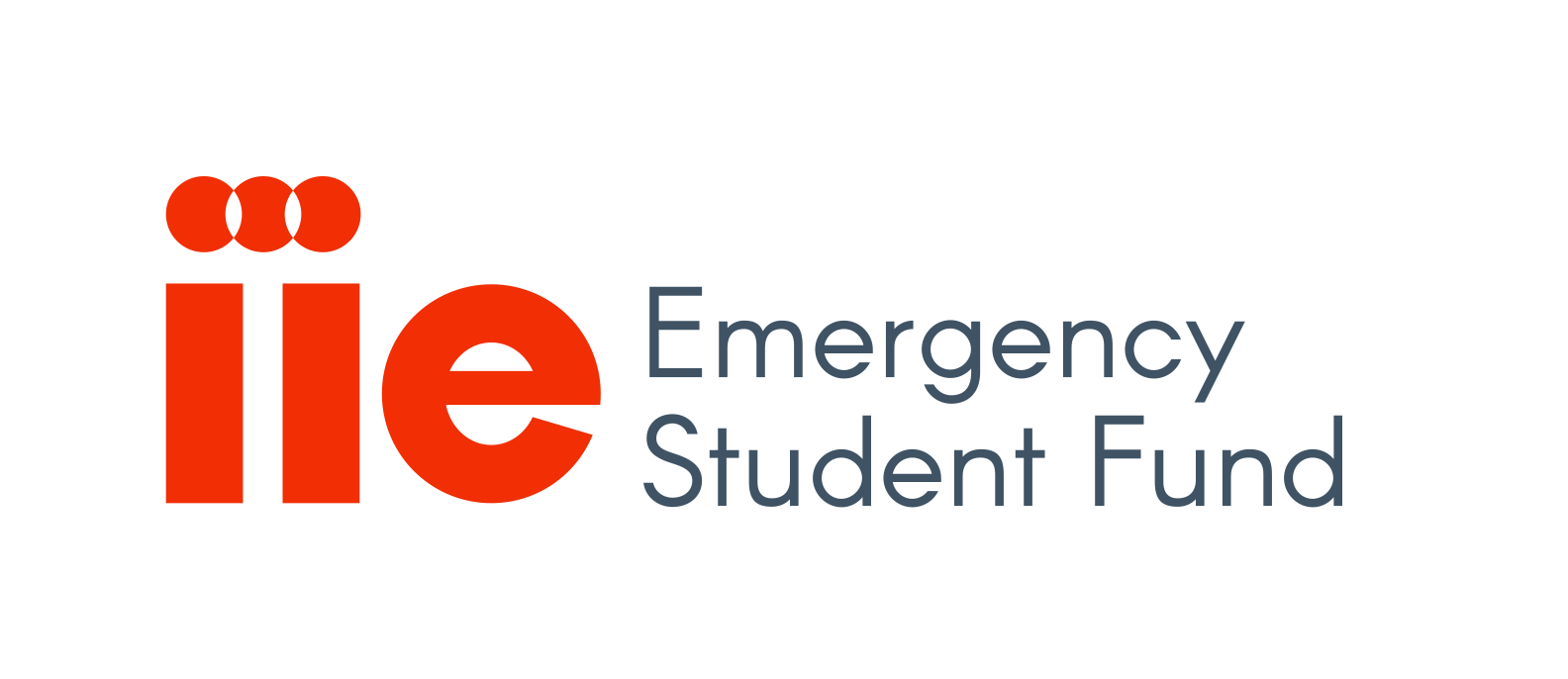 Frequently Asked Questions
If your question is not answered below, please contact us at ESF@iie.org.
For Nominators:
You can nominate 1-5 students. There's a field where you can rank your nominated students based on level of need, with 1 being the highest level of need.
No, students who are not on campus in the U.S. during the relevant time period will not be eligible for an Emergency Student Fund award.
Yes, as long as students are physically in the U.S., they are eligible for the award.
Yes, previous award winners are eligible.
If each campus is registered as an IIENetwork Member, then yes, each campus can submit a unique nomination form.
Generally the results will be announced within 2 weeks of the deadline.
The IIE ESF team will email students who are selected, copying their nominator. For students who aren't selected, we will only inform the nominator.
Yes, but please make sure your nominations correspond with the correct call. Use different browsers or incognito versions of the same browser to avoid any technical issues.
When you open the nomination form in Slate, the name of the round will be on the top right, as shown in the screenshot below (ESF-2021 Afghanistan)

For Grantees:
You can use these funds for living expenses such as housing and food, medical expenses, insurance payments, and academic expenses.
No, the ESF award is not a loan and IIE does not expect you to repay the award unless you fail to meet the terms and conditions of the grant.
Yes, all grantees must be physically present in the United States to receive an Emergency Student Fund award. You must notify IIE immediately should you plan to return to your home country before the agreement ends.
Yes, in order to receive your ESF grant you need a U.S. bank account. If you don't have a bank account, please open an account immediately. IIE will not make payments to a party other than the ESF grant recipient.
Most ESF grants are taxable. Should IIE be required to do so by U.S. federal tax law, IIE will apply tax withholding on top of the net grant directly to the IRS. If any U.S. sourced funding is distributed to you by IIE, you will receive a Form 1042-S (Foreign Person's U.S. Source Income Subject to Withholding) from IIE through the online service Sprintax in the March following the year you were funded. While you don't need a SSN or ITIN to receive the award, you must have an SSN or ITIN to file your taxes, as required by law in the U.S. Please note that IIE does not offer tax advice or guidance and cannot respond to questions on how and when to file taxes.
No, you are not required to submit receipts on how you spent your ESF grant. However, you will be required to submit a narrative report, outlining how the grant was spent and what impact the grant had on your overall situation both personally and academically.
The ESF grant is not renewable. All ESF grants are one-time emergency grants only.