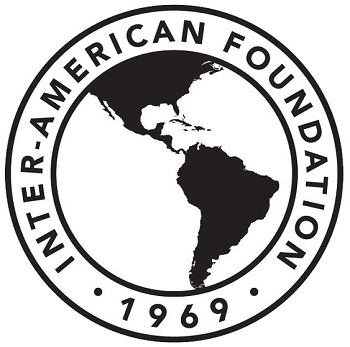 Application Information
International Academic Partnership Program Greece
(IAPP Greece)
IIE invites your institution to apply for the International Academic Partnership Program initiative focused on Greece (IAPP Greece), which will engage a select group of U.S. higher education institutions in an intensive training program focused on implementing strategic partnerships with counterparts in Greece. IAPP is a core initiative of IIE's Center for International Partnerships and seeks to increase the number of international partnerships between higher education institutions in the U.S. and those in other countries.
IAPP Greece aims to foster sustainable partnerships between higher education institutions in the U.S. and Greece, with the goal of enhancing student and faculty mobility, joint research, and other academic collaborations between the two countries. IAPP Greece will engage up to twelve U.S. higher education institutions.
U.S. HIGHER EDUCATION DELEGATION TO GREECE:
As a major part of the IAPP Greece program, IIE will lead a group of senior leaders and administrators from the participating U.S. universities to Greece on a study tour of the Greek higher education system scheduled for Fall 2022. The purpose of the delegation to Greece is to (1) provide an opportunity for U.S. participants to learn more about the higher education system in Greece; (2) bring representatives from U.S. and Greek higher education together to engage in meaningful dialogue; (3) expose participants to key players in U.S. – Greek higher education collaboration ; and (4) lay the groundwork for future university‐to‐university partnerships.
IAPP PROGRAM DETAILS
Eligibility: The IAPP Program is open to all accredited U.S. colleges and universities.
Length of Program: The IAPP Greece Program will begin in February 2020 and is currently still active.
Delegation: The delegation to Greece is scheduled for Fall 2022.
Program Fee: Non-members: $4,000 per institution; IIE member institutions and/or GSA Commitment Partners: $3,500 per institution. The program fee includes the six-month program and participation of up to two representatives on the delegation to Greece including all in-country costs. Participants are responsible for their own roundtrip international flights
CORE IAPP SERVICES
Strategic planning process, including guidelines for assessing on-campus international partnership capacity and developing practical strategic plans for partnership activities in Greece.
Expert advice and guidance on developing or expanding a strategic plan for partnerships with Greece, by one of the members of the IAPP Greece Advisory Board and IIE staff.
A U.S. higher education delegation to Greece that will include visits with higher education institutions and educational exchange organizations. All in-country expenses for up to two
representatives from each institution will be covered as part of the program fees. Participants are responsible for covering their international airfare and a standard one-time program fee.
A series of training webinars, focused on topics such as implementing strategic partnerships, developing a consolidated Greece strategy, and Greek higher education.
For information on applying to join, reach out to Sylvia Jons at sjons@iie.org