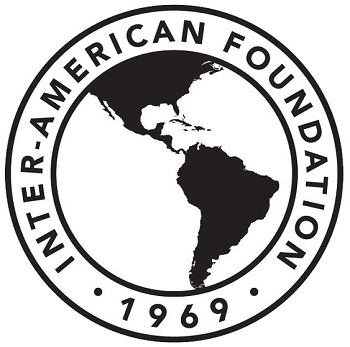 Program Impact
IIE's Center for International Partnerships has been integral in promoting a shift from "transactional" partnerships to "transformative" partnerships; the former indicating the one-dimensional, give-and-take academic relationships common today, and the latter describing the kind of vibrant multi-dimensional partnerships which engage faculty across disciplines in both institutions, which are mutually beneficial, and are more likely to be sustained over time and to expand in unanticipated directions.
While there has been a surge of interest in international partnerships, many campuses face a host of challenges in even finding an appropriate partner and initiating dialogue. Navigating the foreign education landscape and understanding counterparts' partnership priorities can prove to be barriers to developing quality partnerships. Institutions often enter into these relationships with inadequate information about their potential partner, and can lack a solid understanding of their own institutional capacities. For students and scholars to benefit from such linkages, institutions must approach potential partnerships with an intentional strategic plan that allows for maximum depth, breadth, mutual benefit, and sustainability.
IAPP, with its focus on developing a comprehensive, campus-wide strategy for partnering with the focus country, is actively assisting with linkages being built between numerous U.S. institutions and counterparts in China, India, and Brazil. Through webinars, site visits, mentorship, and educational resources, IAPP provides the guidance necessary to find the right partner, and to build strong and sustainable linkages that transform the home institution as much as the partner's.
Testimonials

"It has been a fabulous India year for us. [IAPP] has provided terrific guidance, knowledge, contacts, partnerships and most of all a great spirit of collective thinking and working!"
– Joanna Regulska, University of California, Davis (2012 IAPP India)
"Not only did they help us create an effective strategic plan and identify appropriate prospective partners in India, but they connected us with other American colleges with whom we could collaborate, share ideas and develop joint programs."
– Helen Gaudette, Queens College, City University of New York (2012 IAPP India)
"The IAPP program isn't a 'quick fix', rather it's a best way to take an important step in what should be a long and thoughtful process. For The University of Montana, its participation in this project wasn't necessarily due to a deficiency of activities that we do in regard to engagement with Indian institutions, students, and faculty. Rather, this project acted as a focused lens through which we've started to project a more intentional approach in regard to the work we're already doing there. I'd venture to guess that most large and mid-size U.S. institutions are in similar situations in regard to India and other countries and regions of the world – a lot is happening on our respective campuses, but because of the decentralized nature of U.S. institutions that work isn't approached in as strategic or coordinated way as is could be. As higher education moves further into the age of global interdependence programs like IAPP will be of increasing importance and impact. We're already started to see results here – identification and submission of grant proposals related to India, success in those applications, coordination of India-related activities on campus among various stake-holders, and the early stages of the development of an Indian student recruitment plan. IIE's IAPP program is a thoughtful, expertly administered, and innovative opportunity that I'd certainly recommend to other institutions."
– Peter Baker, The University of Montana (2012 IAPP India)
"As a community college we found that we have a lot to offer to community colleges in India. The country is implementing the Indira Gandhi National Open University (IGNOU) to set up 50 community colleges in select states. Members of OCC's Global Education Committee established contact with the administration at Shriram IGNOU Community College… We have discovered that their vision, mission and goals were the same as those of community colleges in the U.S., but because the model is new to India, Shriram Community College is struggling with issues with which we are all too familiar."
– Cathey Maze, Oakland Community College (2011 IAPP India)
"The task force is comprised of representatives from all of our colleges as well as several other units. Four people; including the provost; participated in the study tour. Our president has been very interested in China; and was extremely pleased with the publicity and focus that the project has generated."
– University of Southern Indiana (2010 IAPP China)
"For me, one of the most important outcomes was having a group of folks who represent all of our colleges and various interests come together as a task force, together in China, and developing the strategic plan so we could develop a realistic plan."
– Heidi Gregori-Gahan, University of Southern Indiana (2010 IAPP China)
---
IAPP Alumni

American University
Arizona State University
Associated Colleges of the Midwest
Ball State University
Baruch College
Bellevue College
Brandeis University
Brookdale Community College
California State University East Bay
California State University, Fullerton
California State University, Long Beach
California State University, Los Angeles
California State University, San Bernardino
California State University-Los Angeles
Central College
Central Washington University
Chatham University
Coastal Carolina University
Columbia University
Cornell University
Daemen College
Dartmouth College
East Tennessee State University
Fairleigh Dickinson University
Fort Hays State University
George Mason University
Hawaii Pacific University
Howard University
Illinois State University
Indian Hills Community College
Indiana University
Indiana University of Pennsylvania
Institute of International Education
Kauai Community College
Lakeland College
Leeward Community College
Lehman College, The City of New York
Marquette University
MCPHS University
Medaille College
Monroe Community College
Montclair State University
Monterey Institute of International Studies
Morgan State University
New York Institute of Technology
New York University
Northern Arizona University
Northern Illinois University
Oberlin College
Oregon State University
Parsons The New School for Design
Portland State University
Queens College
Rice University
Rutgers, The State University of New Jersey
Sacred Heart University
Samford University
Savannah State University
Skyline College
Slippery Rock University
St. John's University
Stetson University
Stevens Institute of Technology
SUNY New Paltz
SUNY Plattsburgh
The University of Tulsa
Troy University
University of Alaska Fairbanks
University of Arizona
University of Delaware
University of Illinois
University of Massachusetts Amherst
University of Massachusetts Dartmouth
University of Massachusetts Lowell
University of Michigan Dearborn
University of Missouri
University of Nebraska Lincoln
University of Richmond
University of South Florida
University of Tampa
University of Tennessee Knoxville
University of Texas at San Antonio
University of Toledo
University of Tulsa
University of Washington
University of Wisconsin Stout
University of Wisconsin Whitewater
University of Wisconsin La Crosse
Villanova University
Virginia Commonwealth University
Washington and Jefferson College
Washington State University
Wayne State University
Webster University
West Texas A&M University
Western Michigan University
Western New Mexico University
Windward Community College