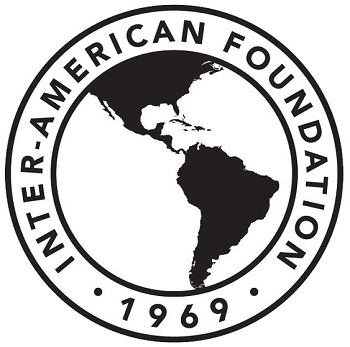 Program Details
The International Academic Partnership Program (IAPP) was developed through IIE's Center for International Partnerships in 2009 in response to the demand from higher education institutions to develop comprehensive, sustainable academic partnerships with their counterparts abroad. The IAPP is unique in its multi-faceted approach, combining strategic planning, virtual communication, group learning, and face-to-face interactions to help institutions find the right partners. The IAPP typically focuses on connecting U.S. higher education institutions with partners in a target country. To date, IIE has led more than 20 IAPPs with 14 different countries. While it is recommended that the program last from 8 –12 months, IIE works in partnership with each country partner to determine the right structure for that particular program.
For more information about IAPP (including IAPP Greece) or the Center for International Partnerships, reach out to Sylvia Jons at Sjons@iie.org
Current Program – IAPP Greece
IAPP-Greece is dedicated to developing new partnerships and deepening existing ones between U.S. and Greek institutions of higher education.
Toward this goal, representatives from 30 U.S. universities and colleges visited Greece in November 2022 (November 5, 2022 – November 11, 2022), for the Pharos Summit 2022: Greek – US collaboration in Higher Education. Initiated in December 2019, this iteration of the program adapted rapidly to the COVID-19 pandemic, adding more virtual meeting components to the program throughout the last two years. During this time, 92% of participating institutions were able to reach out to potential counterparts to start partnership conversations.
The Pharos Summit 2022: Greek – US collaboration in Higher Education – is a part of IIE's IAPP Greece program, within IIE's Center for International Partnerships.
The Ministry of Education, the U.S. Embassy in Athens, the Fulbright Foundation in Greece and the IIE, worked together on a robust itinerary in Greece that provided a broad view of Greek higher education while also maximizing the potential for meeting with institutions throughout the country. During this visit, the group divided into smaller delegations, each of which visited several Greek universities.
American Universities (30)
| | | | |
| --- | --- | --- | --- |
| California Polytechnic State University | Lehigh University | University of Alabama | University of Texas – Health Science Center |
| Carnegie Mellon University | Michigan State University | University of California, Berkeley | Wayne State University |
| Columbia University | Ohio Northern University | University of Cincinnati | Widener University |
| George Mason University | Princeton University | University of Delaware | William & Mary |
| Harvard University | Roger Williams University | University of Illinois at Urbana-Champaign | Yale University |
| Indiana University | Rutgers University | University of Kentucky | York College of Pennsylvania |
| Johns Hopkins University | Stockton University | University of South Alabama | |
| Joliet Junior College | Tufts University | University of Southern California, Viterbi School of Engineering | |
Greek Institutions (24)
| | | | |
| --- | --- | --- | --- |
| Agricultural University of Athens | International Hellenic University | University of Ioannina | University of West Attica |
| Aristotle University of Thessaloniki | Ionian University | University of Macedonia | University of Western Macedonia |
| Athens School of Fine Arts | National and Kapodistrian University of Athens | University of Patras | |
| Athens University of Economics and Business | National Technical University of Athens | University of Piraeus | |
| Democritus University of Thrace | Panteion University of Social and Political Sciences | University of the Aegean | |
| Harokopio University | Technical University of Crete | University of the Peloponnese | |
| Hellenic Open University | University of Crete | University of Thessaly | |