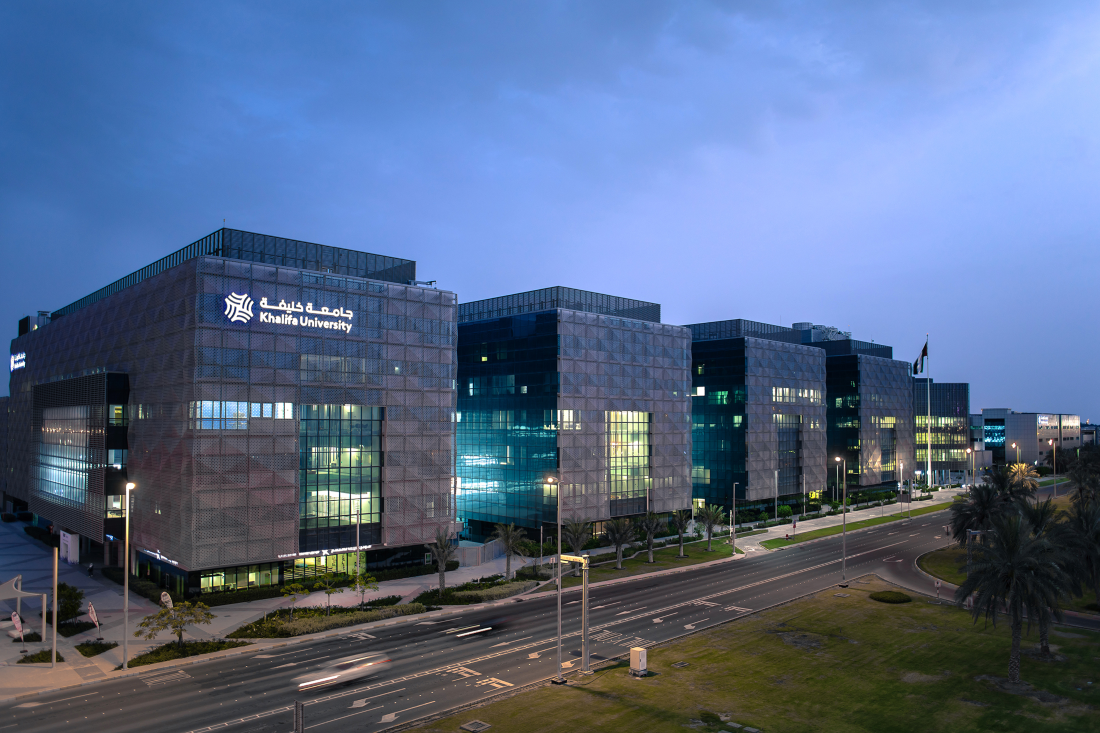 Khalifa University International Graduate Student Program
Opportunities in Science, Engineering, and Technology at a Visionary Global Institution
Khalifa University (KU) seamlessly integrates research and education to produce leaders and critical thinkers in applied science and engineering—paving the way to help shape the 21st-century economy through innovation. Join a vibrant community of students from over 50+ countries at a university that is setting the highest standards for global research-intensive institutions.
KU was founded as the merger between two major institutes (Masdar Institute and Petroleum Institute) under the KU umbrella, and retains ties with MIT and other U.S. universities, as well as collaborations with organizations such as NASA. In the heart of Abu Dhabi, the campus is modeled after U.S. universities, as is the curriculum (all classes are in English). Like Abu Dhabi, the university is diverse and offers faculty from the U.S., Europe, and around the world.
Khalifa University offers graduate students a comprehensive full-ride STEM scholarship that includes:
Full tuition and academic fees
Monthly stipend ($2,200 for Masters and $2,700 for PhD)
Annual airline tickets to and from the university
Comprehensive health insurance
Financial support to attend international conferences and research opportunities
Living in Abu Dhabi
With its rapidly developing urban infrastructure, cultural attractions, robust economy, and gleaming beaches, Abu Dhabi was ranked second most popular city for work, rest, and recreation by the Ipsos Top Cities Index in 2017. Abu Dhabi is the capital of the UAE and is the largest of the country's emirates. It is a cosmopolitan city with a burgeoning urban center, offers an array of sports and entertainment activities, resplendent public parks, an emerging arts scene and modern health and educational sectors.
Khalifa University at a Glance
3,295 Full-time students – (16% postgraduate)
28% – Percentage of international students from over 53 countries
51 : 49 – Student ratio of female to male
89% of faculty are international representing over 49 nationalities
8.1 – number of students per faculty member
Award-winning architecture and unique campus facilities
State-of-the-art academic facilities: 16 research centers and 228 laboratories
For more information and to apply, click the button below.
Apply to KU International Graduate Student Program
Khalifa University International Graduate Student Program
Khalifa University International Graduate Student Program is administered by the Institute of International Education. With headquarters in New York and Washington D.C., IE is a global not-for-profit that creates and implements international education programs, conducts research, rescues scholars and encourages students to study abroad.


Khalifa University International Graduate Student Program