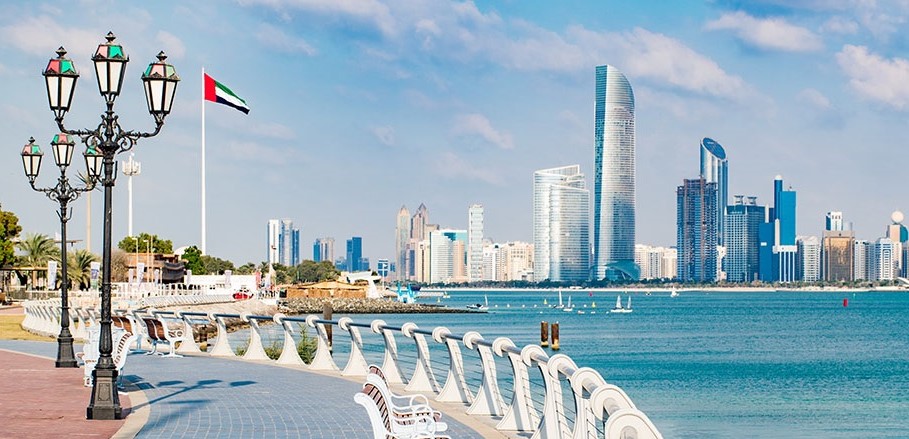 Life in Abu Dhabi
Abu Dhabi is the capital and largest of seven emirates in the United Arab Emirates, occupying almost 84 percent of the national landmass. The other emirates are Dubai, Ajman, Fujairah, Ras al-Khaimah, Sharjah, and Umm al-Qaiwain. The UAE's population is about 9 million, with a third of the population (approximately 3 million) residing in Abu Dhabi. 
Ipsos: Abu Dhabi leapfrogged London and Paris as the #2 city in the world! The Ipsos Top Cities Index combines scores from participants in 60 global cities who were asked about what they felt were the best cities to live, work, and visit.
CNN: Abu Dhabi is so much more than 
sunshine, golden sand dunes, and 
opulent building projects. The country 
is home to more than 200 nationalities 
and a world pioneer in many sectors.
The United Arab Emirates has a federal government with seven regional subdivisions, called emirates. The head of the federal government is the president, Sheikh Khalifa bin Zayed Al Nahyan.
The UAE is generally hot, sunny and arid, but benefits from its proximity to the beach. Abu Dhabi has warmer temperatures from June to September, with a maximum average of 95 degrees Fahrenheit (35 degrees Celsius). The average temperature in cooler months, November to March, is between 65-75 degrees Fahrenheit (18-25 degrees Celsius).
Arabic is the official language of government and business in the UAE, while English is widely used. Most road and storefront signs are written in both English and Arabic. Other languages spoken widely include Hindu, Urdu, and Persian. 
The UAE has one of the most diverse populations in the Middle East. About 10% of the population are UAE nationals, while the remainder are expatriates. Expatriates hail from all over the world, including other Arab countries, South Asia, East Asia, as well as the United States and Europe. 
The time zone for UAE is Gulf Standard Time. The UAE does not follow Daylight Savings Time. 
The official religion of the UAE is Islam, while other religions are respected and practiced freely.
The currency of the UAE is the dirham. The UAE dirham is fixed to the US dollar at a rate of 3.67 dirham to the dollar.