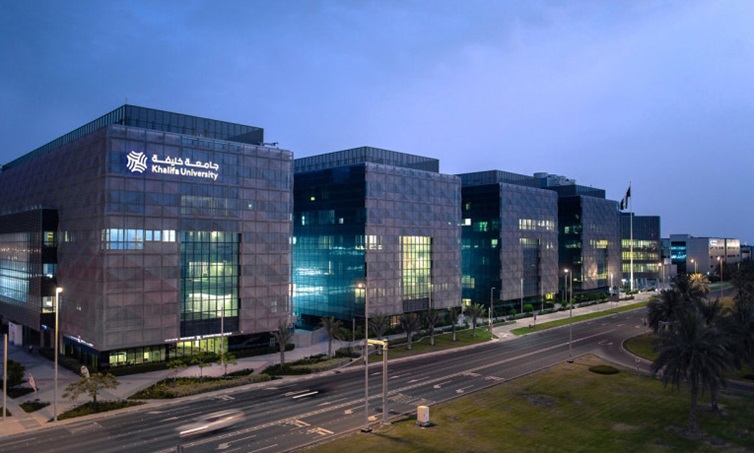 About Khalifa University
Khalifa University (KU) is currently ranked 268 by QS and top 301-350 in the world by Times Higher Education. Here's what they say about KU!
QS World University Rankings (268th):
"[Khalifa University] endeavors to be an internationally recognized research university, with a world class reputation for interdisciplinary teaching and research and a tradition of partnering with leading international academic institutions. The rapidly growing university community is comprised of faculty and staff from over 40 countries and offers students a culturally rich and diverse educational environment. KU currently offers 13 undergraduate programs, 22 graduate and 7 PhD degree programs. As a research-based institution, KU is home to a number of research centers and institutes."
"KU also has extensive global links to international institutions, agencies and organizations that enable appropriate benchmarks with international standards in higher education, research and innovation. The University insists on the highest world class standards of academic excellence in all that it does. It complements other universities in the region by providing, in its chosen areas of activity, the best teaching and research available in the region."
Times Higher Education World University Rankings (301-350th):
"Khalifa University (KU) combines three of the United Arab Emirates' leading universities – the Masdar Institute of Science and Technology (MI), the Khalifa University of Science, Technology and Research (KUSTAR), and The Petroleum Institute (PI) – into one world-class, research-intensive institution, seamlessly integrating research and education to produce world leaders and critical thinkers in applied science and engineering. Khalifa University endeavors to be a leader among research intensive universities of the 21st century, while catalysing the growth of Abu Dhabi and the UAE's rapidly developing knowledge economy."
Khalifa University is a merger between the Masdar Institute of Science and Technology (MI), Petroleum Institute (PI) and Khalifa University of Science, Technology and Research (KUSTAR). Khalifa University was established to consolidate the resources and infrastructure of three of the most respected academic institutions in the UAE and the Middle East. The resulting unified university reinforces Abu Dhabi's and the UAE's commitment to pursuing the development of world-class research and human capital initiatives.
The new unified Khalifa University of Science and Technology has three campuses – a main campus and two satellite campuses in Sas Al Nakhl and Masdar City. The campuses include:
Over 228 state-of-the-art laboratories investigating subjects ranging from artificial intelligence and robotics to clean energy, hydrocarbons and aerospace.
16 dedicated research centers exploring a diverse range of energy, water, aerospace and information and communication technology challenges.
Over 62 acres (or 250,000 m2) in covered unit space.
Over 215,000 square feet (20,000 m2) of dedicated laboratory and research space.
Three major demonstration facilities for solar energy, sustainable buildings, and bioenergy.
Open and unlimited access to laboratories for all students in a multicultural environment
Campus Stats – Students and Staff:
3,295 Full-time students – (16% postgraduate)
28% – Percentage of international students from over 53 countries
51 : 49 – Student ratio of female to male
89% of faculty are international representing over 49 nationalities
8.1 – number of students per faculty member
Award winning architecture and unique campus facilities including the University Discovery Center, Creative Spine, and UAE's largest multi-level sports facility
Key Stats – Academics:
State-of-the-art academic facilities including 16 research centers and 228 laboratories
13 Master's Degree Programs
12 Doctorate Degree Programs
+70 Issued Patents
+81,140 Citations
$310k Research Expenditure Per Faculty