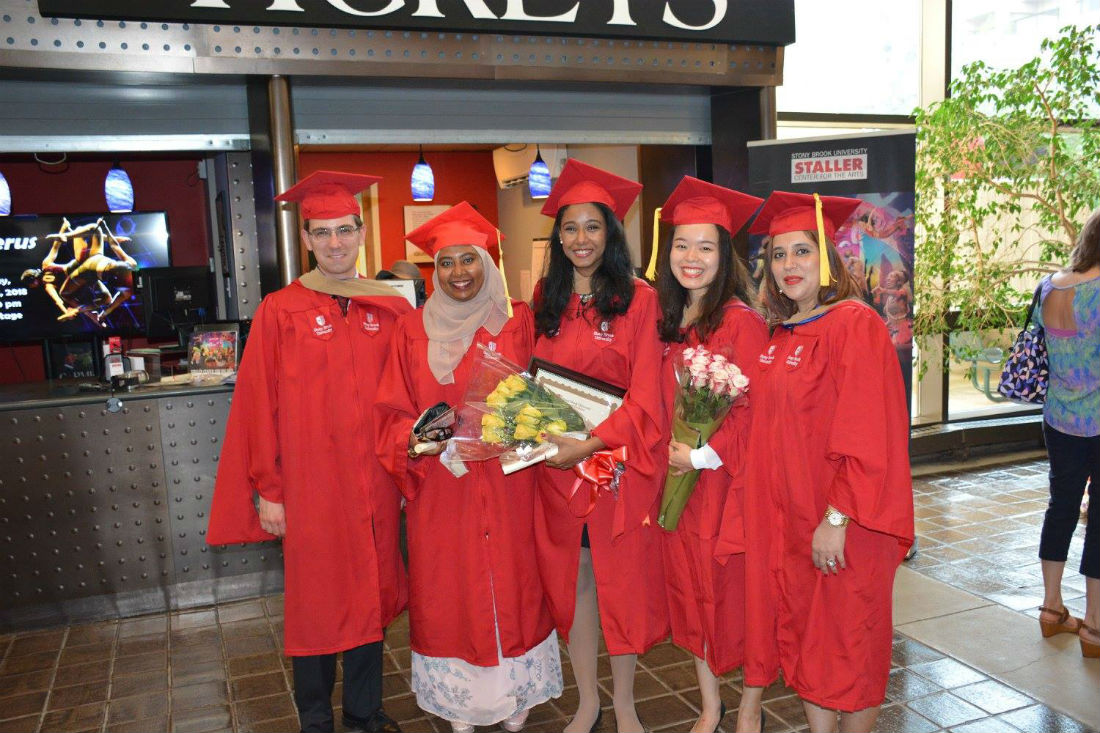 Introduction to the U.S.-Egypt Higher Education Initiative (HEI)
The U.S.-Egypt Higher Education Initiative (HEI) is an investment in Egypt's future that provides educational opportunities for high-achieving Egyptians to learn skills that will better meet the needs of the 21st century economy. The Initiative encourages partnerships between Egyptian and American universities for knowledge transfer, research, and joint degree programs that reflect the needs of the modern economy in critical disciplines such as agribusiness, engineering, and entrepreneurship. It provides scholarships for talented young Egyptians – women and men from underserved communities in rural and urban areas – to Egyptian and American universities in fields that will help them reach their aspirations and contribute to Egypt's economic prosperity.
The U.S.-Egypt Higher Education Initiative (HEI) scholarships program is funded by the United States Agency for International Development (USAID) with the support of the American people. The Institute of International Education (IIE) manages the program through its MENA Region Office based in Cairo, Egypt, in coordination with IIE/Washington, DC, and in partnership with a consortium of Egyptian and U.S. organizations.
IIE Implementing Partners
AFS Egypt www.afs-egypt.org
AFS is a voluntary, not for profit organization that provides intercultural learning opportunities to help young people develop the knowledge, skills and understanding needed to create a more just and peaceful world. Their programs send Egyptian youth on cultural exchange programs all over the globe, based on the work of volunteers throughout the country whose lives have been touched in some way by an exchange experience.
AFS is a STEP project implementing partner providing assistance related to the outreach, recruitment, selection, cultural orientation and scholar re-entry for HEI STEM undergraduate participants.
Nahdet El Mahrousa (NM Egypt)
NM is an Egyptian youth-led non-governmental organization established in November 2003. NM is committed to making a positive and lasting impact on Egypt's cultural, economic and social development through activating and engaging Egyptian youth in the country's development, public work and decision making arenas.
NM is an IIE implementing partner providing assistance related to outreach, recruitment, career guidance, cultural orientation and internships for HEI MBA and STEM scholars.
Education for Employment (EFE Egypt) www.efeegypt.org
EFE|Egypt, an affiliate of EFE-Global, is an independent not-for-profit foundation registered under the Egyptian Ministry of Social Solidarity. The foundation develops programs and curricula to meet local labor demands that are not being met by the current labor supply. We execute an exhaustive market needs analysis at the beginning of each calendar year to better understand the needs of the job market, and work with private sector employers to customize our training programs, ensuring they are market relevant and demand-driven.
EFE is an IIE implementing partner providing assistance related to outreach, recruitment, selection, career skills training and job placement for HEI MBA scholars.
Injaz Egypt www.injaz-egypt.org
Injaz is a non-profit that provides a volunteer-based education program with a mission to inspire, empower and prepare Egyptian youth, enhancing their opportunities to join the job market as qualified employees and entrepreneurs.
The American University in Cairo/School of Continuing Education (AUC/SCE) www.aucegypt.edu
AUC's School of Continuing Education was established in 1924 to serve the community of Egypt. With its 86 years of experience, SCE is able to offer high quality educational and skill development programs and courses that attract learners of various nationalities and different walks of life.
The AUC is an IIE implementing partner providing assistance for HEI STEM and MBA scholars related to English language training, academic research, critical thinking and soft skills as part of a tailored, full time, University Preparation Program prior to travel to the US.
---
Partners & Sponsors
The U.S.-Egypt Higher Education Initiative (HEI) is administered by IIE on behalf of the U.S. Agency for International Development (USAID). It is made possible with the support from the American people and by USAID. It is conducted in partnership with AFS Egypt, the American University in Cairo, EFE Egypt, Nahdet El Mahrousa, and INJAZ Egypt.

AFS Egypt

American University Cairo

EFE Egypt

Nahdet El Mahrousa

INJAZ Egypt
USAID