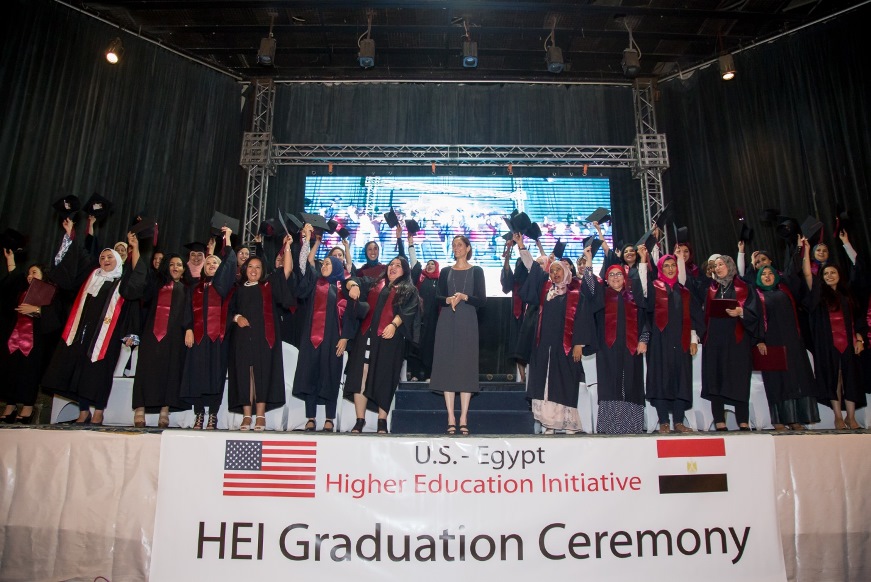 About
The U.S.-Egypt Higher Education Initiative (HEI) Scholarships provide new opportunities for Egypt's young people – especially underprivileged women and female students – and helps them gain the foundational education and technical skills necessary to enter the Egyptian workforce and to support Egypt's economic and social development.
American education combined with Egyptian expertise will ensure the best solutions for all Egyptians and the private sector and will build lasting ties between the Egyptian and American people. HEI offers the following programs:
Scholarships for 100 women to pursue MBA degrees at U.S. universities.
Scholarships for 60 female students to pursue Bachelor's degrees in STEM fields at U.S. universities.