For more than 100 years, IIE has served as a champion of students, scholars, artists, and professionals from around the world seeking to further their research and education. As such, diversity, equity, inclusion, and access (DEIA) have always been key to our organizational approach. IIE's mission can only be achieved by embracing all of the opportunities offered by championing DEIA. This October, we celebrate Global Diversity Awareness Month by highlighting our signature initiatives and sponsored programs that uphold, promote, and advance our values of diversity, equity, accessibility, and inclusion.
At IIE, diversity describes the range of differences within a group with regard to social identity, such as race, gender identity, age, religion, sexual orientation, class, ability, and nation of origin. At IIE, we aim to uphold this value by continually examining our outcomes, portfolio, and practices to ensure that multiple perspectives are represented.
In August, USAID Burma awarded us with a contract to administer the all-new Diversity and Inclusion Scholarship Program (DISP) to support current and future community leaders in the country — particularly those from vulnerable groups — to gain access to quality higher education. The five-year program will offer scholarships, grants, and a variety of regional and local higher education opportunities.
Also, this summer, we worked with the University of Buffalo to administer the Zimbabwean Emerging Faculty Development Program (ZEFDP). Sponsored by the U.S. Department of State's Fulbright Program, the ZEFDP consists of comprehensive training and mentorship in the interest of advancing the country's higher education capacity, particularly in pharmaceutical sciences. A cohort of nine Zimbabwean mid-career higher education professionals spent six weeks at the University of Buffalo to network and participate in cultural exchange and research and design, pedagogy, innovation, and industrialization workshops. Participants developed individual project plans to execute upon returning to their home institutions.
As an implementing partner of USAID Higher Education System Strengthening Activity (HESSA), IIE administered the second annual Student Support Services Annual Summit in Pakistan this summer. The summit convened professionals from sixteen higher education institutions for intensive training sessions, remarks and panels, and networking about the various facets of student support services. The HESSA project is a five-year, $19 million initiative designed to advance the capacity of Pakistan's higher education institutions and systems to develop employable graduates.
Russia's invasion of Ukraine on February 24, 2022, led to the displacement of 700,000 Ukrainian students and has destroyed over 2,000 schools, according to the World Bank. Chef and activist José Andrés; democracy activist Garry Kasparov; social entrepreneur and KIND Snacks Founder Daniel Lubetzky; and Retired U.S. Army Lieutenant Colonel Alexander Vindman joined together to chair the Global Democracy Ambassador Scholarship (GDAS), which IIE has the honor of managing. GDAS awarded more than a half million in funding to twenty Ukrainian students, enabling them to complete their undergraduate degrees or study abroad in the United States.
Equity means promoting fairness and justice. It addresses the past or present conditions that may continue to hold some people back by actively helping them access opportunities more easily available to privileged groups.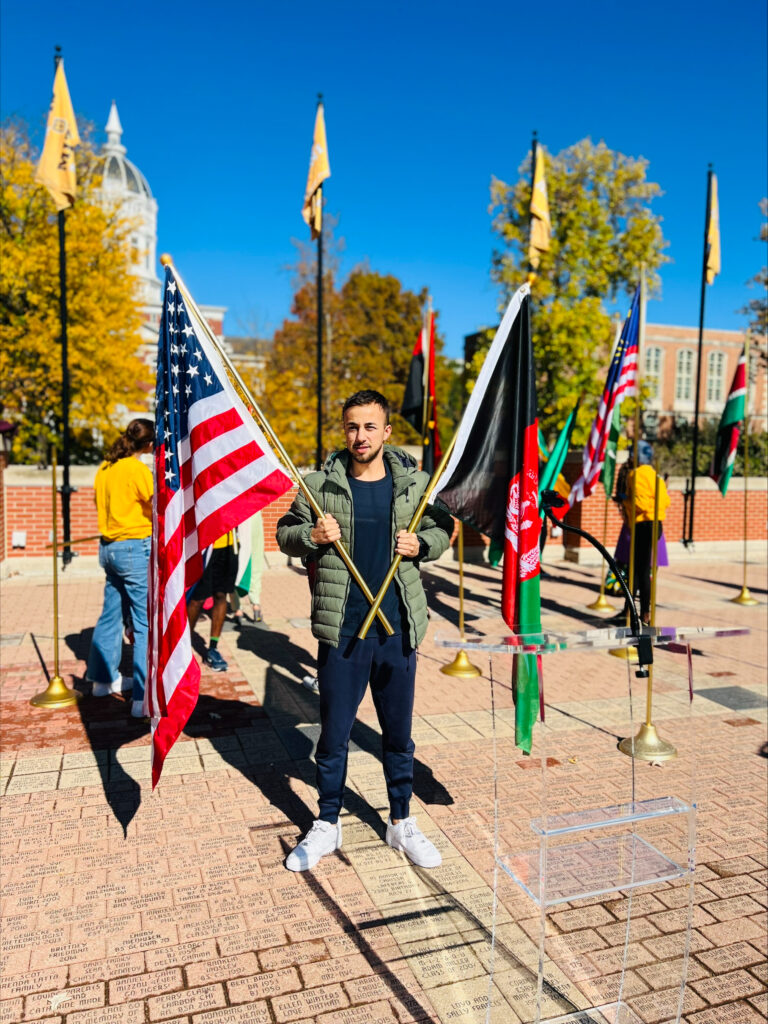 The IIE Odyssey Scholarship provides a comprehensive scholarship package, including tuition, housing, and living expenses, for student refugees and displaced individuals. A recent UNHCR study found that only six percent of refugees have access to higher education compared to the average forty percent enrollment rate among non-refugees. This scholarship, like the IIE American Passport Project, works to remove barriers marginalized groups often encounter in their pursuit of education. Offered by the IIE Center for Equity and Access, the American Passport Project prioritizes underrepresented student communities at diverse higher education institutions within the IIENetwork; recipients help Pell-eligible undergraduates acquire a U.S. passport, a critical first step to studying abroad. To date, 127 U.S. colleges and universities have received funding from IIE, reaching an estimated 3,175 U.S. college students. This supports our vision to increase and diversify study abroad participation so that all students can unlock the academic, career, and social benefits of international experience.
The Taliban-led prohibition on women attending universities left many Afghans hopeless, but the IIE-administered Qatar Scholarship for Afghans Project (QSAP) is bringing hope to those robbed of their future when the government fell in 2021. Sponsored by Afghan Future Fund, Education Above All Foundation, Qatar Fund For Development, Yalda Hakim Foundation, and Schmidt Futures, QSAP has pledged to award half of its scholarships to Afghan women so they may attain a higher education in the U.S. We are honored to administer the largest single-country scholarship for displaced students in higher education.
IIE practices inclusion by going beyond listening to differences to instill a sense of belonging, which allows all people to fully engage and contribute to a group setting.
IIE and Dickinson College have led the way in spreading the value of inclusion by partnering to offer three virtual workshop series aimed at leaders in the international education field. These workshops explored the oft-overlooked intersection between intercultural and global learning and diversity, equity and inclusion. This partnership led to the forthcoming publication, Models of Change: Equity and Inclusion in Action in International Education.
In 2020, IIE formalized its commitment to internal team member inclusion, launching voluntary affinity groups comprised of team members with similar identities, interests, and goals. Today, with the recent launch of the Dis/Ability group this summer, six affinity groups are active at IIE.
Accessibility consists of giving equitable access to everyone along the continuum of human ability and experience. Accessibility encompasses the broader meanings of compliance and refers to how organizations make space for the characteristics that each person brings.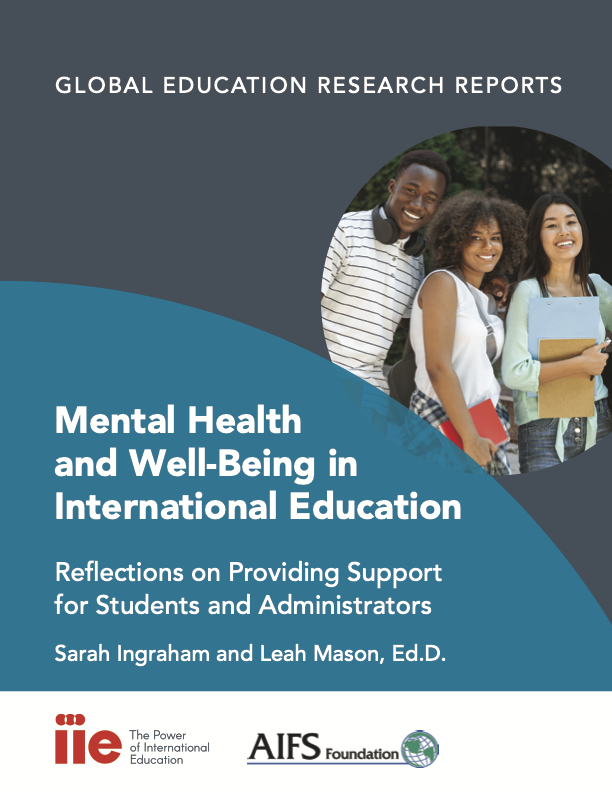 In addition to the launch of IIE's internal Dis/Ability affinity group, we have made strides in expanding access for external stakeholders. Webinars and information sessions now provide closed captioning and, when possible, sign language for guests with different abilities. One recent highlight was the Fulbright Program and Mobility International USA's Fulbright for Scholars with Disabilities webinar on July 19 that featured Fulbright Scholars who traveled to Jordan and Canada to share and further their research. Panelists discussed challenges they encountered during their Fulbright year and the methods they used to overcome these challenges. As part of the IIE Centennial Fellowship, 2022-23 fellow Dev Datta Joshi used his grant to further his project advocating for better conditions and rights for persons with disabilities in Nepal.
IIE's Research, Evaluation, and Learning department published two reports to further scholarship on accessibility in international education. "Mental Health and Well-Being in International Education" and the "Open Doors Special Report on International Students with Disabilities" document current practices colleges and universities use to provide accessibility for all and provide ways to further develop resources and support for students with varying needs.
Global Diversity Awareness Month offers the higher and international education fields to take stock of the efforts we are taking to embed diversity, equity, access, and inclusion into everything we do. While progress has been made, we recognize that there is much work to be done – together. To all the institutions, organizations, and individuals working to advance these values, we look forward to working together to build a more peaceful, equitable world, dedicated to diversity, equity and inclusion, multiculturalism, and international understanding and cooperation.