Infographics
Data and infographics from Open Doors® and Project Atlas® provide historical information on the international education landscape during and following health crises.
Open Doors is a comprehensive information resource on international students and scholars studying or teaching at higher education institutions in the United States and U.S. students studying abroad for academic credit at their home colleges or universities.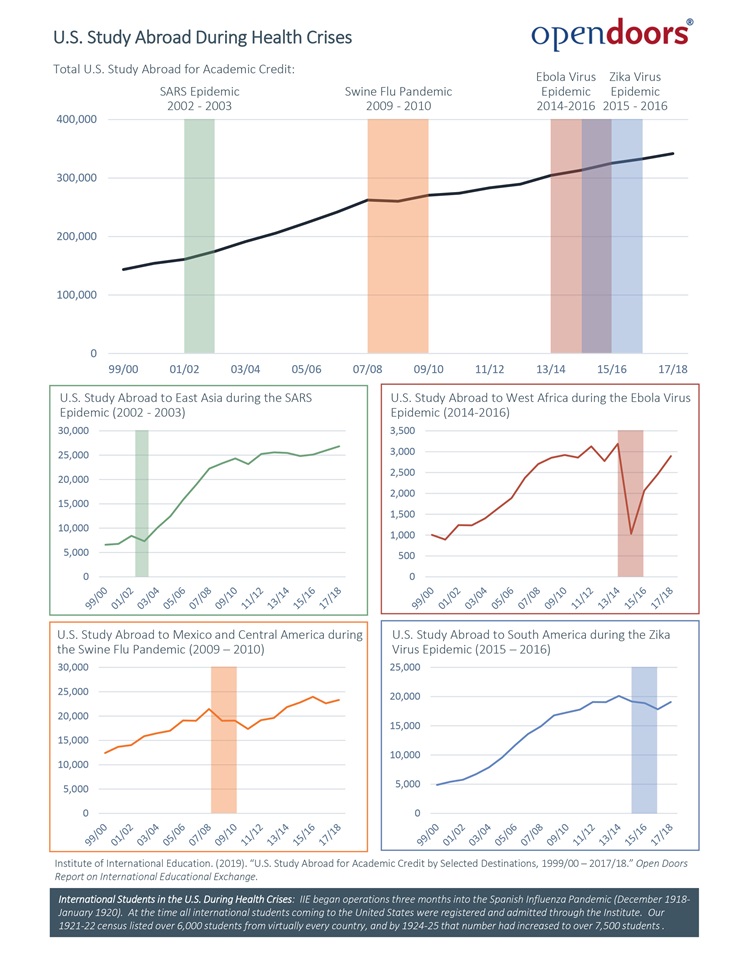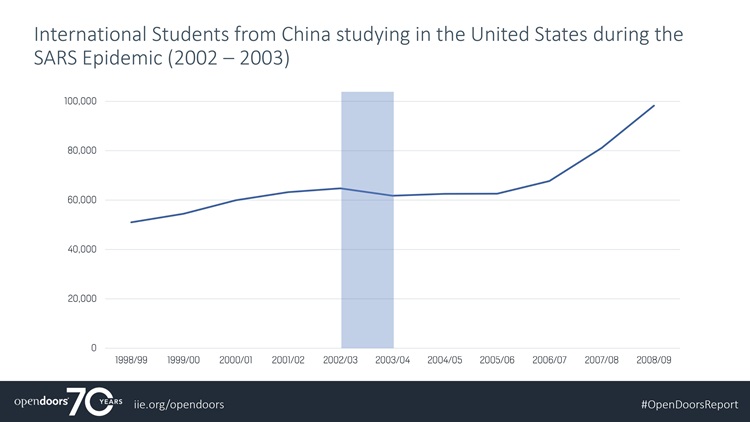 Project Atlas, a global research initiative that disseminates comparable student mobility data, conducts studies on academic migration and the internationalization of higher education, and provides customized workshops and research to strengthen the collection of mobility data around the world.