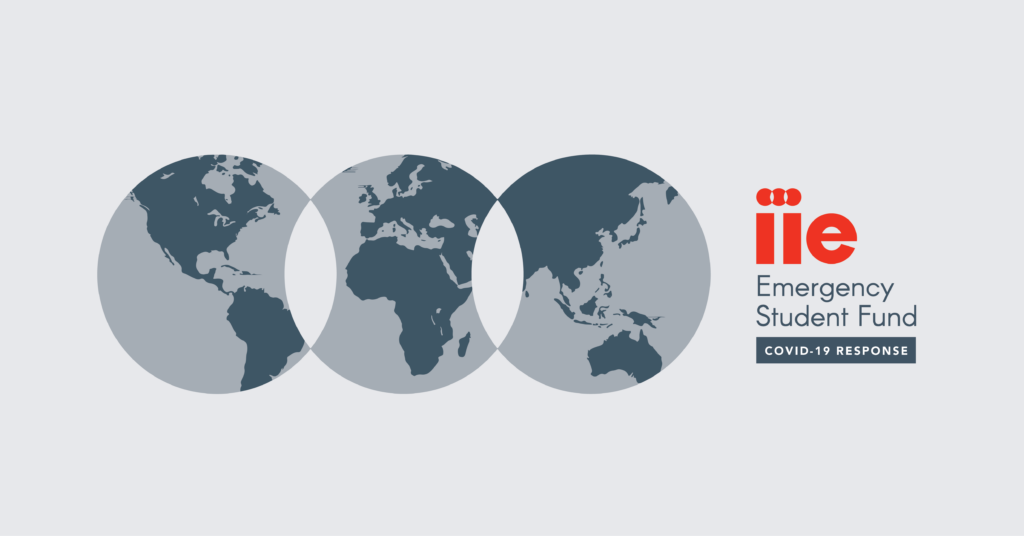 Emergency Student Fund
IIE's Emergency Student Fund (ESF) provides grants to international college students in the U.S. when natural disasters, war, or other crises threaten their education. Many international students face financial pressure to return home or drop out because their family circumstances have changed dramatically. IIE helps these students cover essential needs, including basic living expenses.
We are a critical resource for students in crisis when they have no other safety net. In 2020, IIE awarded 980 grants – including 872 grants to international students impacted by the global pandemic. In 2021, IIE awarded 154 ESF grants to international students impacted by the global pandemic. Given the current crisis in India, IIE is proud to announce support for 49 additional students from India, brining the total number of supported students to 203.
At this time, the ESF application is not open. If another call for applications opens, we will make an announcement across our communications channels. Follow IIE on … to keep up to date.
We always welcome additional contributions for the Emergency Student Fund so it can respond quickly to help international students when disasters and emergencies in their home countries threaten to jeopardize the completion of their studies. We thank you for your interest in supporting students in times of crisis, and appreciate your donation.