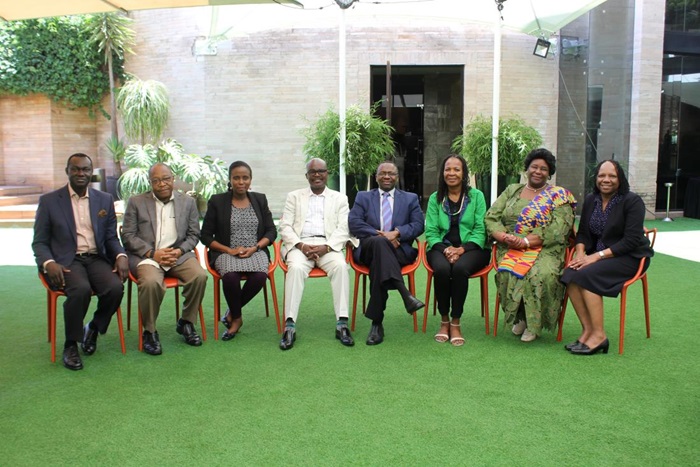 Advisory Council
The CADFP Advisory Council is comprised of academic leaders from Africa and the African diaspora who offer strategic vision and approve projects. The Advisory Council's goal is to select projects that will facilitate equitable, effective and mutually beneficial international higher education engagements between scholars in Africa and African Diaspora academics in Canada and the United States. Multifaceted, innovative projects are encouraged, that are attuned to the transformations taking place in contemporary systems of higher education within the landscape of internationalization are encouraged.
Read the bios of our Advisory Council
Read the study conducted by Advisory Council Chair Emeritus, Dr. Paul Tiyambe Zeleza, that laid the groundwork for the CADFP:
Engagements between African Diaspora Academics in the U.S. and Canada and African Institutions of Higher Education: Perspectives from North America and Africa
The CADFP is made possible by a grant from Carnegie Corporation of New York.