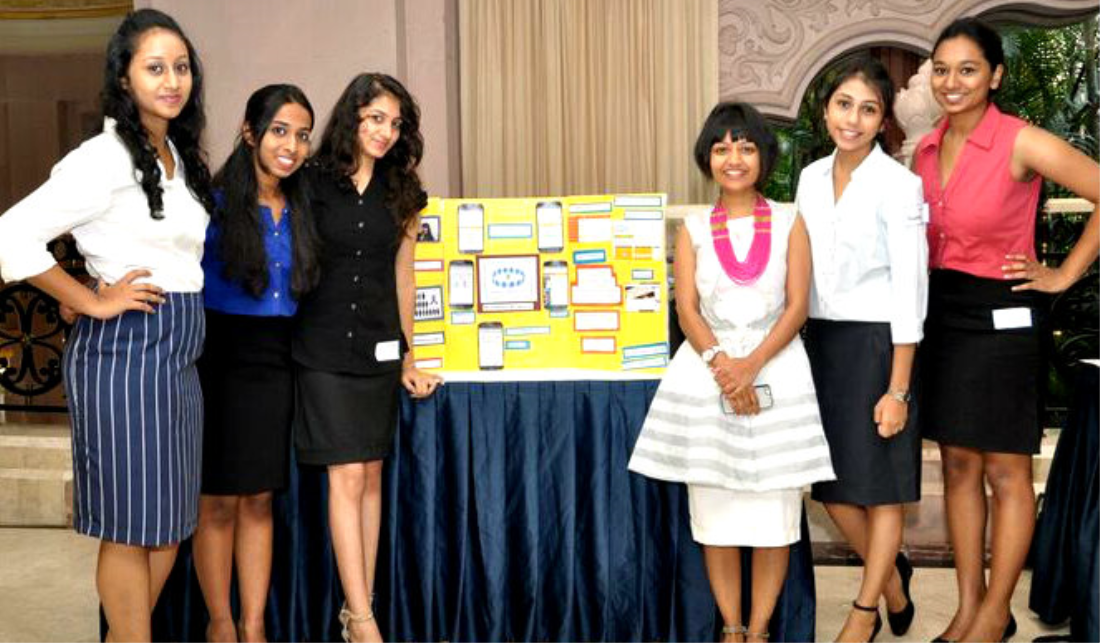 Afterschool Program
Launched in 2014, the WeTech Afterschool program connects industry professionals from Qualcomm and Goldman Sachs with teams of middle school and high school girls in India and San Diego in an effort to enable new opportunities and empower women in technology and entrepreneurship. WeTech is helping to build the pipeline of girls entering into ICT by facilitating afterschool activities, exposing girls to role models, and engaging parents and teachers. Afterschool enrichment activities introduce the teams to different aspects of ICT careers and have included panel discussions hosted by Goldman Sachs, visits to Intuit and Google regional offices, full-day event at TechHub Bangalore, and virtual meet ups between the Bangalore and San Diego teams.
The girls, who are mentored by senior leaders from Qualcomm and Goldman Sachs over a period of three months using the Technovation curriculum, identify community problems and design innovative solutions in the form of mobile apps, creating business plans and video pitches in the process. This experience equips them with the technical and entrepreneurial skills needed to launch a start-up.
Regional Pitch Events
At the end of the program each year, teams participate in a Regional Pitch Event, organized by WeTech and its key partners, where they pitch their apps to a panel of industry professionals from leading tech companies. The top three teams receive prizes, but every young woman that participates walks away with the technical skills needed to develop an app, the confidence to present their ideas and the support of a mentor.