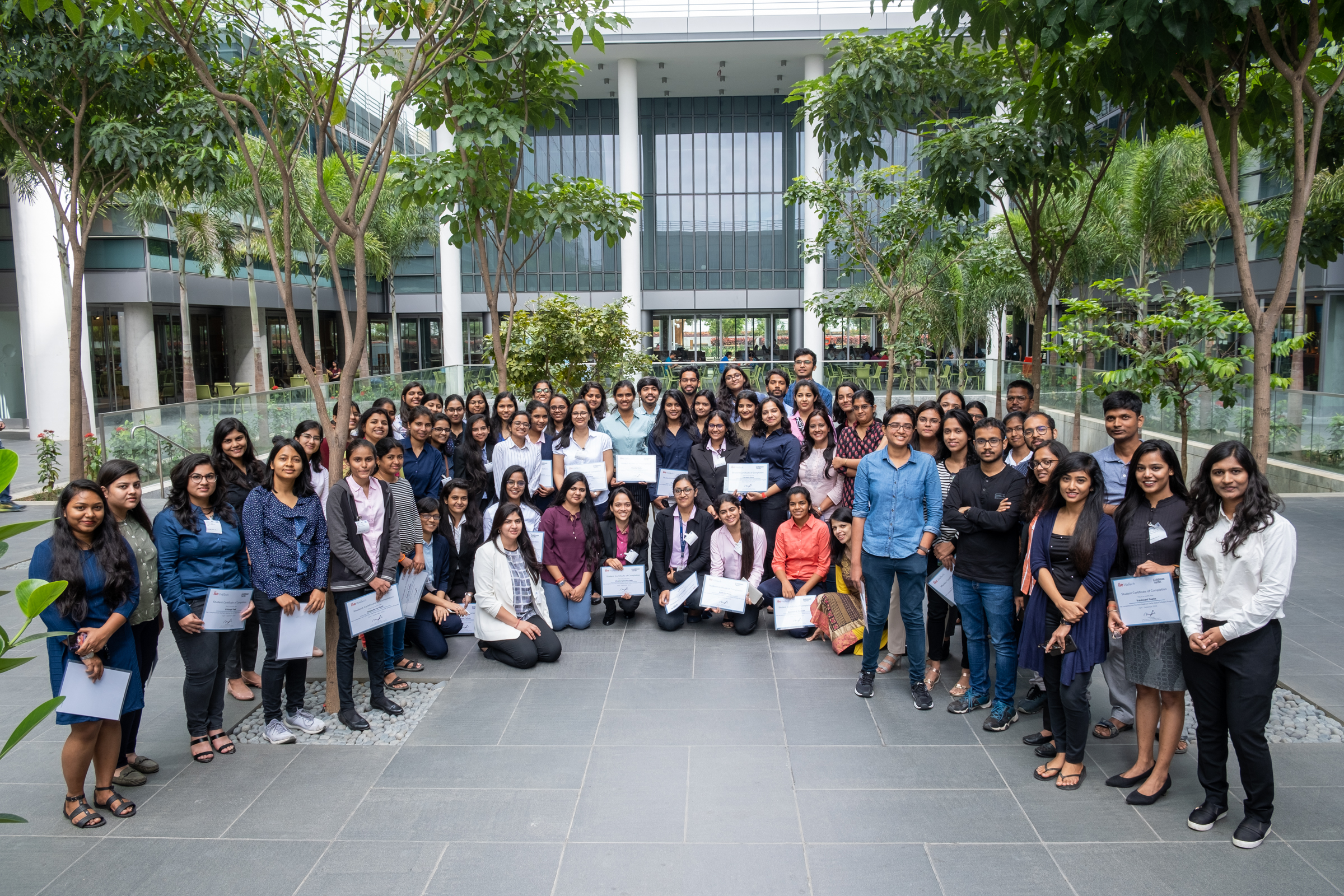 Goldman Sachs Global Scholarship and Mentorship Program
The Women Enhancing Technology (WeTech®) Goldman Sachs Global Scholarship and Mentorship Program is a partnership between the Institute of International Education (IIE), a leader in a number of the world's most prestigious scholarship and fellowship programs, and Goldman Sachs (NYSE: GS), a leading global investment bank.
WeTech® believes that providing young women university scholarships for degrees in the information, communication and technology (ICT) sector has tremendous impact on their retention and success rate in their chosen field, at a time when the global tech industry desperately needs more women educated, trained and entering into ICT careers. Combining this financial support with a 6-month structured mentorship program will also enable these women to connect with professionals working in the field who can provide them with valuable advice, guidance, and support to ensure their success as they enter into technical careers after graduation.
The program will be available for students from participating colleges in India for the 2020-2021 academic year. Overall, fifty students will receive a six-month guided virtual mentorship opportunity from late March through September 2021, where the students will be matched 1:1 with a volunteer mentor from Goldman Sachs.
Additionally, ten USD1,500 scholarships will be available for those who demonstrate strong financial need with special circumstances. The scholarship may be used to cover fees associated with a student's academic course and is not strictly limited to tuition. WeTech holds the right to stipulate fees disbursement and utilization structure.
About Goldman Sachs
The Goldman Sachs Group, Inc. is a leading global investment banking, securities and investment management firm that provides a wide range of financial services to a substantial and diversified client base that includes corporations, financial institutions, governments and individuals.
Goldman Sachs has been serving Indian clients since the early 1990s and established an onshore presence in India in December 2006 following a ten-year joint venture. Today, it serves leading corporate and institutional clients through corporate finance (investment banking), equity sales and trading and fixed income securities businesses, as well as providing macro-economic and investment research. Goldman Sachs is also an active investor in India, deploying more than $3.6 billion in capital since 2006.
In 2004, Goldman Sachs opened its office in Bengaluru. Today, as an integral part of the firm's global activities, the Bengaluru office with approximately 6,000 professionals is the firm's second largest office in the world. In 2019, after investing $250 million, the firm opened a new state of the art campus in Bengaluru.
Since 2008, Goldman Sachs has committed in excess of $2.5 billion to philanthropic initiatives, globally to academic partners and non-governmental organizations, including in India. As part of the firm's "Community TeamWorks" initiative, Goldman Sachs engages extensively with local non governmental organizations around the world. To date, since 2005, Goldman Sachs in India has partnered with more than 100 non-profit organizations to engage in approximately 1,900 community building initiatives.