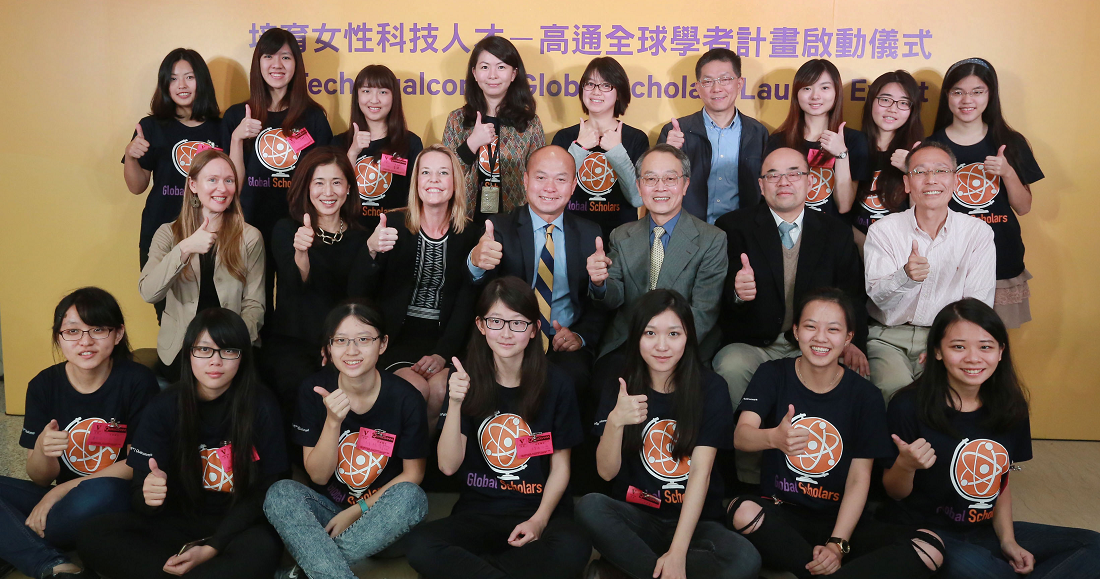 Helping women and girls enter and succeed in technology careers
The WeTech Qualcomm Global Scholars Program serves as one component of the Qualcomm commitment to helping women and girls enter and succeed in technology careers. Through the various WeTech initiatives, Qualcomm is reaching women and girls at each step along the path from early education to a career in STEM.
The Global Scholars Program awards scholarships to female university students in China, India, Taiwan and South Korea and matches each scholar with a mentor from a Qualcomm global or U.S. office in order to support and encourage the young women to succeed in their chosen fields.
About Qualcomm and Qualcomm Sustainability
Qualcomm Incorporated is a world leader in 3G, 4G and next-generation wireless technologies. For more than 25 years, Qualcomm ideas and inventions have driven the evolution of digital communications, linking people everywhere more closely to information, entertainment and each other. At Qualcomm, we define sustainability as a strategy that drives long-term growth and profitability. We concluded sustainability issues that are most important to our business and to our key stakeholders are Transformative Technology, STEM (Science, Technology, Engineering and Math) Education, Inclusion and Diversity, Sustainable Product Design, Privacy and Security, Ethical Governance. In STEM Education area, we're working to promote and improve STEM education at all levels to cultivate tomorrow's workforce. We provide hands-on STEM experience for middle school students at Qualcomm Thinkabit Lab; We sponsor FIRST Robotics to encourage young people to pursue STEM in school; We organize summer camp to spark girl's interest in STEM. WeTech Qualcomm Global Scholars is our new commitment to support future female leaders in STEM area.
The Vision
Promote STEM education and expand opportunities for young women in China, India, Taiwan and South Korea
Build a future STEM workforce by providing scholarships to female undergraduate students
Enhance the long-term impact on the scholarship recipients by supporting mentoring as an integral component of the program