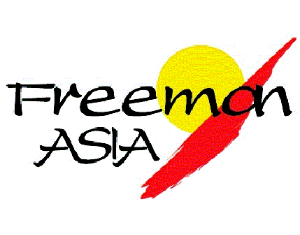 Service Projects
Within one month of returning from studying abroad, Freeman-ASIA Award recipients are required to provide feedback on their study abroad experiences by completing an online Freeman-ASIA Student Impact Survey.
Additionally, Freeman-ASIA Award recipients are required to fulfill their service project requirements, based on their initial service proposal stated in their Freeman-ASIA applications, within the first semester or term immediately following their return from studying abroad.
Service proposals, approved by Study Abroad Advisers, are the students' own ideas as to how they plan to share their overseas study abroad experiences and promote interest in study abroad in East and Southeast Asia on their college campuses and/or in their communities. In designing their service projects, students should consider their skills and interests in addition to the publicity needs of their campus and/or community.