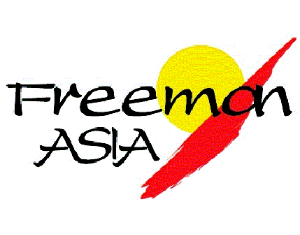 Instructions
Application Process:
Review the Freeman-ASIA eligibility requirements.
Identify a Study Abroad Program in East or Southeast Asia that qualifies for a Freeman-ASIA Award. Please note, the program must be approved by your home institution.
Contact the Study Abroad Adviser who will certify the programmatic and academic portions of your Freeman-ASIA application. You must ensure that you are requesting certification from the appropriate individual on campus; in most cases, this will be your campus Study Abroad Adviser. In general, faculty or other staff members who are not serving as an adviser for your study abroad program would not be the appropriate person to certify your application. This individual must be familiar with the study abroad program and must be able to confirm that you (and your program) meet the eligibility requirements. Note that some institutions designate a specific individual to certify scholarship applications.
Contact your Financial Aid Adviser to review and understand your projected financial aid for your study abroad program. This individual should be from your campus financial aid office.
Follow up with your Study Abroad Adviser to ensure he/she has received the registration email to access your application certification form.
Submit your application by the student deadline. You will receive a submission confirmation email.
Check with your Study Abroad Adviser to ensure that his/her certification will be submitted by the adviser deadline. You will receive a confirmation email when your adviser has submitted his/her certification.
---
Completing the Freeman-ASIA Application
To be considered for an award, all applicants must apply via IIE's online application system. When you register your account, you will receive an email confirming your registration. Please follow the application instructions carefully as you navigate the application. In addition, please be aware of the following details and requirements:
You must complete the eligibility page of the application before proceeding with the rest of the application.
You must register your Study Abroad Adviser in the "Adviser Registration" section of the application. Please complete your portion of the application before you register your adviser. Otherwise they will receive notification to review your application before it is complete, and they will not be able to certify your application. Note, however, that you do not need to submit your application for them to certify it, but you must have input all the necessary information and saved it in your application.
We do not request or accept academic recommendations. Please do not register additional recommenders. Only register your Study Abroad Adviser to certify your application.
You are required to upload a transcript from your current institution, as well as transcripts from any prior institutions you have attended since high school.
You will also need to upload the following documents. Specific instructions will be provided in the application.

Latest Student Aid Report
Current academic year financial aid award letter
Current academic year cost of attendance at your home institution

No hard copy materials are required as part of the Freeman-ASIA application; the application is completed entirely online.