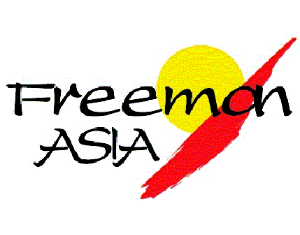 FAQs
---
Q. Can I apply for the Freeman-ASIA Award even if I do not know the language of the host country?

A. Yes. we encourage all applicants to apply whether or not they are familiar with the host country language. In fact, many programs offer beginner/intensive Asian language courses. IIE strongly encourages applicants to study an Asian language while abroad, regardless of whether or not they have any previous experience with that language.
---
Q. May I apply for the Freeman-ASIA Award before I have received formal acceptance into the study abroad program I have selected?

A. Yes. In most cases, students will be applying for Freeman-ASIA and the study abroad program simultaneously. In the event that students are not accepted into their program of choice, they must notify IIE immediately at Freeman-ASIA@iie.org.
---
Q. May I submit information on multiple study abroad programs at the time of application?

A. Yes. However, all study abroad programs must be in the same country and a study abroad budget for each program must also be submitted along with the Freeman-ASIA application. For details on submitting information on multiple study abroad programs at the time of application, please e-mail IIE at Freeman-ASIA@iie.org.
---
Q. Can I apply for additional sources of funding to support my study abroad?

A. Yes. In fact, we encourage you to do so if you choose a study abroad program that costs more than the award amount after deducting all transferable financial aid (excluding loans) from the total study abroad program expenses. Please note, IIE reserves the right to adjust or withdraw any award if an applicant receives additional funding applicable toward the study abroad expenses.
---
Q. Who may endorse my application if there is no Study Abroad Adviser on my campus?

A. Any Academic Adviser or Counselor who is willing to verify your study abroad program eligibility may endorse your application. You may NOT have the Overseas Program Director or anyone directly involved in administering or teaching in the study abroad program endorse your Freeman-ASIA application.
---
Q. What should I do to ensure that my application is properly submitted for consideration?

A. You must make sure that IIE receives the following by the deadlines for the specific application cycle.
The completed and submitted online Freeman-ASIA student application. The applicant should save the electronic e-mail confirmation that is sent to the applicant at time of his/her online Freeman-ASIA application submission.
The online endorsement of your Freeman-ASIA application by your Study Abroad Adviser. The applicant should save the e-mail confirmations that are sent to the applicant at the time when her/his Study Abroad Adviser submits their electronic endorsement forms.
---
Q. How is financial need determined?

A. Financial need is determined by comparing an applicant's study abroad expenses against the costs of attending his/her U.S. home campus. In addition, IIE considers the student's Expected Family Contribution (EFC) based on the FAFSA application, any state and institutional financial aid, private scholarships, grants, and awards when evaluating the applicant's need level for a Freeman-ASIA Award. Please note, the amount of loans (state/private) that you/your parents have taken out for you to attend your U.S. home campus and/or the amount of loans that you/your parents have to take out in order for you to participate in the proposed study abroad program(s) also determines your level of need for receiving the Freeman-ASIA Award.
---
Q. When should I expect to hear from the Institute of International Education (IIE) after I have submitted my Freeman-ASIA Award Application?

A. All eligible applicants will be notified by e-mail within 5 – 7 weeks of the application deadline with regard to their application status.
---
Q. What should I expect if I am nominated to receive a Freeman-ASIA Award?

A. Each nominee must submit the items requested on the Freeman-ASIA verification checklist, which is attached with the award nomination e-mail, to IIE for the award verification process. When confirmed, award funds will be distributed to the award recipient's checking account via IIePAY in one lump sum.
---
Q. May I apply Freeman-ASIA funding to another program if I am not accepted into my program of choice?

A. Yes, this may be possible. If the replacement program, approved by your U.S. home campus for academic credit, is comparable to your initially proposed study abroad program/curriculum for the same amount of time, within the same country/region of study then it should be permissible. Decisions will be made on a case-by-case basis. Applicants who submit back-up program information and a budget at time of application will be given priority.
---
Q. Can I receive a higher level of funding from Freeman-ASIA if I can provide justification for it?

A. No. The level of funding is fixed, based on the type and the amount of the award offered at time of the award validation process.
---
Q. When must I complete the Freeman-ASIA Student Impact Survey and submit the Freeman-ASIA service report to fulfill my service obligations as a Freeman-ASIA Award recipient?

A. You must complete the Freeman-ASIA Student Impact Survey within one month of your return to the U.S. and should expect to submit the Final Service Report at the end of your first semester/quarter following your return from studying abroad in Asia.
---
Q. I am a U.S. citizen or permanent resident enrolled in an overseas campus of a U.S. college or university. Am I eligible for Freeman-ASIA?

A. If your home campus is overseas, even if it is a U.S. institution, you would not be eligible for a Freeman-ASIA scholarship. One of the primary missions of the Freeman-ASIA program is to promote study abroad among U.S. undergraduates, and awardees are expected to contribute to this mission through their service project after they return to the U.S. following their time abroad in Asia. Students based outside of the U.S. would be unable to fulfill this requirement.