North Carolina State University
WeTech 2017 Juniper U.S. Internship and Scholarship Recipient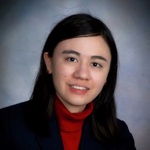 Interning at Juniper was my first experience working in the West Coast, as well as my first time to ever set foot in the Silicon Valley area, so I was kind of intimidated at first and worried that I would get lost in the corporate environment with there being so many talented engineers. However, I soon realized that interns at Juniper are given an experience like no other. At Juniper, interns get to work on large-scale projects that are important to the company (no coffee fetching here!), and have access to the feedback of many mentors and even senior engineers. One thing I feared on working for a large corporation like Juniper was that there would be strict guidelines, or that people would be so busy that I could not ask for help or advice when working on my project. At Juniper, the opposite is true. Mentors at Juniper go out of their way to help intern mentees. First and foremost, mentors are still full-time employees with their own projects and responsibilities. However, it never ceased to amaze me how even senior engineers would take time out of their day to assist interns with their projects (one of my mentors even set up a skype call for my partner and I while he was overseas at a conference).
Unlike some corporations, Juniper feels closer-knit and more like a family rather than a company. At Juniper, no one is out of reach to contact. In the span of the three months I spent in Sunnyvale, I and the other interns got to meet the CEO, the founder of the company, and many high-profile employees and engineers. The university recruiting team really went above and beyond in organizing this internship program. In addition to the invitations to company talks, interns were also invited to social events like happy hours and a trip to a local amusement park. As part of the Systems Engineering team, my partner and I also got the amazing opportunity to present our project at the Juniper Tech Summit in Orlando (another state "first" for me).
I am immensely grateful to IIE and Juniper Networks for this opportunity. Getting to visit IIE's office in SF Chinatown and hearing about the types of programs sponsored was amazing, and it is very inspiring that IIE organizes many programs like WeTech to help individuals worldwide pursue their educations. With both of my siblings also attending college this year, this scholarship has given my family a lot of peace of mind.
---
The WeTech Juniper Internship and Scholarship for University and Women in STEM has given Megan the opportunities to gain practical work experience and exposure to a leading multinational technology through her internship at Juniper Networks. The program provided her with both the flexibility to grow and the support and resources needed to ensure her success. In her time on the Sunnyvale campus, she met with Juniper executives and worked closely with their supervisors to create a customized learning experience throughout their programs. WeTech and Juniper Networks are dedicated to building a global pipeline of women in STEM, and we are excited to see Megan further her career.