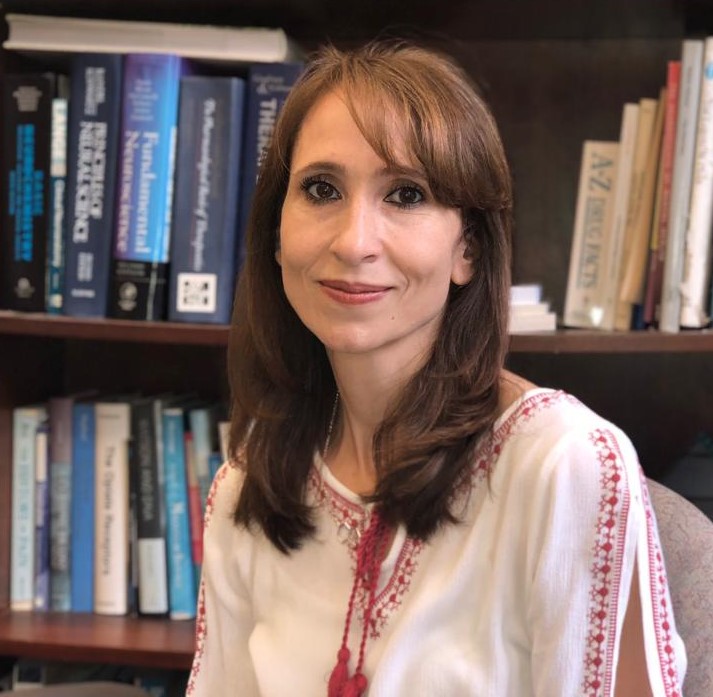 IIE Global Changemaker, Dr. Amal Alachkar
IIE Global Changemaker Award
The IIE Global Changemaker Awards recognize past participants from IIE-managed programs who exhibit a commitment to positively transform society and have made extraordinary achievements to solve some of the world's most pressing issues.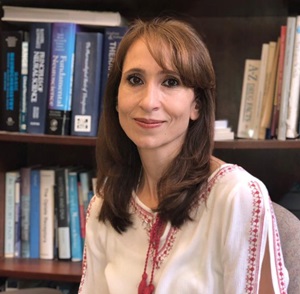 Amal Alachkar
IIE Scholar Rescue Fund alumna and former Hubert H. Humphrey Program Fellow
Dr. Amal Alachkar is a Syrian neuroscientist and pharmacologist whose research focuses on neurological and psychiatric disorders such as Parkinson's disease, depression, schizophrenia and autism to understand their neurobiological causes and find effective therapies.
Dr. Alachkar graduated from the Aleppo University School of Pharmacy in 1996. In 2000, she was awarded a scholarship to the University of Manchester, UK, where she received a Ph.D. degree in neuroscience. Upon her return to Syria in 2004, she joined the Aleppo University School of Pharmacy, where she was later promoted to Associate Professor and served as Associate Dean for administrative and students' affairs.
By 2011, Dr. Alachkar had established the first neuroscience research lab in Syria. A rising academic star, she received a prestigious Hubert H. Humphrey Fellowship, sponsored by the U.S. Department of State's Bureau of Educational and Cultural Affairs (ECA). She completed her Humphrey Fellowship at Pennsylvania State University.
When the peaceful uprising began in Syria during the Arab Spring, Dr. Alachkar was among the academics who supported the student movement demanding dignity, freedom of speech, and justice for all Syrians. But speaking out put her research and her life in danger. Support from the IIE Scholar Rescue Fund (IIE-SRF) enabled Dr. Alachkar to join UC Irvine as a professor from 2012-2014. After her IIE-SRF fellowship ended, she was able to remain at UC Irvine, where she was recently offered a tenured full-time academic position.
Dr. Alachkar has published over 45 articles in international journals. She used her extraordinary teaching abilities to help establish UC Irvine's first online master's program in Pharmacology. She conducts groundbreaking research on the brain circuits that underlie mental disorders. In particular, she has designed a model that uncovers the roots of schizophrenia, which will help find novel treatments. Her work, once in jeopardy, is flourishing, and she is sharing her knowledge and drive for innovation with a new generation of scientists. Today, Amal is a leading voice for scholars in exile, joining IIE's worldwide effort to ensure that the brightest academic minds don't become a casualty of war.