Dr Marycelin Baba, Scholar Rescue Fund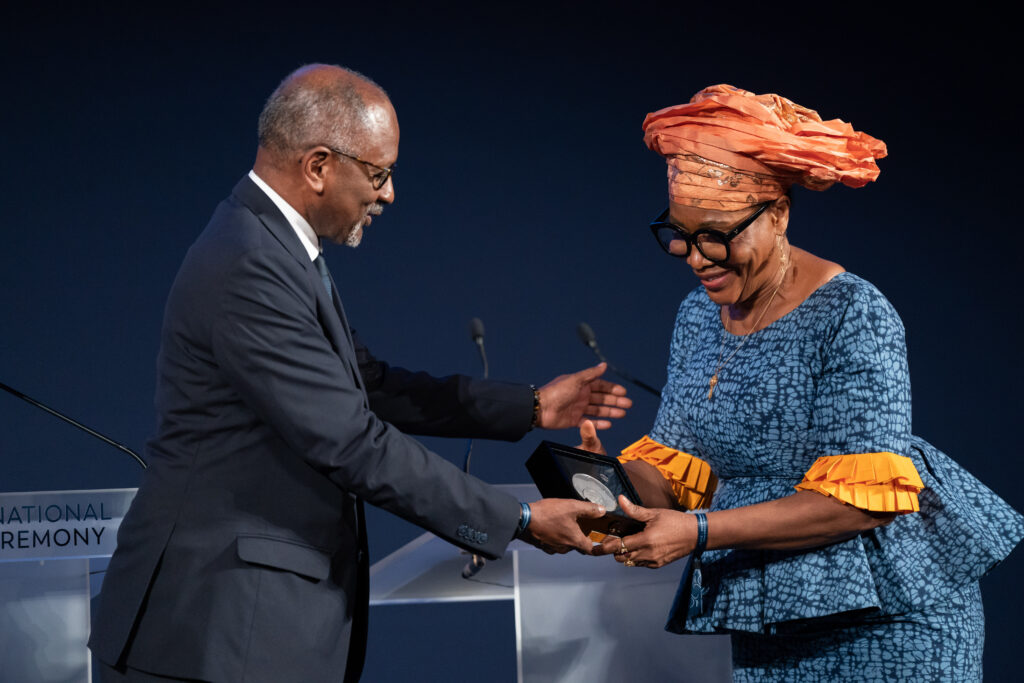 Dr. Marycelin Baba is a renowned medical virology scientist and professor, who has published over 59 academic articles. In 2012, her hometown was invaded by Boko Haram insurgents, and Dr. Baba was forced to abandon her current studies and seek immediate relocation from her home for her own safety.
Dr. Baba's dire need was recognized by the Institute of International Education's Scholar Rescue Fund. Dr. Baba was awarded IIE-SRF fellowships in 2012 and 2013, which allowed her to undertake appointments and continue her scientific work in safety at the University of Cape Town in South Africa and the International Centre of Insect Physiology & Ecology in Kenya. Returning home in 2017, Dr. Baba led a World Health Organization- accredited polio laboratory where she paved the way for the near-eradication of Polio in Nigeria, which in the early 2000s paralyzed 75,000 African children a year.
I opted for science, because science is life."

Dr. Marycelin Baba
Since 2002, IIE-SRF has provided life-saving support to 1,059 scholars from 62 countries in partnership with 470 host institutions in 55 countries around the world. It is the only global program that arranges, funds, and supports fellowships for threatened and displaced scholars at partnering higher education institutions worldwide, including inside their home regions.
Click here to learn more about the Scholar Rescue Fund, and how it is enabling scholars like DR. Baba to pursue their academic work in safety and to continue to share their knowledge with students, colleagues, and the community.