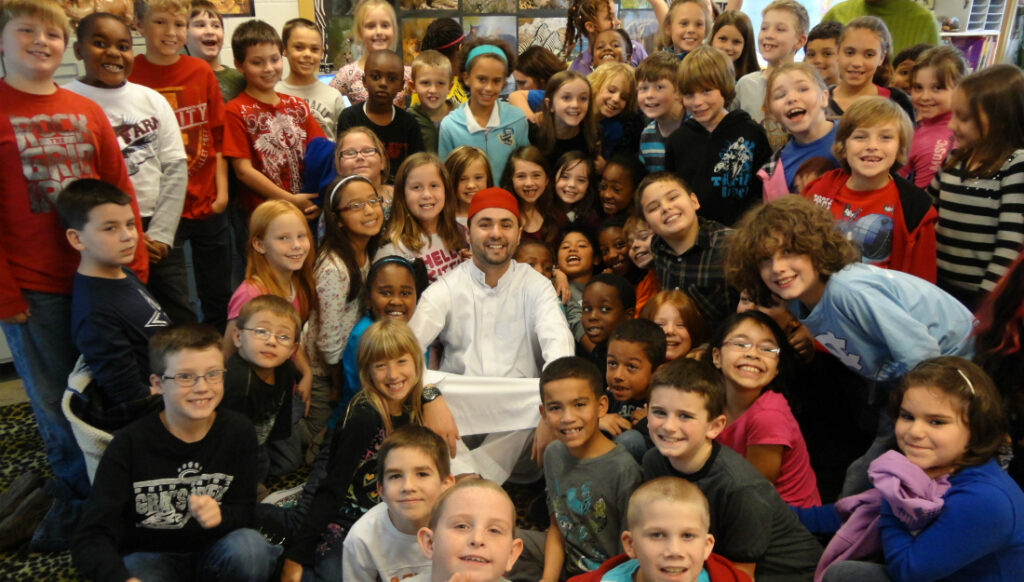 Ways to Give
To give online, please complete this donation form. We accept credit cards, PayPal, Google Pay, and bank transfers (ACH).
To give by phone, please call +1 (212) 984-5372
To give by mail, please complete our gift form and send to:

Office of Philanthropy
Institute of International Education
One World Trade Center, 36th Floor
New York, NY 10007

Please make checks payable to "Institute of International Education."
Contact the Office of Philanthropy at +1 (212) 984-5372 or philanthropy@iie.org for stock and wire transfer details. To help us facilitate timely processing and acknowledgement of your donation, please notify our team with the details listed below prior to making a transfer.
Stock: Provide the stock name, number of shares, transfer date, brokerage name and contact information, and gift designation.
Wire: Provide the amount and currency, name and location of sending bank, transfer date, and gift designation.
Direct funds from your account to IIE using the following information:

EIN: 13-1624046
Institute of International Education
One World Trade Center, 36th Floor
New York, NY 10007

Below is a list of popular DAF sponsors. Click on your financial institution or foundation and log in to your account to direct a grant to IIE:
Many companies offer workplace giving programs to encourage employees to contribute to charitable organizations. We accept financial gifts from all workplace giving programs. Check with your employer to see if you can use a payroll deduction program to give a gift to IIE.

Employer Matching Gifts
You can double or even triple your gift to IIE with matching funds provided by your employer. Check with your company's human resources department to learn whether your company offers a gift matching option.

Bequests are the most common planned gift and can be straightforward. You may use this brief paragraph in your will:
"I give, devise, and bequeath the sum of $____________ or ______ percent of my estate to the Institute of International Education, a nonprofit institution incorporated in the State of New York with the tax identification number 13-1624046, for its unrestricted use and purpose."
To learn more about making a planned gift to IIE, click here.
If you are 70 ½ or older, the IRA Qualified Charitable Distribution (QCD) can be a tax-wise way to support IIE. If you are required to make annual withdrawals from your IRA, these otherwise taxable distributions can satisfy your annual Required Minimum Distribution, exclude the funds from your taxable income, and make a gift to IIE.
Each year, you can transfer as much as $100,000 to IIE for a purpose that you choose. For married couples, each spouse can transfer up to $100,000 totaling up to $200,000. 
What are the benefits? 
Transfer tax-free gifts from your IRA directly to IIE 
Can be applied toward your annual Required Minimum Distribution  
Potential benefits for individuals who do not itemize deductions on their income tax 
May be used to satisfy multiyear gift pledges 
May be used to create an endowed fund or other permanent fund – alone or combined with a bequest in your will  
To initiate the transfer, contact your IRA administrator. The gift must be transferred directly from your IRA account by the IRA administrator to IIE. Donors with check-writing ability for their IRAs may use the checks to complete their gift. Gifts must be received or postmarked by December 31st to qualify for the current tax year. 

Please consult a tax professional for guidance.
Recognize a special person in your life with a tribute gift to IIE. Whether you want to commemorate a milestone, celebrate a special occasion, or honor a lost loved one, your meaningful gift will help students, researchers, educators, artists, and many more share knowledge and create a better future for us all.  
Once you complete the donation form, you can choose an e-card design and enter a personalized message to recognize the memory of or celebrate friends, family, or loved ones. The recipient will promptly receive the e-card that highlights the impact of your tribute gift.
---