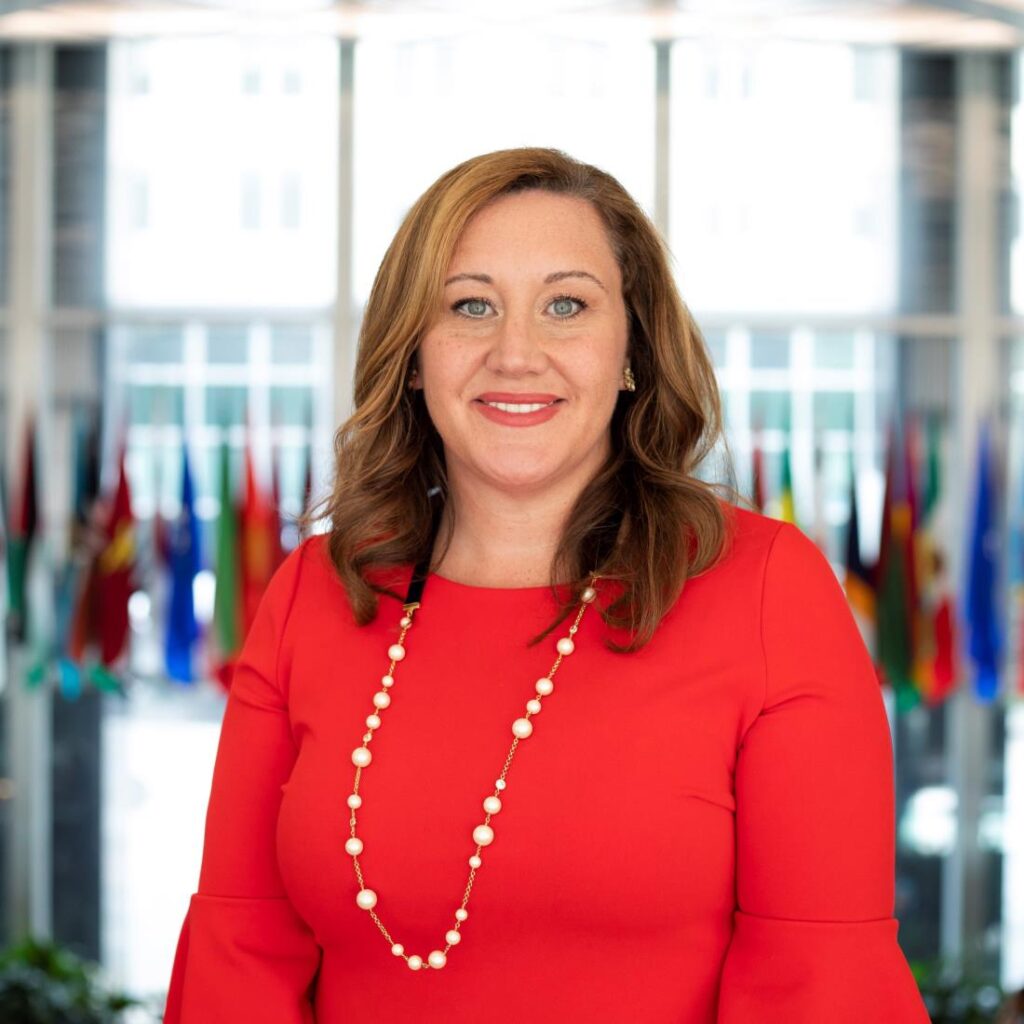 Distinguished Speaker, Caroline Casagrande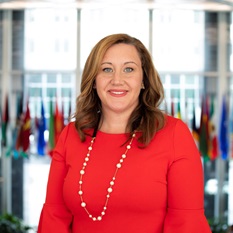 Caroline Casagrande is the Deputy Assistant Secretary for Academic Programs in the U.S. Department of State's Bureau of Educational and Cultural Affairs (ECA). The programs supported by her office include: Fulbright Scholarships, Humphrey Fellowships, Gilman Scholarships, undergraduate exchanges, teacher exchanges, the promotion of U.S. higher education overseas and study abroad for Americans, and English and foreign language study programs. Previously, Casagrande served as the Special Advisor to ECA Assistant Secretary Marie Royce, providing senior-level advice on the formulation of public diplomacy programming to support the National Security Strategy. She has led new initiatives on a broad range of educational and cultural exchange programming to support global women's economic empowerment, religious freedom, and countering state-sponsored disinformation.
A life-long public servant, Casagrande served in the New Jersey General Assembly representing the 11th and 12th Legislative Districts from 2008 to 2016, rising to Deputy Republican Leader. She is the youngest woman assembly member ever elected in New Jersey, and a member of the first all-female delegation to represent a New Jersey Legislative District. Prior to serving in the New Jersey Assembly, she was a partner in the law firm of Menna, Supko & Casagrande in Shrewsbury, NJ. She has served as township attorney and special counsel for municipalities throughout New Jersey.
Casagrande served as Director of the Young Women's Leadership Institute from 2010-2016, which she developed to expose high school seniors to careers in public service. She has been an honorary fellow of Rutgers University's Eagleton Institute of Politics since 2015. Casagrande is an exchange alumna, having participated both as an American Council of Young Political Leaders (ACYPL) delegate to Nepal in 2010 and as an ACYPL fellowship recipient at the East-West Center in 2015 from where she traveled to India as part of a delegation of young parliamentarians.
A New Jersey native, Casagrande holds a J.D. from Rutgers School of Law – Camden and a B.S. in political science from Pennsylvania State University. While in college, Casagrande interned in the new democratic government of South Africa. She is now a resident of Virginia with her husband and three children.