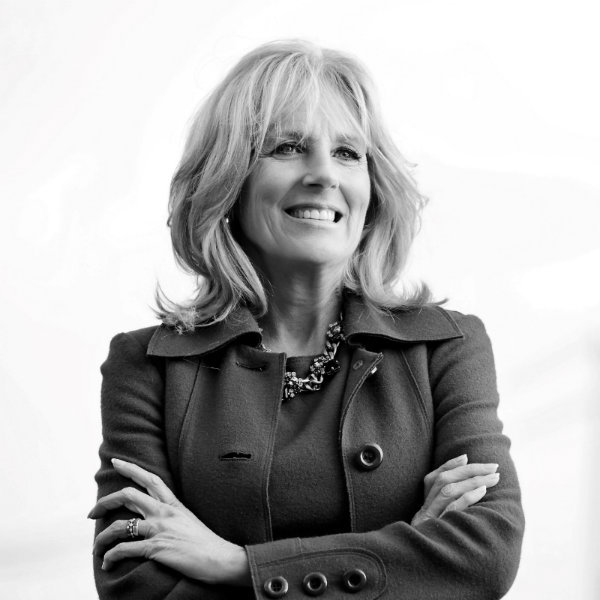 Distinguished Speaker, Dr. Jill Biden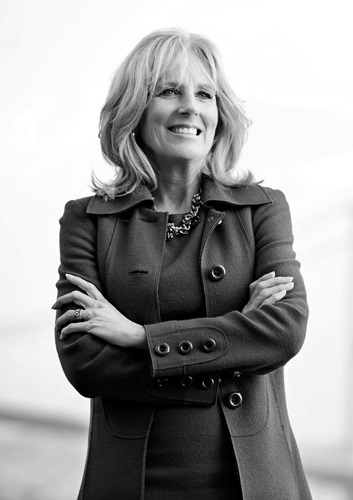 Dr. Jill Biden is a life-long educator. She served as Second Lady of the United States from 2009–2017.
As Dr. Biden often says, being a teacher isn't just what she does —it's who she is. She spent over three decades teaching in community colleges, high schools, and a psychiatric hospital for adolescents. She has two master's degrees —both of which she earned while working and raising a family —and she earned her Doctorate in Education from the University of Delaware in January of 2007. Her dissertation focused on maximizing student retention in community colleges.
As Second Lady, she worked to underscore the critical role of community colleges in creating the best, most educated workforce in the world. She hosted the first-ever White House Summit on Community Colleges with President Obama and led the Community College to Career Tour across the country to highlight industry partnerships between community colleges and employers. Today, she continues to teach at a community college in Northern Virginia —a position she held throughout her time in the White House —and is the honorary chair of the College Promise National Advisory Board, leading the effort to make community colleges free for responsible students.
As a military mom, Dr. Biden understands the experiences of military families: supporting their service members, feeling incredible pride for their work, and carrying the fear that comes with this sacrifice. In her role as Second Lady, she brought significant attention to the struggles of military families, in part through her and former First Lady Michelle Obama's Joining Forces initiative to support military families worldwide. Dr. Biden also released a children's book in 2012 —Don't Forget, God Bless Our Troops —about how her family dealt with her son Beau's deployment to Iraq.
Dr. Biden has also been a prominent voice on the rights and welfare of women and girls, especially as related to education. During her White House tenure, she traveled to nearly 40 countries, visiting almost every region of the world. She now serves as the Board Chair of Save the Children US.
In 1993, after four of her friends were diagnosed with breast cancer, Dr. Biden started the Biden Breast Health Initiative in Delaware, which has educated more than 10,000 high school girls about the importance of early detection of breast cancer. And after Dr. Biden and former Vice President Joe Biden lost their son Beau to brain cancer in 2015, they helped push for a national commitment to ending cancer as we know it. Today, they continue the mission that started as the White House Cancer Moonshot through the Biden Cancer Initiative to inject a sense of urgency into cancer research and care and to deliver better outcomes for patients.
Following their time in the Administration, Dr. Biden and Vice President Biden launched the Biden Foundation, continuing their work to strengthen the middle class, protect women and children against violence, advocate for community colleges, and support military families.