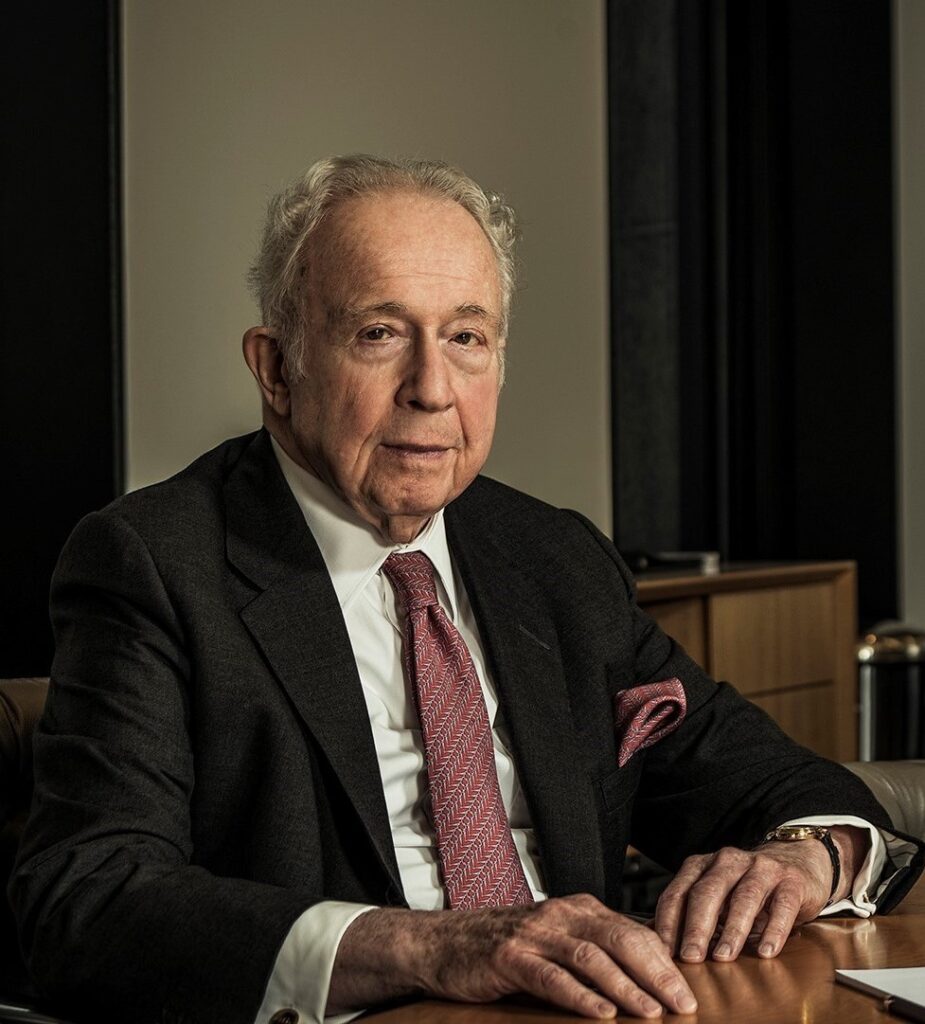 Honoree, Martin Lipton
Martin Lipton, a founding partner of Wachtell, Lipton, Rosen & Katz, specializes in advising major corporations on mergers and acquisitions and matters affecting corporate policy and strategy.
Mr. Lipton is a trustee of New York University (chairman 1998-2015), a trustee of the NYU School of Law (chairman 1988-1998), a trustee of the NYU Langone Medical Center, an emeritus member of the Council of the American Law Institute, a member of the Board of Advisors of the Institute of Judicial Administration, and an honorary chair of The American College of Governance Counsel. He also is an emeritus chairman of Prep for Prep, having served as chairman from 1990 to 2002.
Mr. Lipton is a member of the Executive Committee of the Partnership for New York City and served as its co-chair (2004-2006). He is an adjunct professor of law, NYU School of Law; a member of the American Academy of Arts & Sciences; a member of the International Advisory Council of Guanghua School of Management of Peking University; and a Chevalier de la Légion d'Honneur. Mr. Lipton holds a B.S. in economics from the Wharton School of the University of Pennsylvania and an LL.B. from the NYU School of Law.