Supporting Afghan Students, Scholars, and Artists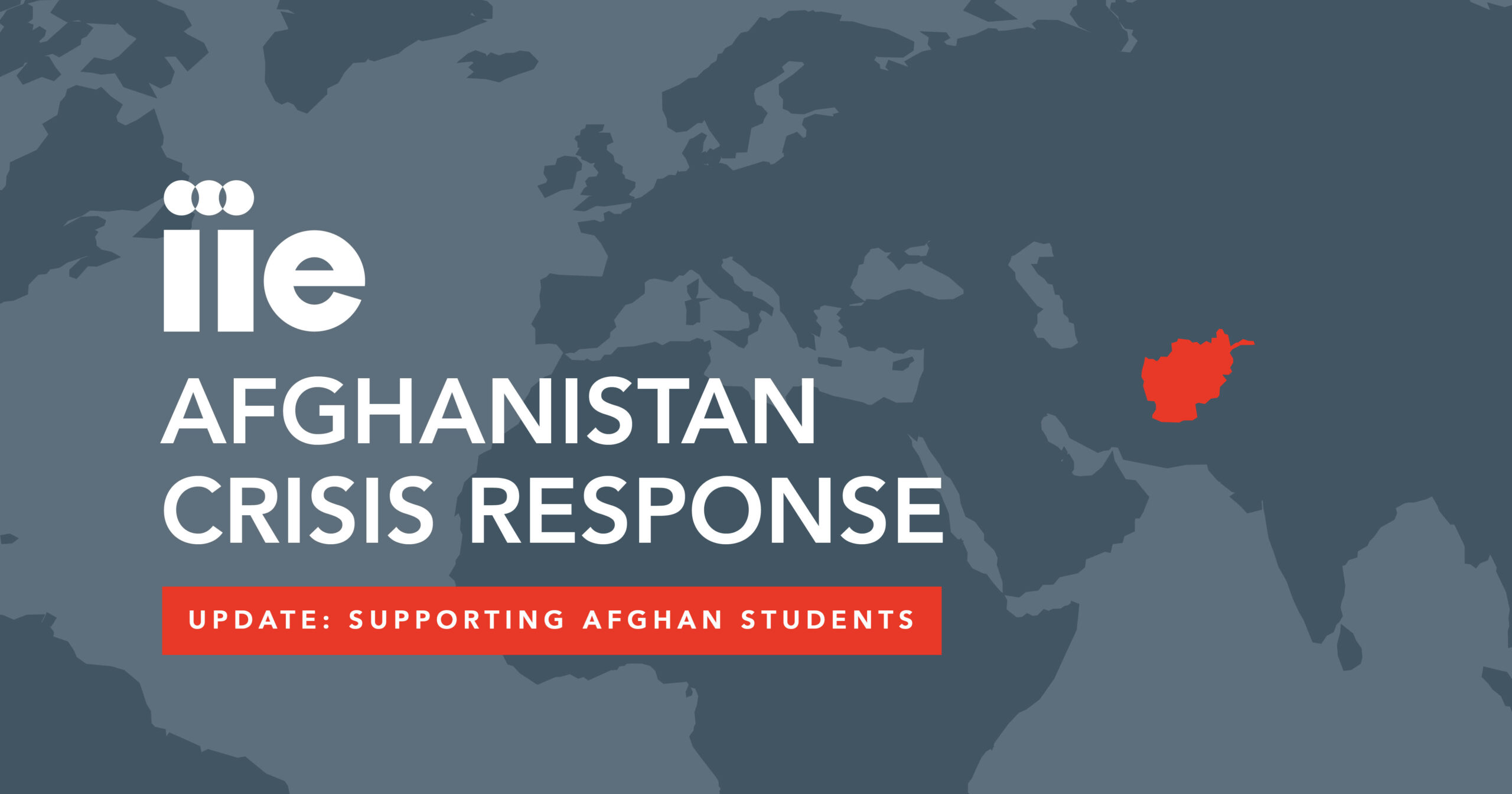 Afghanistan has become one of the world's most pressing humanitarian emergencies. Afghan university age students, scholars, and artists face threats to their work, ability to continue their education, and their lives. At IIE, we are doing everything we can to assist:
Updates
On September 14, 2021, IIE first affirmed its commitment to using our 100+ years of experience to do everything we can to assist Afghanistan's Higher Ed students, scholars, and artists who are under threat. Since that time over $2 million in awards have been distributed to Afghan students, scholars, and artists. Our existing emergency response programs, as well as new programs like the Odyssey Scholarship and Qatar Scholarship for Afghans Project have supported hundreds of students by providing scholarships for them to safely pursue and complete their degrees.
Throughout 2022 IIE asserted its commitment to students, scholars, artists, and civil society leaders in Afghanistan through multiple statements and continued to secure funding for those under threat to continue their work at IIE university partners around the world. Rapid Emergency Student Fund (ESF) grants totaling nearly $450,000 were provided to over 114 Afghan students to help with basic living expenses, including food, healthcare, books, and other costs.
In July 2023, IIE joined almost 150 diverse institutions and organizations with expertise in higher education, resettlement and refugee rights to express support for the Welcome Corps on Campus initiative that establishes private sponsorship of refugee students at U.S. campuses through the U.S. Refugee Admissions Program. As of January 2023, 3.25 million internally displaced people (IDP) remain in Afghanistan and 5.2 million refugees and asylum-seekers from Afghanistan have relocated to neighboring countries. The need to preserve and prioritize access to education and academic institutions continues to grow.
Learn more by hearing from Allan Goodman, CEO on the topic here.
Support
Your gift to IIE's Afghanistan Crisis Response allows us to provide assistance for Afghan scholars, college students, and artists where it's needed most.
Resources
In addition to the above efforts, IIE and partners offer the following resources available to Afghan students, scholars, and artists.