Paulo Celso, Brazil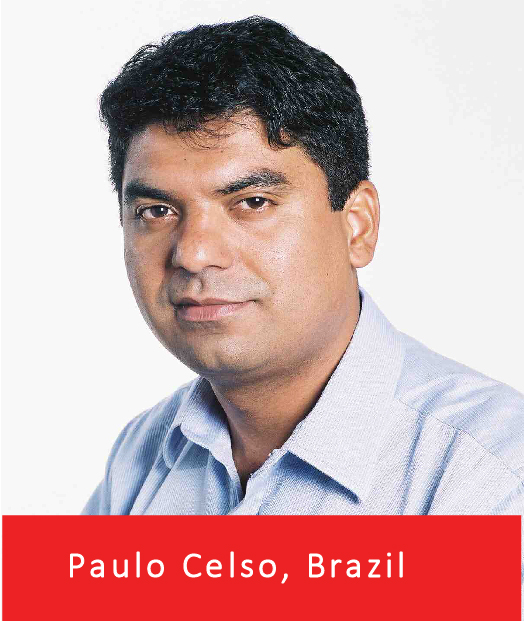 Master's in Law Pontificia Universidade Catolica do Parana (PUCPR), Brazil 2004-2006
Paulo Celso de Oliveira comes from the Pankararu indigenous people in Pernambuco, northeastern Brazil . During his childhood, Paulo's family lived in São Paulo and then returned to the Pankararu Indigenous Land. The contrast between Paulo's education in São Paulo—where he had access to school—and the six-mile walk to school in Tacaratu-PE, near the Pankararu Indigenous Land, left a lasting impression. He found that public policies should assist indigenous people living away from urban centers.
Paulo was encouraged to pursue law while participating in the mobilizations of the Indigenous Nations Union (UNI) for recognition of indigenous people's rights, where the approval of the 1988 Brazilian Constitution was discussed. In 1994, he became the first indigenous lawyer in Brazil and since then has been acting in defense of the indigenous people's territorial and cultural rights in different regions of Brazil. Paulo applied to IFP to deepen his knowledge in social and economic law. "My friends and family always told me that I could not forget my heritage, my culture and the indigenous people. This is important to keeping a commitment after having graduated, to use the knowledge in favor of our communities. By achieving my Master's degree with IFP's support, I had the opportunity to empower my intellectual autonomy and consolidate my career in defense of indigenous rights."
In 2010, Paulo served as Ombudsman of the National Indian Foundation—FUNAI, collaborating for the dialogue between indigenous people and the government. In 2015, Paulo co-founded one of the first human rights law offices in Brazil. "One of the issues that have kept injustices against indigenous people is the lack of educational and professional opportunities. That is why IFP has a strong meaning for me. It is important from a personal perspective and as an example of a program for indigenous professionals who will collaborate for the autonomy and advocacy of indigenous people in issues related to their rights and interests.