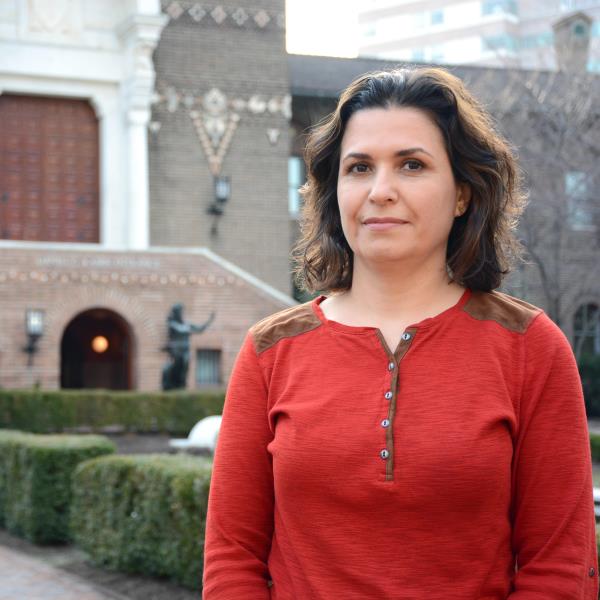 Salam Al Kuntar
IIE Global Changemaker Award
The IIE Global Changemaker Awards recognize past participants from IIE-managed programs who exhibit a commitment to positively transform society and have made extraordinary achievements to solve some of the world's most pressing issues.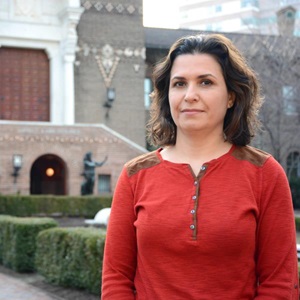 Salam Al Kuntar, Scholar Rescue Fund alumna
Dr. Salam Al Kuntar, a Syrian-born archaeologist, is one of the leading advocates for the protection of her war-torn homeland's historical sites and treasures, as more than 90 percent of Syria's cultural sites are in areas of fighting and civil unrest. During her IIE-SRF fellowship at the University of Pennsylvania, Dr. al Kuntar and her colleagues at the Penn Cultural Heritage Center established Safeguarding the Heritage of Syria and Iraq (SHOSI), a consortium of organizations, including the Smithsonian Institute and the IIE-SRF partner the American Association for the Advancement of Science (AAAS) to salvage damaged collections and sites during the conflict and train Syrians and Iraqis in preserving their own heritage. By working with a network of Syrian scholars in Europe and a dedicated group of heritage professionals inside Syria through SHOSI, Dr. al Kuntar and her colleagues have provided much needed emergency preservation work, conservation materials, and training. SHOSI has worked closely with curators at the Ma'arra Museum in Idlib, Syria to protect the museum's collections, led a workshop in Gaziantep, Turkey to train Syrian curators, heritage experts, and civil society leaders in the latest tactics for safeguarding museum collections, coordinated archeology educational programs for children in the areas of ancient villages of northern Syria, and spearheaded an emergency intervention project to protect the museum and structures in Ebla and northwest Syria from further bombardment and looting.
Before leaving Damascus for the United States, Al Kuntar was co-director of excavations at the Chalcolithic/Bronze Age site of Hamoukar and was a member of the Syrian Directorate of Antiquities and Museums. Al Kuntar, who earned her Ph.D. from the University of Cambridge, served as a research scholar at the Penn Museum of the University of Pennsylvania and recently accepted a position to teach archeology at Rutgers University. Al Kuntar was selected as a 2015 National Geographic Emerging Explorer and has published several articles on the subject of heritage protection in Syria in The New York Times and Journal of Eastern Mediterranean Archaeology & Heritage Studies.