IIE Impact Newsletter Fall 2023
---
Alumni Voices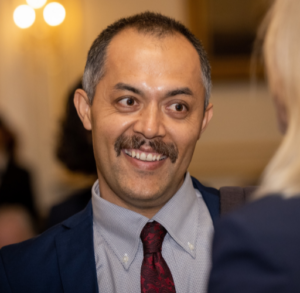 Meet IIE Scholar Rescue Fund fellow, Dr. Sharif Hozoori. Dr. Hozoori was awarded an IIE-SRF fellowship in August 2021 and joined Cornell University as a Visiting Scholar at the Einaudi Center's South Asia Program.

In this video profile, he shares his story of tenacity, resilience, and his hopes for a brighter future for his home country of Afghanistan.

WATCH NOW


---

The ongoing conflict in Israel and Gaza in response to the October 7 terrorist attack continues to impact many individuals in the region and beyond. IIE's Emergency Student Fund is preparing to deploy rapid response grants in the weeks ahead to aid international students in the U.S. from Israel, Gaza, and the West Bank, who have been impacted by the war. These students are living with isolation and fear for their families and communities back home while they are left with no financial safety net to continue their studies.
By supporting IIE's Crisis Response, you join fellow community members who are helping these students meet their essential needs – including education, living, and medical expenses – so they can remain safely enrolled at their academic institutions despite turmoil back home.
---
Models of Change: Equity and Inclusion in Action in International Education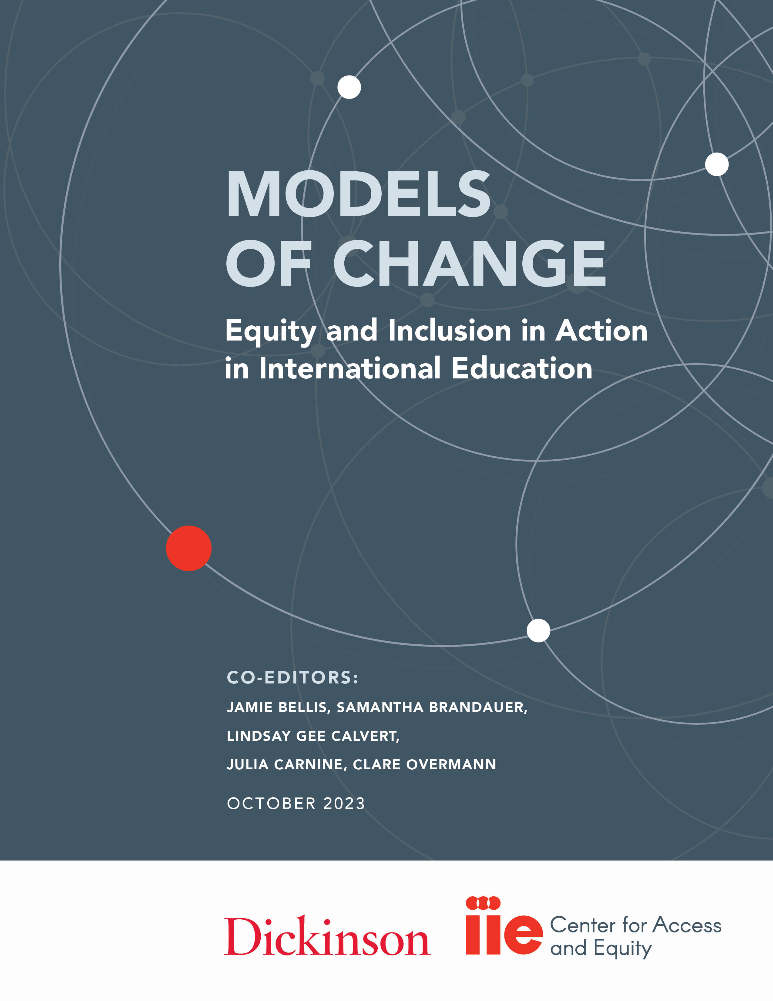 IIE and Dickinson College released a new, open-access publication offering insights and case studies about advancing diversity, equity, inclusion, and access in international higher education.

Models of Change: Equity and Inclusion in Action in International Education collates and summarizes practical guidance for professionals seeking to build inclusive, equitable, and sustainable communities within their higher education institutions and among the populations they serve. READ MORE


---
IIE-SRF Alumni Impact Study Update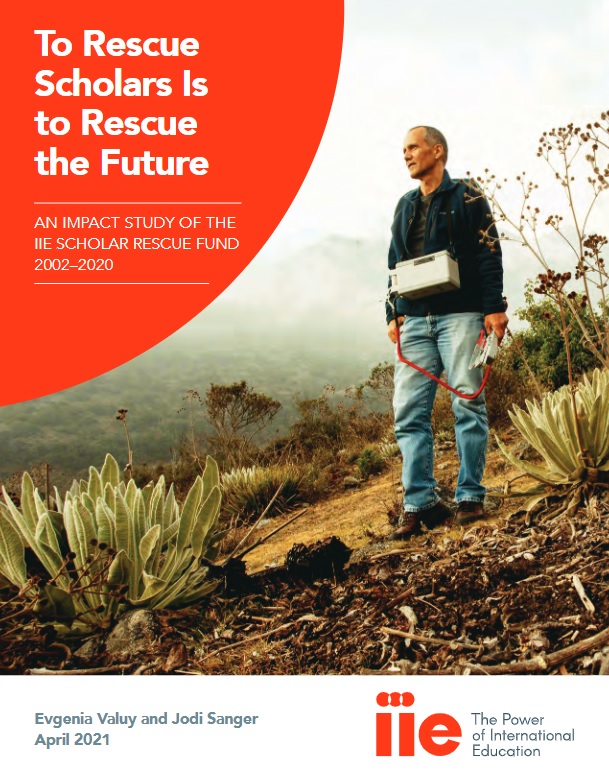 Recent data continues to provide concrete evidence of the impact that IIE-SRF alumni have made on their home countries, host communities, and scholarly fields.

Updated key findings to a study of IIE-SRF alumni demonstrate that these scholars are undertaking groundbreaking research, sharing their knowledge with new generations, and improving their communities by expanding academic freedom and advancing social justice.

READ MORE



---
Action in the Face of Uncertainty:
500 Emerging Leaders and Two Years Since the Fall of Kabul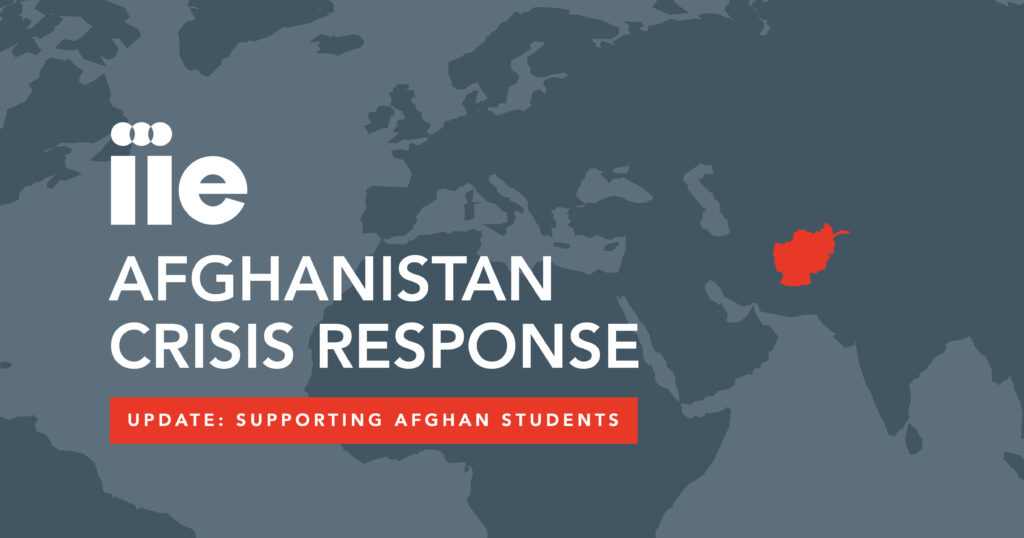 Two years after insurgents captured the city of Kabul, it is apparent that the ruling regime is not, as many had hoped, a kinder, gentler Taliban. From the rollback on everyday freedoms to restrictions on access to education, marginalized communities including, but not limited to, women and girls, continue to bear the brunt of repressive policies. Even as our sights are diverted by new and emerging global crises, the Taliban rule endures unabated.
And we have not forgotten. Every year, the wounds deepen; the crisis weighs heavier in our hearts.
---
IIE In the News
READ
Refugee Higher Education Global Newsletter
UNHCR – October 2023
PIE Leadership Digest's top 50 voices in North America
The PIE Insider – October 24, 2023
'The UN of Higher Ed' Returns to a Changed World
Inside Higher Ed – Liam Knox – June 2, 2023
US universities have spare capacity. Let's use it for overseas students
Times Higher Education – Allan Goodman – May 30, 2023
U.S. colleges support students from Ukraine
ShareAmerica – Michael Laff – April 19, 2023
IIE aims to boost access, equity and diversity with new Center
The PIE News – Sophie Hogan – March 30, 2023
LISTEN
Visa denials for international students increasing
Marketplace – Elizabeth Trovall – August 3, 2023
---