IIE Impact Newsletter Winter 2020
---
Scholar Rescue: A Century of Championing Human Rights and Social Justice

Scholars who use their platforms to defend human rights and advocate for the equal treatment of all members of society often face threats to their lives and work. For the past century, IIE has been proud to support hundreds of courageous academics and human rights defenders to resume their scholarship and activism in safety. These inspiring individuals have made our world more just. Here are just three examples.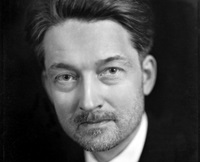 Jacques Maritain was a French philosopher and ardent human rights defender. An outspoken critic of the Vichy regime, he left France shortly before its invasion by Germany, arriving in New York in 1940. Maritain was able to remain in the U.S. and teach at Columbia University from 1941 to 1944 thanks to IIE's Emergency Committee in Aid of Displaced Foreign Scholars – which from 1933 to 1945 offered temporary academic homes in colleges and universities to hundreds of European scholars facing Nazi persecution. Maritain's writings influenced the 1948 United Nations Universal Declaration of Human Rights.
IIE-SRF alumna Binalakshmi Nepram advocates against gender-based violence and arms proliferation in the Indian state of Manipur. She is the founding director of the Manipur Women Gun Survivor Network, which provides psycho-social, legal, and economic support to some of the more than 20,000 women in Manipur affected by gun violence.
Legal Scholar Alfred Brownell, the inaugural IIE-SRF Beau Biden Chair, is recognized internationally as the face of community organizing in Liberia. He has worked for decades to protect the environmental and human rights of indigenous peoples in Liberia and West Africa. Brownell co-established the Alliance for Rural Democracy, the largest solidarity movement in Liberia, and co-founded Green Advocates International.
This year marks the 100th anniversary of IIE's first scholar rescue effort, which helped more than 600 Russian university students and scholars during the Bolshevik Revolution. Today, IIE's Scholar Rescue Fund (IIE-SRF) is the only global program that arranges and funds fellowships for threatened and displaced scholars at higher education institutions worldwide.
---
Promoting Equity in Study Abroad: The IIE American Passport Project

Only a small percentage of US citizens between the ages of 18 and 24 have a passport, and less than 5% study abroad. It has long been part of IIE's mission to increase participation and diversity in study abroad, so that all students can gain the academic and career benefits of international experience. To achieve that, IIE announces the IIE American Passport Project.
With the project launch in 2021, IIE will award funds to colleges and universities so that they can help their first-year students who are eligible for Pell grants to obtain a US passport. For students of limited means or from underserved communities, studying abroad can require thoughtful, long-term planning. Focusing this program on first-year students gives them time to map out a plan with their advisors to incorporate study abroad into their college career.
When travel is safe again, there will be a swift resurgence in study abroad. To help offer this transformative experience to more students, please visit iie.org/give-passports.
---
Spotlight on IIE-ESF Grantee Marigold Cobbina

Marigold Cobbina is an international student from Ghana pursuing a master's degree in social work at Grand Valley State University. When Marigold lost her campus job during the shutdown, an IIE Emergency Student Fund (IIE-ESF) grant helped her cover basic living expenses.
Marigold, how have you and your family been impacted by the COVID-19 pandemic?
My whole family in Ghana contracted COVID-19, and my mum's business was greatly affected. She sells secondhand clothes from China, and the pandemic halted exports from China. Medical expenses and my mum's low income have made it very hard on me and my family.
What did the IIE grant mean to you?
I remember screaming when I got the email. Some Samaritans were helping me. But to survive, I had to draw a plan, and part of that plan was to go to a homeless shelter. I was depressed, so getting the support brightened my semester. It helped with so many personal expenses, and I was able to get the books I needed for my summer classes.
How are you doing now?
I am going to finish my degree because I was able to survive the summer semester. I am now working 20 hours a week and can survive with my stipends. No matter how hard it gets, I know it is not as bad as it would have been without IIE's grant. I am very grateful. I hope telling my story helps other students in my position.
Since 2010, the IIE Emergency Student Fund has awarded more than 1,750 grants to international college students in the U.S. when natural disasters, war, or other crises threaten their education. Thanks to the generosity of our donors, we have provided over $5 million to date in critical financial support.
---
Supporting Refugee Graduate Students

A crisis can spark positive change. For refugee and displaced stu­dents, the growth of distance learn­ing brought about by the coronavi­rus pandemic might be that spark.
Access to education is critical for refugee and displaced people striving to build a future. Yet as the world's displaced population contin­ues to grow, educational resources are diminishing. This is especially true for those seeking graduate degrees. Even before the pandem­ic, their ability to travel to enroll in university was severely limited.
To address this need, IIE will pilot a scholarship program for displaced and refugee students pursuing grad­uate work online. Our first cohort of students will be enrolled in a MicroMasters ® program at edX, the online education platform built by Harvard and MIT. These are typically one quarter of a full master's program. The certificate can help some students who wish to continue their education gain admission to graduate programs, and a growing number of compa­nies – from IBM to Booz Allen to Ford – view it favorably as a hiring credential.
The pilot will allow IIE to gain in­sight into how displaced graduate students can thrive and succeed without leaving the places where they have found refuge. With the funding currently in hand, IIE an­ticipates providing scholarships for 20 students at edX. Any additional gifts received will enhance the pro­gram scope or increase the number of students we can support.
To learn more, please visit iie.org/give-edtech.
---
One World Legacy Circle
You can help build IIE's future by making a planned or deferred gift. Since 1919, thoughtful benefac­tors have supported our work to make the world a more just and peaceful place. With a deferred gift, you can join them and create a legacy that has a meaningful, long-term impact. When you notify us of your gift, you become a mem­ber of IIE's One World Legacy Circle. Membership in this distinguished community lasts a lifetime.
For more information, please visit iie.org/OWLC.
---

We are proud to recognize these donors for making sponsorship gifts in lieu of the 2020 Gala, which IIE had to forgo due to the pandemic:
$100,000 or more
Angelson Family Foundation

$50,000 to $99,999
Colleen A. Goggins
Jones Lang LaSalle
Santander N.A.

$25,000 to $49,999
Calvin Butler/BGE, an Exelon Company
Ann and Tom Johnson
Henry Kaufman
Laya Khadjavi and Hamid Biglari
Tom and Marcy Russo
Linda Vester and Glenn Greenberg
$10,000 to $24,999
Alliant Insurance Services, Inc.
Richard A. Debs
Donna and Jack Greenberg
Mark N. Kaplan

$5,000 to $9,999
Maryam Panahy Ansary
Barbara and Tom Byrne
Jan and Bob Dilenschneider
Ambassador (Ret.) Adam Ereli
Patricia A. Waldeck and Victor J. Goldberg
Diane J. Paton
---

"Santander applauds the Institute of International Education for making a real difference."
---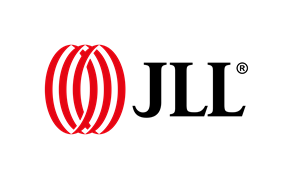 "JLL is proud to support the Institute of International Education and its leadership in breaking down barriers and opening doors for future generations of students and scholars."


---