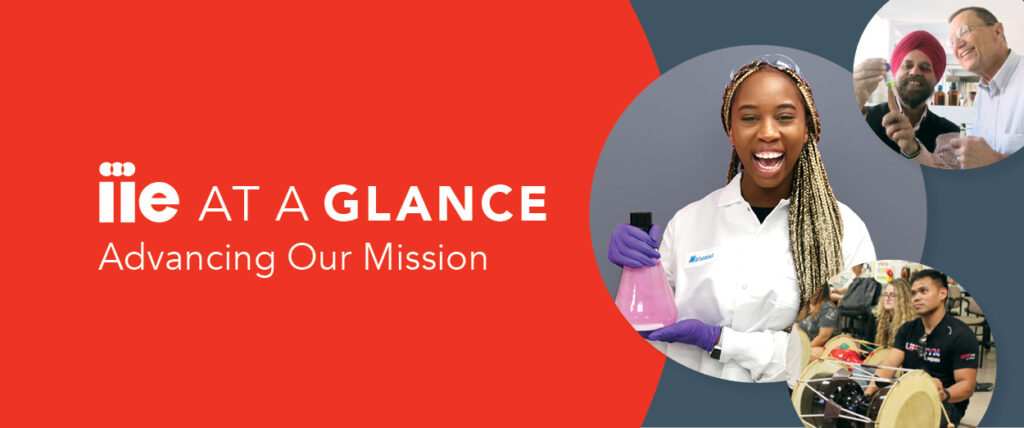 IIE's 2021 Annual Report
Together, we are making a difference!
IIE's 2021 Annual Report showcases the achievements made possible thanks to our friends, supporters, and staff. This past year, we touched the lives of more than 20,000 people in over 180 countries through programs that help educate the next generation of leaders and serve as a lifeline to the world's most imperiled students, scholars, and artists.
IIE's community of supporters makes this impact possible.