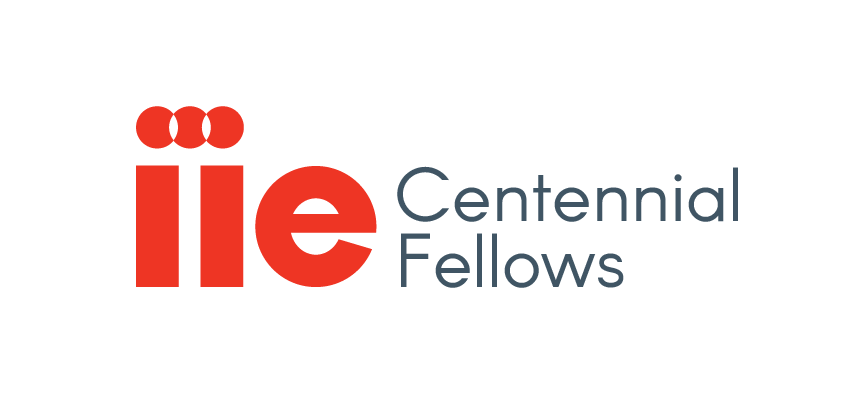 New Year: Tackling Literacy in Indonesia from 9,000 Miles Away
By: Sabrina Verleysen, IIE Centennial Fellow 2020 and Research Associate, The Cohen Group
When I think about continuing my work in Indonesia, I picture the smiles of my students and co-teachers, the never-ending flow of sweet treats on my desk, and the warmth of my Javanese community. I am also reminded that I currently live more than 9,000 miles away from the communities I will be serving, a stark change from my prior experience as an English Teaching Assistant in Demak, Central Java. Thankfully, I will return to Indonesia twice in 2020, the first time right after the New Year to begin implementation of Project Buku Buku – my non-profit that tackles girls' literacy in rural Indonesia. Having my first return trip to Indonesia right at the start of the year will set the precedent for 2020: a renewal of my commitment to international education and mutual understanding, a reminder of the deep relationships I have in Indonesia, and a new perspective. The IIE Centennial Fellowship will enable me to scale Project Buku Buku to an additional seven Madrasahs and positively affect the lives of thousands of girls and women in rural Indonesia. I am honored to be a member of the inaugural class of IIE Centennial Fellows and I am very excited to embark on an incredible next year ahead with the three other members of my cohort, who are each doing life-changing work across the globe.

Books from the U.S. that comprised the first Project Buku Buku English library.
The Journey Is Not Over
2020 will remind me that my journey with Indonesia is never over and that my commitment to be an advocate for international education will live on, no matter what my day job is. This deep realization is both comforting and challenging – as my hunger for lasting impact grows, so does the work to make it happen. My commitment to be an advocate for international education was instilled in me at a young age – through my Quaker and Catholic education and my own parents' immigrant story. I have been blessed to undertake this project with my older brother, Anthony, who has helped me set achievable goals, while also encouraging me to think beyond the initial possibilities. Our major goal of outfitting an additional seven Madrasahs with English lending libraries will occur in tandem with giving students opportunities for continuing education through financing of the Test of English as a Foreign Language (TOEFL) for the top students of each school who compete in a reading and writing exercise. These goals derived from my previous experience teaching in Madrasah and the great need I saw at my own host institution for English reading resources and support for students who were interested in taking the TOEFL examination but were at a disadvantage due to their low rates of English literacy. Project Buku Buku is inspired by my own female students – who courageously fought for continuing educational opportunities without a lot of support.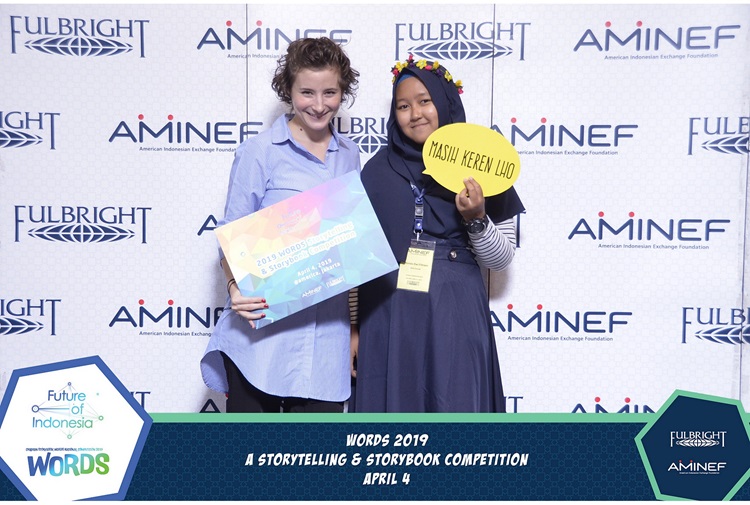 Sustainability of Community Based Solutions
The sustainability of our work at each of these schools is crucial, as we want to set a precedent for increased rates of English literacy and continuing educational opportunities for students who are least likely to acquire them on their own. Sustainability for Project Buku Buku in Indonesia means building trust with the educators themselves, speaking with English teachers and students, and understanding how these libraries and educational opportunities can be embedded into their already established English curriculums. This will be a major focus of our first trip to Indonesia – being able to hear from English teachers directly and building out the program to fit the real, not perceived, needs of the community.

With my co-teacher Pak Jamasri.
Perspective
My continuing work in Indonesia presents an opportunity for me to merge the lessons I learned in the past with my current perspective and understanding. As a Research Associate at The Cohen Group, an international consulting firm, I am able to continue to engage with the Indo-Pacific region and Indonesia – this time in a more strategic and business orientated way. The knowledge I am currently gaining from my profession, coupled with my cultural understanding, has painted a fuller picture of Indonesia for me and has helped me better process the life-changing experiences I had while living there. Continuing my work in Indonesia through the IIE Centennial Fellowship and my work at the Cohen Group has allowed me to continue writing and rewriting a chapter in my life story that is of deep importance to me.