Higher Education Interrupted by War: Ensuring Continuation for Ukrainian Students
By Nazarii Stetsyk, IIE Centennial Fellow 2022-2023
Invisible University for Ukraine
The morning of February 24, 2022, dramatically changed the lives of many people in Ukraine. Attacks on peaceful Ukrainian cities and civilians caused great destruction and suffering, forcing many people to flee internally and abroad. That day also significantly changed my life as a university professor. Studies at my and other universities were suspended indefinitely, the main task at that time was to endure and maintain our own and loved ones' safety.
The lives of Ukrainian students who were forced to leave their residences also underwent enormous challenges. Their education was interrupted and was under serious threat. Thus, an urgent need to fill this gap and ensure the continuation of their education evolved. And this purpose could not be achieved efficiently without helpful international support and assistance. And soon I was delighted to learn through a conversation with a colleague of mine from the Central European University, about the launching of the project 'Invisible University for Ukraine' (IUFU) for the displaced Ukrainian students and my invitation to participate in its co-organization.
The IUFU Project was designed to support Ukrainian students by filling the lacunae that temporarily emerged due to the Russian invasion and its aim was to strengthen the ties of Ukrainian educational institutions, as well as scholars and students, to transnational networks. This program offered an intensive learning experience, including lectures and mentoring, placing questions relevant for Ukrainian students into a transnational comparative perspective. It aimed at familiarizing the students with various cutting-edge interpretative paradigms and methodological traditions in the humanities and social sciences. The goal was to prepare students for deeper integration into the international academia and broad ongoing discussion on the role of Ukraine in changing European and global contexts.
Currently, the Invisible University for Ukraine project has successfully held a Spring and Fall semester in 2022, two onsite Summer and Winter schools, and announced the call for applications for the spring 2023 semester. 250 students participated in the courses, along with 37 mentors and 80 lecturers.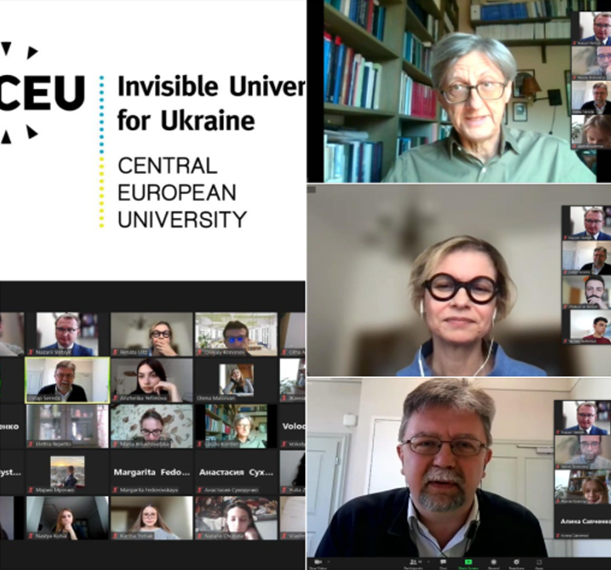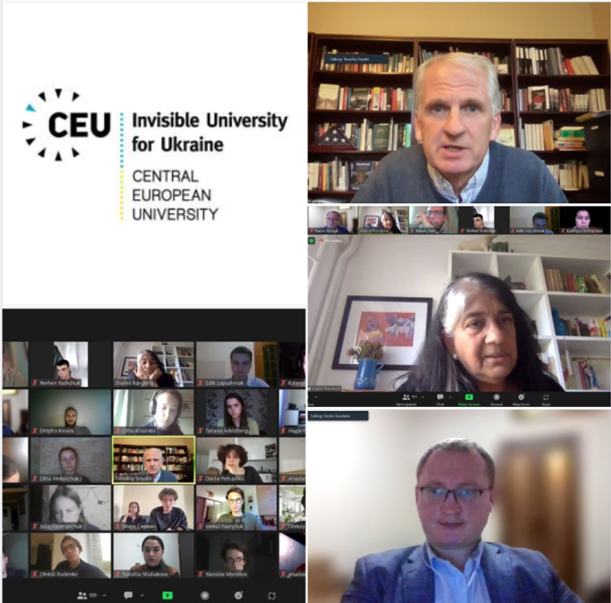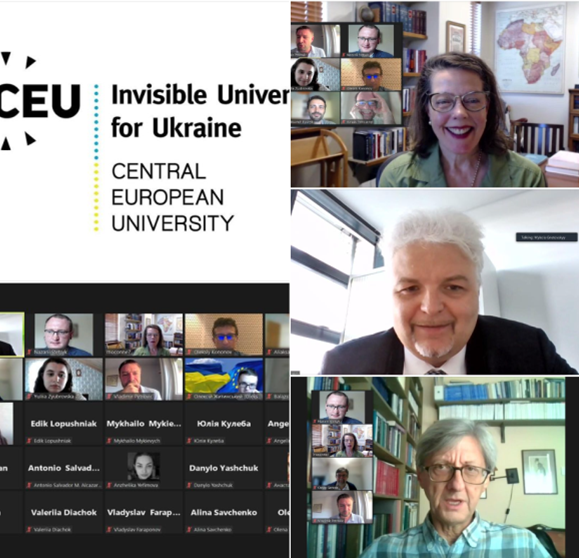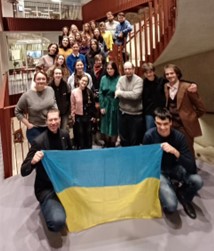 Extending IUFU with the Human Rights and Rule of Law Course
Because the Invisible University for Ukraine Project confirmed its success and effectiveness, the organizers decided to expand its activities, both by introducing additional thematic courses and by involving financial partners in the project. Therefore, when I learned about the announcement of the IIE Centennial Fellowship 2022-2023 and since I had completed a Fulbright Visiting Scholar program in 2020-2021, I immediately started preparing an application for the introduction of a special course related to my professional background – Human Rights and Rule of Law. And happily, it succeeded.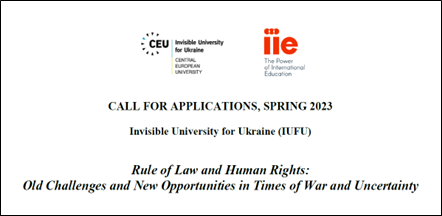 The goal of my project is to organize and conduct a special Human Rights and Rule of Law Class within the IUFU Project. After the announcement of Call for Applications 38 displaced Ukrainian students were selected. They will be provided with elaborated curriculum of the classes and educational materials. Invited prominent foreign and Ukrainian instructors will discuss with students pressing issues for human rights and rule of law globally and locally. In addition to the special course, Ukrainian students will be provided with research stipends for investigating actual issues and challenges for human rights and rule of law with further presentation their research outcomes on a scientific seminar. The remote part of the Project will be supplemented by the onsite Summer School at the Budapest CEU Campus.
I hope that after my project implementation, Ukrainian students will use the acquired knowledge and skills for the further post-war reconstruction of Ukraine. Ukrainian students, inspired by the support of the international community and experts, will return to Ukraine and try to strengthen the rule of law and the protection of human rights in Ukraine.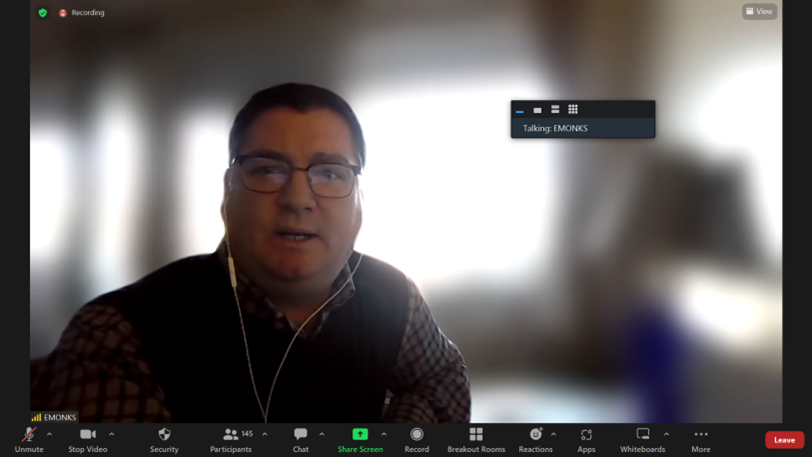 ---
---