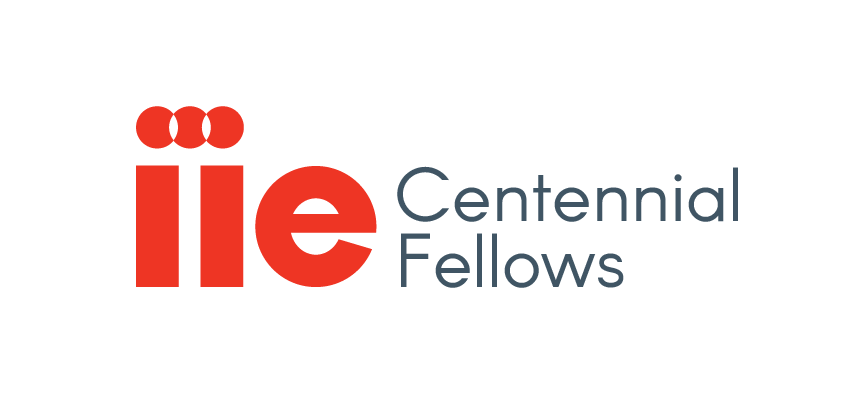 Educational Access in Prison and Afterwards: The Emerson Prison Initiative Story
By Mneesha Gellman, 2021 – 2022 IIE Centennial Fellow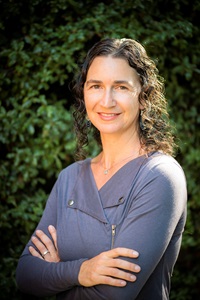 Author photo by Joop Reubens
Introduction: My Fulbright Story
Educational access has changed my own life and become my professional obsession. I have dedicated my career to finding ways to improve and expand access to high quality education for historically and contemporarily marginalized people both in the United States and abroad. As an associate professor of political science at Emerson College, I teach students about the importance of participating in politics, and that education itself is highly political. During my 2020 Fulbright Fellowship, I did research on how access to Indigenous languages in public high schools in Mexico impacted the identity formation and civic, cultural, and political participation of young people across a range of demographics.
As a 2021-2022 IIE Centennial Fellow, I am expanding the reach of the college-in-prison program I founded to include reentry support. Both projects address historical and contemporary structural injustice in the formal education sector and try to improve and increase culturally responsive educational access for those who have been most excluded in society.
The Emerson Prison Initiative (EPI) Reentry and College Outside Program (RECOUP)
Recidivism is a huge issue in the United States. Nearly half of all people in the country who leave prison will return to it within a few years. But for those who receive a college degree while incarcerated, between 1-5 percent recidivate, showing college access to be one of the most effective interventions available behind prison walls.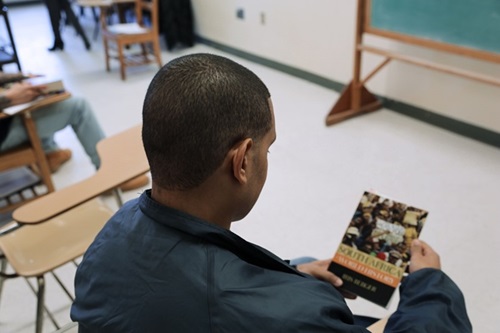 An EPI student gets ready for class at MCI-Concord. Photo courtesy of MADOC.
The Emerson Prison Initiative Reentry and College Outside Program (EPI RECOUP) is born out of necessity. EPI has been offering a pathway to a bachelor's degree from Emerson College to men incarcerated at the Massachusetts Correctional Institute at Concord (MCI-Concord) since 2017. As the founder and director of the program, I facilitate admissions, curriculum, faculty and tutor recruitment and training, and liaise with administrators across both the college and the prison system. In 2021, EPI had a significant increase in incarcerated students releasing from prison and most want to continue with college outside. Creating a reentry support program with a focus on educational continuity as people transition from prison to life outside is my goal as an IIE Centennial Fellow.
Why Educational Access Matters
Access to education at the K-12 level is generally considered a human right, but tertiary education is usually excluded from this framework, especially in the United States, where college access is driven by financial considerations. Yet in today's labor market, a college degree tends to operate as a baseline necessity for socio-economic mobility.
Denying college to those who can't pay, who don't have the social capital to know how to navigate the complex admissions and financial aid structures, or for those whose criminal history may exclude them from consideration is a mechanism to reinforce social stratification. Bringing college behind prison walls is a powerful societal intervention in structural injustice, but it is not easy work. EPI's hard work matters because it interrupts the ivory tower reinforcement role of the university and brings college access to those that much of society has forgotten or considers unredeemable.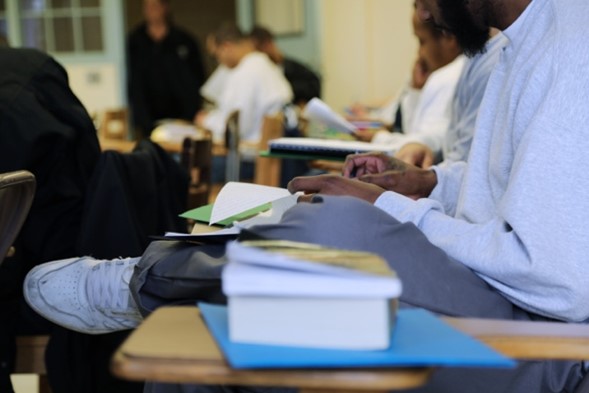 EPI students in class at MCI-Concord. Photo courtesy of MADOC.
None of us want to be judged by our worst moments, and many of us may have made similar choices as those incarcerated had we walked in their shoes. Bringing college to prison is an intervention that stakes it bets on optimism for human capacity to change. EPI RECOUP is based on hard data that shows those who are best supported outside, and those with the most access to education and the jobs that such educational pathways prepare them for, are least likely to return to prison. The goal of successfully intervening in the carceral cycle is my goal with EPI RECOUP, and the IIE Centennial Fellowship is the perfect incubator to have early support that the program needs to get there.
Dr. Mneesha Gellman is a 2020 alumni of the Fulbright U.S. Scholars García-Robles Fellowship in Mexico, and the founder and director of the Emerson Prison Initiative. She is an associate professor of political science at Emerson College. She is the author of numerous books and articles on democracy, minority rights, and education, including Democratization and memories of violence: Ethnic minority rights movements in Mexico, Turkey, and El Salvador (2017), and editor of the forthcoming Education behind the wall: Why and how we teach in prison (Brandeis University Press 2022).