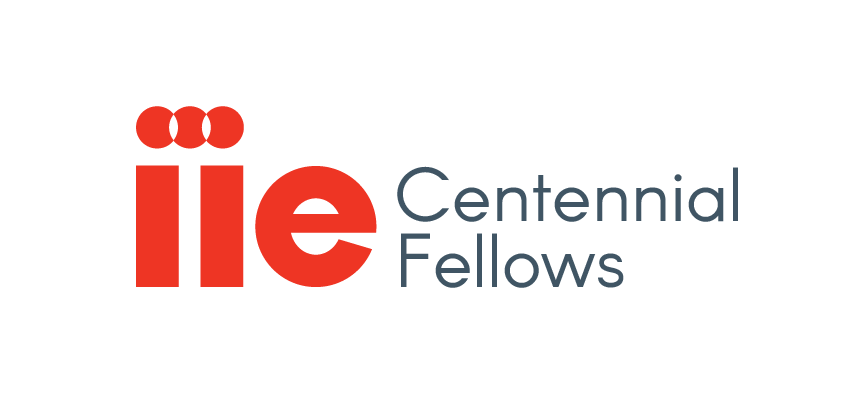 Feeding Development, Transnational Education & Family Legacies
K. Melchor Quick Hall, Resident Scholar, Women's Studies Research Center, Brandeis University
With a Master of Science Degree in Computer Science, I felt relatively certain when I began my doctoral study of International Relations, I would be looking at Information and Communication Technologies for Development (ICT4D). However, during preliminary field work in Honduras, I found myself in ancestral Garifuna villages where there was not steady Internet access, and popular concerns strayed far from modern technologies. With that clarity, I turned to the study of the production of ereba, or cassava bread (when translated from the Garifuna language to English). With the support of a Fulbright research grant, and under the tutelage of the Garifuna women ereba makers of the Iriona region of Honduras, I learned about agricultural, food processing, and culinary traditions that had been passed down over generations. This education with the Garifuna women of the Iriona continues to inform how I think about and engage development that brings families together to imagine futures vis-à-vis children's education.
Nourishing Black Families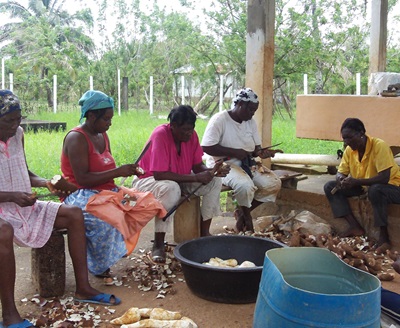 Since completing my dissertation research in Honduras a decade ago, I have stayed in touch with the communities of Iriona, Honduras. Several times, I have returned, once bringing a photobook account of the lives of the ereba makers. Ereba Iriona: Los Galpones Casaberos de Iriona (Cassava Cooperatives of Iriona) shows portraits of the ereba makers, highlighting their work in the cassava fields and local processing plants. This work is quite relevant in my role as the Executive Director of African American Education & Research Organization (AAERO), an organization founded by my mother and first teacher, Paula Quick Hall. Whether I look at the interviews from my doctoral research or consider the reasons my mother founded AAERO, I am aware of the efforts that so many women put into educating community children. Often, Garifuna women in the villages of Iriona, Honduras would both sell ereba to make money for children's school supplies and bus cardboard boxes of the food staple to their children to sell and eat. One of the reasons my mother founded AAERO was to close the gap within the African American community between children of the Black elite—such as our family with five generations of doctorates—and Black children without such economic and social privilege. Although my mother initially imagined a national organization, with my leadership, the organization has turned its attention to the possibilities for building transnational solidarity in our work around the education of Black women and girls.
Educating Black Women and Girls Transnationally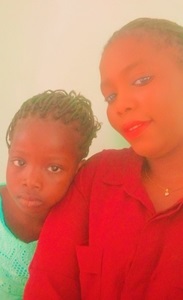 As a longtime educator, I have a clear view of how much and how deeply families invest in education with hopes of attaining economic and social mobility. At the same time, as someone who has benefitted from a tremendous amount of "insider" educational knowledge, born to a father with a medical degree and a mother who would go on to earn her doctorate, I am aware at how often educational credentials alone do not result in a family's shift in status. In my role as Executive Director of AAERO, I have decided to institutionalize the educational support structure that I have been building informally for years. Pictured above is a mother and daughter who embody two generations of education I have supported in one family in Senegal, West Africa. The Black Education Diaspora (BED) Fund is now raising funds to support the education that Black women around the globe work so hard to provide.
Transnational Family Legacies
On July 23, 2022, my grandmother turned 101 years old. Having taken over the organization my mother founded, which was named for the grandmother whose name I share, I have been thinking a lot about family legacies. My work with women's groups that are growing food to feed communities and selling food to educate their children inspires the organization's turn to a transnational education focus. Participating in the Black women's food sovereignty project, supported by a 2021-2022 Centennial Fellowship, during this period when I recently have begun leading AAERO reminds me of the rich family legacy that I can leverage in the organization's transnational solidarity work. As my fellowship term comes to an end, I have committed AAERO to developing an educational program in Tanzania. About a year ago, Tanzanian project leader Judith Atamba named her granddaughter after me, in honor of the friendship we have been building over the past five years that we've known each other. I look forward to continuing to grow my extended family and developing an endowment for even more generations of Black girls around the world to pursue their educational goals.