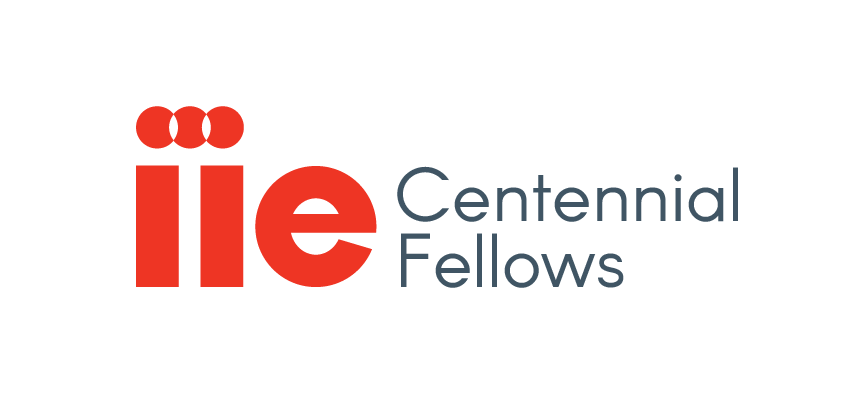 My Childhood and Fulbright Experiences Allowed Me to Be the Researcher I Am Today
Dr. Jean Olivier Twahirwa Rwema, 2021-2022 IIE Centennial Fellow
As far back as I can remember, I wanted to pursue a medical career. The inspiration came from my mother who was a nurse. She used to own a small clinic, and I spent a lot of time there as a child. During the 1994 genocide, we took refuge in Byumba, in the north of Rwanda not far from the Ugandan border. Among hundreds of people who were in the same refugee camp, she was the only one to find a job because of her clinical skills. She worked in a nearby hospital treating war casualties. With this job, we were able to live decently considering the circumstances. My interest in medicine, a career that had conferred us with a relative stability during a difficult period, became even bigger. Graduating from medical school in 2013 is still one of the greatest joys of my life.
After my graduation, I worked as a general practitioner and enjoyed clinical duties as a physician. I worked in a hospital that is unique in Rwanda because even though it is in the capital, Kigali, its catchment area includes a substantial rural region. This dynamic results in a diverse patient pool, so in the same day, I could treat urban and rural patients, wealthy and extremely disadvantaged patients who couldn't afford medication and whose diseases could be mainly attributed to social and structural determinants of health related to their low socio-economic status. I soon realized that in a country like mine, where one doctor serves almost 10,000 people on average, strong public health infrastructure is needed to improve population-level health outcomes, and that concurrently, specific services are needed to address the most marginalized in society.
To gain public health experience, I joined the Rwanda Ministry of Health, where for two years, I oversaw the national Prevention of Mother to Child Transmission of HIV (PMTCT) program. From this job, I had the opportunity to gain experience in HIV prevention and treatment program design, monitoring and evaluation at a national scale. Moreover, I realized that despite the successes of the Rwandan health sector, fundamental challenges still exist with unmet needs in research focusing on medical and public health fields. Thus, I successfully applied for a Fulbright Scholarship to allow me to pursue a master's program in public health (MPH) to learn the necessary research skills to be able to conduct methodologically sound studies for my country and more broadly in low- and middle-income countries.
During my Fulbright experience at Johns Hopkins Bloomberg School of Public Health (JHSPH), I joined the Key Populations program in the Center of Public Health and Human rights (CPHHR) at JHSPH. Key populations generally include female sex workers (FSW), men who have sex with men (MSM), transgender women (TGW) and people who inject drugs (PWID). Globally, members of key populations groups are at higher risk of HIV, other Sexually Transmitted Infections, viral hepatitis, and other adverse health outcomes compared to other adults. 1-4 However, these groups have been overlooked in research and programming across sub-Saharan Africa due to several reasons, including stigma and discrimination. To address these unmet needs, the Key Populations program at JHSPH was implementing numerous research projects across Africa. Through my work in this center, I was able to work on various projects in West and Central Africa. Notably, I was able to collaborate with different institutions in Rwanda including the National HIV program, Projet San Francisco, Health Development Initiative, and different organizations on key populations' research in Rwanda. Over the last 5 years, we have produced many publications to informing the national strategy for different key populations in Rwanda. 5-8
My IIE centennial project aims to inspire national efforts to address the needs of PWID in Rwanda, a group that has been overlooked in health programming so far. My inspiration for this work comes for the fact that it allows me to contribute to the improvement of the lives of individuals who are the most marginalized in our society. It is my strong belief that a society has to care for its most vulnerable members. And I will always be grateful for my Fulbright experience that made this opportunity possible.
References
Baral S, Sifakis F, Cleghorn F, Beyrer C. Elevated risk for HIV infection among men who have sex with men in low- and middle-income countries 2000-2006: a systematic review. PLoS Med. 2007;4(12):e339.
Baral S, Beyrer C, Muessig K, et al. Burden of HIV among female sex workers in low-income and middle-income countries: A systematic review and meta-analysis. The Lancet Infectious Diseases. 2012;12(7):538-549.
Mathers BM, Degenhardt L, Phillips B, et al. Global epidemiology of injecting drug use and HIV among people who inject drugs: a systematic review. The Lancet. 2008;372(9651):1733-1745.
Baral SD, Poteat T, Strömdahl S, Wirtz AL, Guadamuz TE, Beyrer C. Worldwide burden of HIV in transgender women: a systematic review and meta-analysis. The Lancet Infectious Diseases. 2013;13(3):214-222.
Twahirwa Rwema JO, Lyons CE, Herbst S, et al. HIV infection and engagement in HIV care cascade among men who have sex with men and transgender women in Kigali, Rwanda: a cross‐sectional study. Journal of the International AIDS Society. 2020;23(S6).
Twahirwa Rwema JO, Herbst S, Hamill MM, et al. Cross-sectional assessment of determinants of STIs among men who have sex with men and transgender women in Kigali, Rwanda. Sexually Transmitted Infections. 2021:sextrans-2020-054753.
Twahirwa Rwema JO, Nizeyimana V, Prata NM, et al. Injection drug use practices and HIV infection among people who inject drugs in Kigali, Rwanda: a cross-sectional study. Harm Reduction Journal. 2021;18(1).
Okonkwo N, Rwema JOT, Lyons C, et al. The Relationship Between Sexual Behavior Stigma and Depression Among Men Who have Sex with Men and Transgender Women in Kigali, Rwanda: a Cross-sectional Study. International Journal of Mental Health and Addiction. 2021.