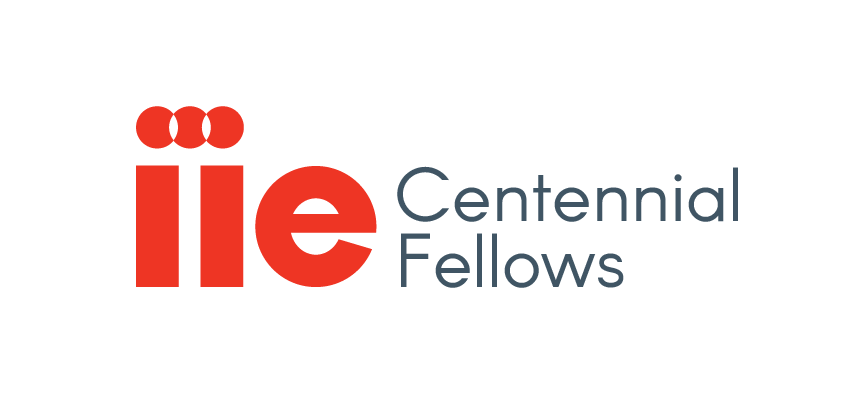 Current Fellows
2022 – 2023 IIE Centennial Fellows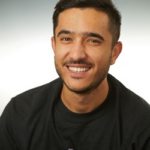 Lutfullo Tageov
Rodman Rockefeller Centennial Fellow
From Displacement to Socio-Economic Stability: Afghan Refugees in Tajikistan
Fulbright Foreign Student, 2019 – 2020
There are two words that best describe my professional life: Education and Technology. I pursued a master's degree at Syracuse University in Instructional Design and Development and worked for Hyland Company as Instructional Designer in Ohio. After gaining theoretical and practical knowledge in the USA, I returned to my home country, Tajikistan, and formed the first Instructional design company – Smarthub.tj. Today, we provide educational solutions and the first e-learning management system to businesses and individuals in Tajikistan.
The project is about enabling Afghan refugees to develop in-demand skills by creating and taking online courses and undergo college preparatory training programs to improve their socio-economic life and higher education attainment in Tajikistan. The implementation plan and strategies are unique and based on a thorough analysis of the target population. First, ten Afghan refugees will be hired as interns and undergo on-the-job training to develop online course creation competencies and design and develop four hybrid courses on digital design, copywriting, motion design, and social media marketing. Then, college preparatory training programs will be organized for at least 100 Afghan refugees with follow-up activities to facilitate them with application processes.
I am looking most forward to:
Training and equipping ten Afghan refugees with in-demand skills and enable them to design and develop online courses for the rest of the Afghan refugees.
Training at least 100 Afghan refugees with fundamental skills to apply for colleges and higher education.
Designing and developing four online courses on digital design, motion design, copywriting, and social media marketing in Persian.
And finally, witnessing Afghan refugees getting accepted to higher education or applying their gained knowledge to generate income.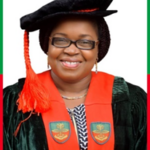 Caroline Emeka-Ogbonna
Rodman Rockefeller Centennial Fellow
Bridging Center for Higher Education in Internally Displaced Persons' Camp in Kaduna State Nigeria
Fulbright Visiting Scholar, 2020 – 2021
Dr. Caroline Obiageli Emeka-Ogbonna is a Senior Lecturer in Department of Languages and the Director, Centre for Critical Thinking, Teaching and Learning (CCTTL) in Nigerian Defence Academy, Kaduna – Nigeria. She has a BA in Dramatic Arts (UNN Nig), MA in English Literature (ABU Nig), MSc in Educational Research (UoE UK) and PhD in Critical and Entertainment Education (UoE UK). Her scholarly interests are focused on the philosophies of Critical Theory with her academic works spanning areas of Critical Thinking, Critical Emancipatory Education, Entertainment Education for Social and Behaviour Change, Critical Approaches to Gender Studies, and Critical Security Studies. She has made scholarly contributions in these areas in both national and international journals and books and has served as Guest Lecturer to various military and non-military institutions. Dr Caroline is an Associate Fellow of UK Higher Education Academy and a Fulbright Visiting Scholar to Kent State University Ohio in 2021.
Her project is to establish a bridging center for higher education in an Internally Displaced Persons' (IDP) Camp in Kaduna State Nigeria. It aims to increase the equitable access to higher education for the teeming youths who are at the IDP camps due to various security and natural challenges ravaging Kaduna State and Nigeria. The bridging center would be a hybrid platform that seeks to bridge the gap between established higher education institutions and the displaced persons whose conditions of life would ordinarily not allow enrollment into such institutions. In this way, the center facilitates for displaced persons, the opportunities for life actualization and productive contribution to the growth and development of Nigeria.
I am most looking forward to the Bridging Center's provision of equitable access and needs focused higher education for the IDPs through:
Provision of physical facilities that can enable the displaced persons participate in online higher education programs.
Serving as a bridge between the displaced population and higher education institutions who could possibly offer free or subsidized tuitions and certificates.
Provision of tutorials and enrichment support that would offer the displaced persons highly needed life transformation and intellectual empowerment.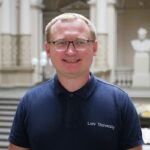 Nazarii Stetsyk
IIE Centennial Fellow
Invisible University for Ukraine: Human Rights and Rule of Law Section
Fulbright Visiting Scholar, 2020 – 2021
Nazarii Stetsyk is an Associate Professor of Law at Lviv National University (Ukraine) specializing in legal theory, rule of law, and human rights. He uses his professional knowledge for improving the functioning of the judiciary in Ukraine, providing expertise for international organizations (USAID, CoE, OSCE) and domestic authorities. In 2021, he implemented the Fulbright Research and Development Program at the University of Notre Dame School of Law (USA) where he explored U.S. Supreme Court case law on issues of ensuring its stability and development. After the Russian invasion of Ukraine in February 2022, he co-organized the project for displaced Ukrainian students "Invisible University for Ukraine" under the leadership of the Central European University (Budapest, Vienna).
His project consists of organizing and conducting educational activities for displaced Ukrainian students. Invited prominent foreign and Ukrainian professors will deliver remote lectures in a dialogue mode on current developments, trends, and challenges to human rights and rule of law globally and locally. Under the supervision of experienced instructors, Ukrainian students will also carry out research projects related to the post-war reconstruction of Ukraine and present them at an award competition. These educational and research activities will allow not only fill the gaps in the education of displaced Ukrainian students, but also confirm valuable international support for Ukraine in this dramatic time and further faith in its success and sustainable development.
I am looking most forward to inspiring Ukrainian students through supportive foreign experts with faith in their capabilities and potential to rebuild and improve Ukraine in the field of justice and human rights. In the nearby future, Ukrainian graduates will return to Ukraine with a new and fresh vision of its development and will have both a strong desire and highly qualified expertise to strengthen Ukraine in accordance with the values of democracy, human rights, and rule of law.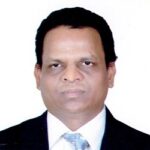 Dev Datta Joshi
IIE Centennial Fellow
Overcoming the Barriers That Refugees and Internally Displaced People with Disabilities Face in Accessing Higher Education in Nepal
Hubert H. Humphrey Fellowship, 2018 – 2019
Through advocacy about inclusion and voting and lawsuits in disability rights, Dev Datta Joshi works to empower Nepal's population of over 600,000 persons with disabilities, especially in rural areas.
He brings over 20 years' rich work experience in advancing disability rights in Nepal. As the Founder and Executive Director of Equip for Equality Nepal (EEN), he leads a dynamic team responsible for the development, implementation, and replication of innovative projects such as "Ensure Voting Rights of Persons with Disabilities" to promote the human rights of disabled people in Nepal.
Dev Datta Joshi has demonstrated singular determination in obtaining five post-secondary degrees, including two post-graduate degrees, one of which is an LLM from an internationally respected law and disability rights program at the National University of Ireland (Galway), at the Centre for Disability Law and Policy. He has won several international awards. Dev was awarded the Open Society Foundations Fellowship at the Institute for Research and Development on Inclusion and Society at York University in Toronto in 2015. In 2018-2019, during his Humphrey Fellowship, he was interested in studying the Americans with Disabilities Act, legal representation of people with disabilities, and the relationship between disability rights and international human rights.
His project "Overcoming the Barriers That Refugee and Internally Displaced People with Disabilities Face in Accessing Higher Education in Nepal" will:
Conduct intensive policy level discussions and workshops with education policymakers, Federal Parliament, Ministry of Home Affairs officials, University Deans, University Grant Commission officials to enthuse a human rights-based approach to refugees with disabilities in all spheres of public life.
Engage organizations of persons with disabilities and other community groups to collaboratively advocate for the right to quality inclusive higher education of refugee and displaced people with disabilities, especially Rohingya refugee girls/women with disabilities.
Engage key government line agencies to ensure refugee and disability sensitive accessible higher education system, build networks, and provide ongoing training to disability rights advocates and broader civil society.
With the project, Dev is looking most forward to:
Involving education policymakers and university deans in advocacy and policy dialogue on issues related to refugee equality and empowerment, especially disability-inclusive education to bring the initiative to the next level.
Educating and convincing representatives from Disabled Peoples' Organizations, university staff, local governments, policymakers, human rights defenders and police officers with insights and skills on how to increase access, ensure equity, provide pathways, and address needs related to higher education attainment for refugee and displaced populations.
Enhancing policymakers' knowledge of disabled refugee and displaced persons' educational rights as enshrined in Nepal's Constitution and international human rights instruments.
Minimizing stereotypes prevalent in Nepalese communities about disabled refugees' capabilities that prevent them from exercising their right to higher education.