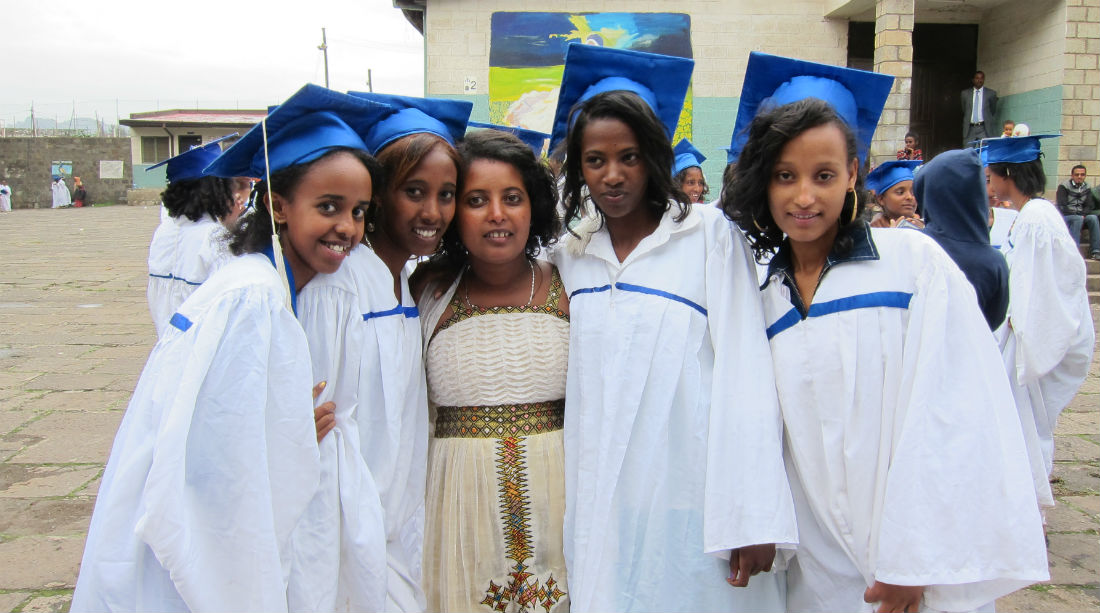 IIE Addis Ababa
Working closely with businesses, governments, and non-governmental organizations in the region, IIE Sub-Saharan Africa has a strong set of programs in leadership development especially focused on women and girls as well as programs in higher education and scholarship administration.
---
What role does Addis Ababa play?
In 2008, IIE established an office in Addis Ababa, Ethiopia where we implement a strong set of programs in leadership development, organizational effectiveness, and higher education scholarship administration. IIE's presence in Sub-Saharan Africa has spanned over 30 years. From 1979-2001, the USAID-funded South Africa Education Program opened the doors for black South Africans to obtain the knowledge, skills and professional credentials required to succeed in a post-apartheid government.
What programs are managed by this office?
ACE for Women's Leadership
Ethiopian Women's Leadership Program (EWLP)
Higher Education Readiness (HER)
Leadership Development for Mobilizing Reproductive Health Program (LDM)
Maternal Health Young Champions Program
New York University Abu Dhabi
What services are available at this office?
Leadership Development
Higher Education Services
High-Quality Study Tours
Facilitation of Large and Small Scale Meetings
---