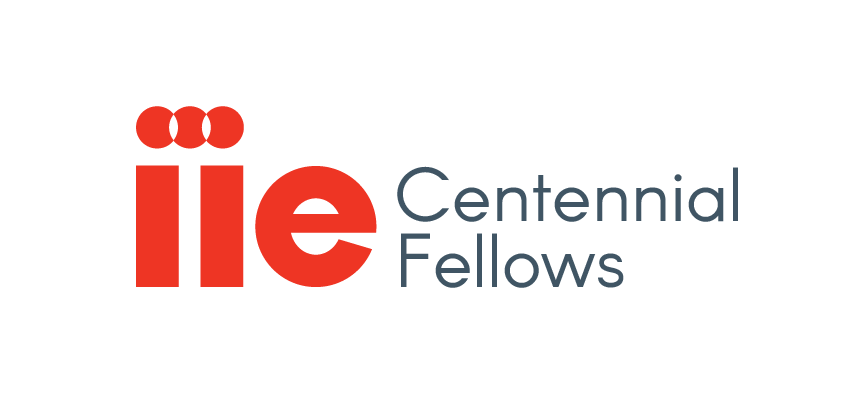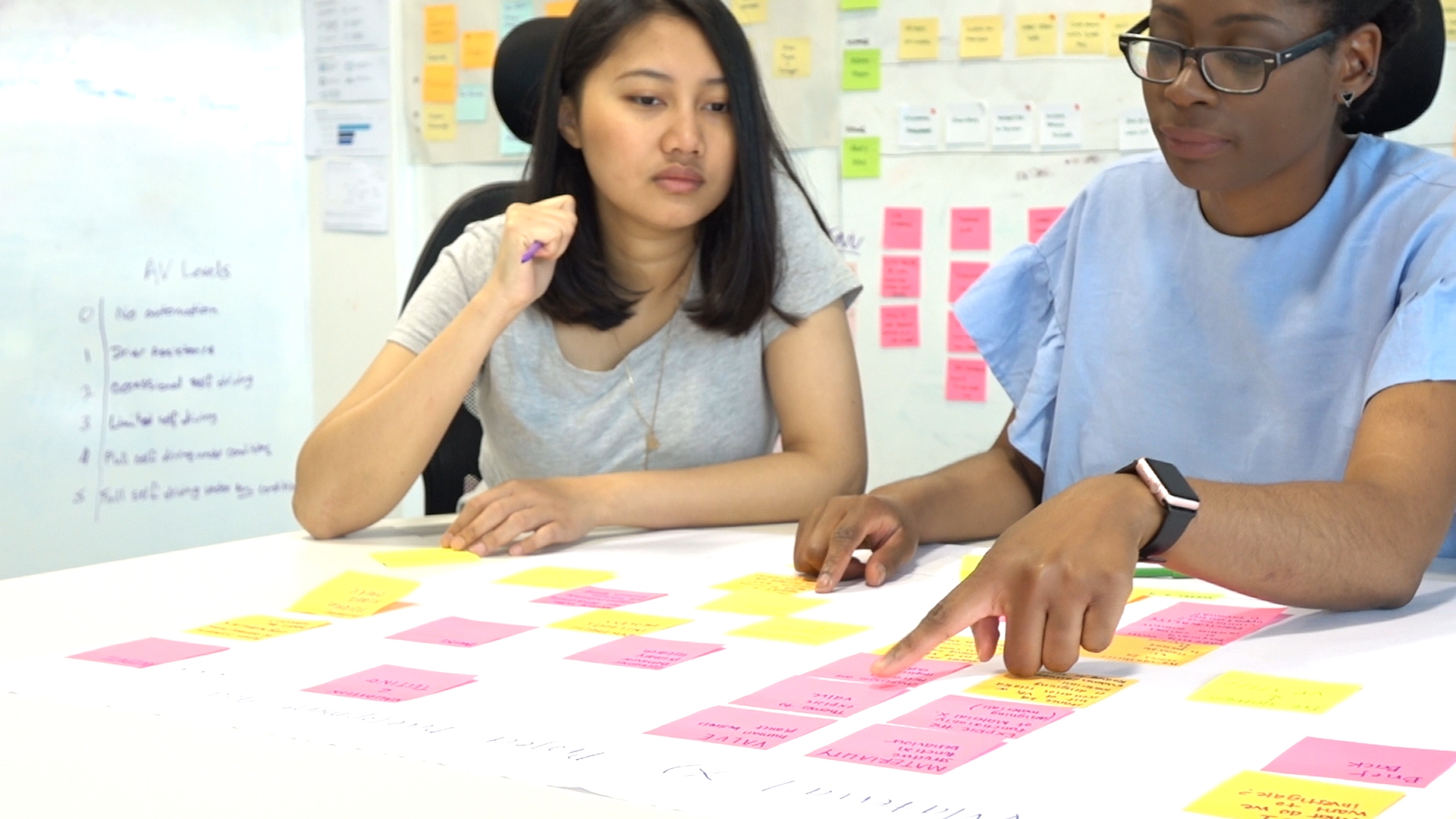 New Year: Closing the Opportunity Gap between BIPOC-led startups and Venture Capital Funding
Anthonia Carter, IIE Centennial Fellow 2020, Founder of EGK Starters, and PhD candidate at Cornell University
My dream is to live in a world where there are more multi-million dollar or billion-dollar "unicorn" businesses founded by Black and brown entrepreneurs. Sadly, this is not the reality of the world we live in today. The global COVID-19 crisis has affected every business, but it has exacerbated underlying challenges that Black, Indigenous, and people of color (BIPOC) owned startups face in obtaining rapid growth and sustainability. New infrastructures and policies must be created to support BIPOC communities and prevent the erasure of Black and brown businesses in the United States.
A step forward towards the dream
My name is Anthonia Carter. I am the founder of EGK Starters and a PhD student in Information Science at Cornell University. I am a creative misfit ––a mathematician, artist, scholar, designer, researcher, and community builder. I have had several multicultural and multidisciplinary experiences that have shaped my worldviews and inform how I connect and engage with others who have diverse backgrounds and experiences from myself.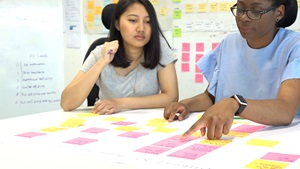 I explore research opportunities at the intersection of machine learning, economic development, and critical design theory to shape better futures centered around the perspectives of historically marginalized voices. I investigate the ethical and societal implications of online recommenders underlying ranking systems. In a world full of information and endless choices, rankings play an important part in showcasing a diversity of ideas, knowledge, and products that suit a user's needs. These systems help us filter vast amounts of information. Still, since we, humans, struggle with cognitive overload, top-ranked items (including items most familiar or accessible to us) receive the most attention, introducing position bias. My doctoral research aims to address position bias in ranking systems by proposing interventions that reallocate exposure amongst diverse content within the context of online investment platforms, for example, crowdfunding sites.
I am honored to be selected as one of the four members of the 2020-21 IIE Centennial Fellows cohort, providing me the opportunity to work towards closing the opportunity gap between BIPOC-led startups and angel/Venture Capital (VC) investments. Generally, angel and VC investors invest money in startup companies in exchange for equity or ownership. My mission is to provide transformative learning and mentoring experiences to early-stage BIPOC startup founders so they can be better positioned to raise capital. Additionally, I am actively connecting with investors to discover more ways to fund more BIPOC-led startups.
Cultivating early-stage, Birmingham, Alabama-based, BIPOC-led startups
During my Fulbright year in the United Kingdom at Northumbria University, I was a co-researcher on the Get Ready to Innovate (GRTI) project. GRTI was developed by Northumbria Design faculty and focuses on employing design thinking to enhance strategic innovation readiness for small and medium enterprises (SMEs). GRTI is a series of individualized, design-led, action-focused workshops. In the first session, the triage, I captured the business basics of each company. Some of the questions I asked UK-based SMEs were: What is your product or service? Who are your customers? How does your business generate revenue? What are your ambitions for the company: when you started versus now? Using this data, I was able to identify key areas for exploration through subsequent Design sprint activities. In the Design sprints, I used a range of innovation tools to help business owners focus their knowledge, resources, and skills to solve the challenge. I enjoyed witnessing these business owners gain the confidence to pursue innovation opportunities. Upon returning to the US, I had a strong desire to bring this impactful work back to my hometown of Birmingham, Alabama.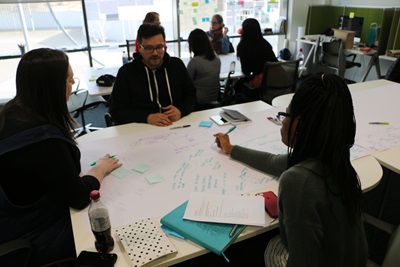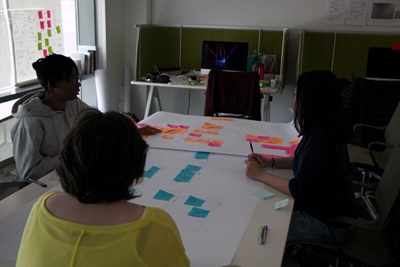 Through EGK Starters, I am using the GRTI framework as a starting point in assisting early-stage, BIPOC-led startups in Birmingham, Alabama, to produce new ways of creating value that leads to high-growth and scalability. My job is to challenge the BIPOC founders to position their businesses to meet a global need and work with them to outline steps to sustainably grow from a local customer base to a national or international audience. Following the GRTI sessions, I aim to connect founders with entrepreneurs and investors leading change in their industries for mentorship. Additionally, founders will develop a communication plan for their businesses in preparation for the Closing Demo Day. The Closing Demo Day will be an experiential learning opportunity for BIPOC-led startup founders to improve their pitching skills, with the potential to earn seed funding (first round funding), through a BIPOC startup grant, for their venture.
Addressing VC's diversity issue through strategic initiatives
BIPOC-led companies tend to face underlying issues that make it difficult to operate and scale opportunely or operate and scale under favorable circumstances. In the VC industry, less than 1 percent of investments go to Black-owned startups even though Blacks make up about 13 percent of the US population. The economic differences between racial and ethnic owned business groups result from inequities that have persisted across generations and have been further impacted by COVID-19. Tackling the VC industry's systemic lack of diversity is a monumental challenge to be solved by implementing new strategies to fund BIPOC-led startups.
The recent racial injustice and social turmoil in the wake of the pandemic have caused many VC firms to voice their support for the Black-owned startup community. However, lasting change in the industry will require strategic initiatives to increase funding support for BIPOC founders. In the upcoming months, I will conduct a series of workshops and interviews to understand the current VC landscape to recommend data-driven courses of action that may guide future initiatives in allotting angel and VC funding to early-stage BIPOC-led startups.
Looking Ahead
EGK Starters will be held remotely over six months with Birmingham-based startup founders and US-based investors. My short-term goal for the project is to connect with a large network of Birmingham organizations and angel/VC investors to help promote my project and mentor BIPOC founders. In the mid-term, I plan to raise a round of funds for the BIPOC startup grant. By the end of the year, I aim to make headway in tackling the VC industry's systemic lack of diversity by identifying design-led and data-driven approaches to increase access to opportunities, funds, and wealth for BIPOC startup founders.