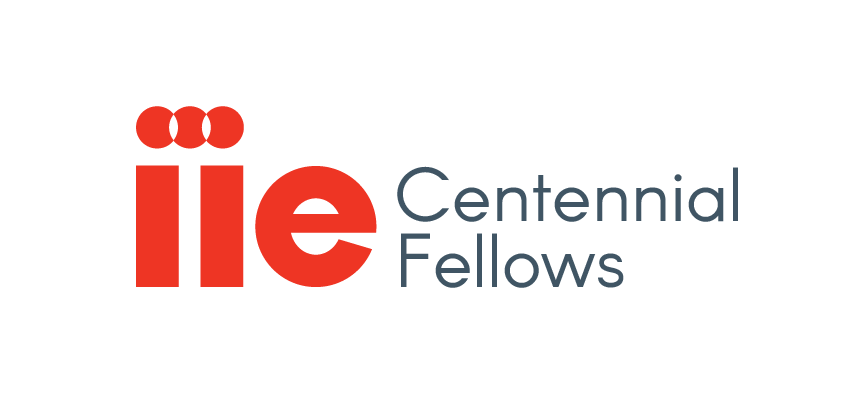 New Year: New Hope for Increasing Public Health Resilience in Haiti
By: Jean Max Charles, IIE Rodman Rockefeller Centennial Fellow 2020
I am Jean Max, recently graduated with a PhD in sociology from Florida International University. I was born and raised in Haiti and conducted my dissertation fieldwork there in 2018. I returned to the country as a U.S. Fulbright Scholar from November 2019 to March 2020 when COVID-19 forced me to return to the U.S. My dissertation analyzes the role of NGOs in the post disaster response in Haiti and whether resilience was built into their projects. An important observation that I made during my research in Haiti is that the public health system is extremely vulnerable. Drawing on this observation, I decided to analyze how aid must be delivered to increase resilience of the health care system during the COVID-19 pandemic in order to be able withstand possible future events. I chose to investigate the place of NGOs in this process due to the extraordinary role that they have been playing in almost every aspect of the functioning of the country.
Faith or resilience?
On January 12, 2020, I attended a ceremony at Mahalaleel Christian Church in Delmas, Port-au-Prince to commemorate the 10th anniversary of the destructive earthquake that leveled most of the capital infrastructure. For the hundreds of survivors at the Mahalaleel church, the anniversary was seen with mixed feelings: it was a day that evoked everlasting pain, deep suffering, and profound confusion, but also a day that whispered the omnipotence of God, the strength of a people, and that transformed the lives of many.
At 4:53 pm, the exact time the earthquake struck in 2010, all the people gathered in the churchyard to release colorful balloons as a symbolic way to express joy and hope for millions of people who survived this horrible day and hundreds of whom witnessed their church structure severely damaged by the quake. Indeed, the Mahalaleel church was among many buildings in Delmas that collapsed because of the earthquake. The church now is completely rebuilt.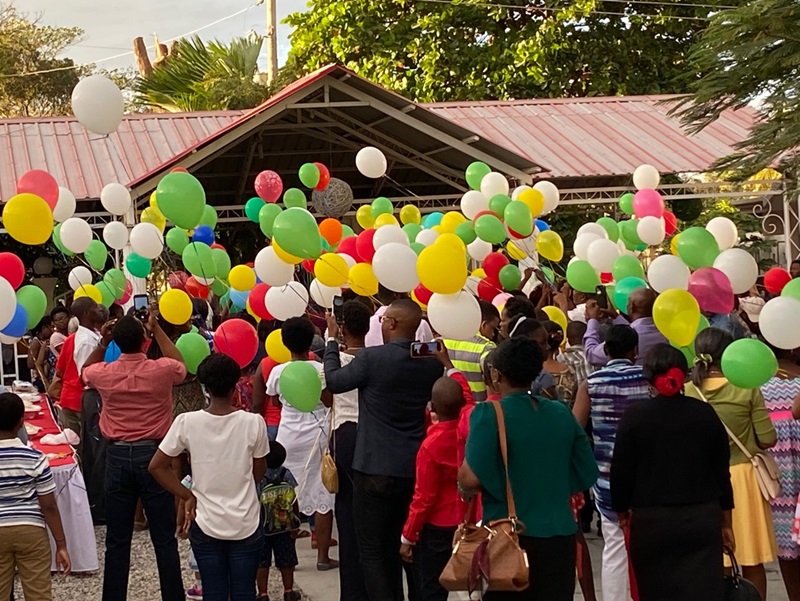 What I witnessed on that day is neither pain nor sorrow nor joy or hope, but a community who deeply relies on their faith in difficult times, who came back to praise their Lord for surviving a calamity. This is the case of Guerline Charles, (we share the same last name but have no relationship) an amazing young lady that I had the privilege to interview on January 12, 2020, at Mahalalel church.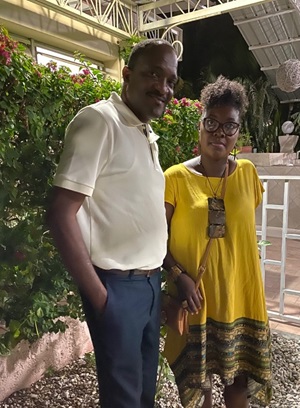 Photo with Guerline Charles, January 12, 2020
Guerline was a language student. She was in a classroom when the earthquake struck. The school building completely collapsed. Guerline had to fight the hardest battle in her life under the rubble, moving cement blocks and body parts of the other dead students to climb out. During the process, she lost her left arm. Guerline's story is also the story of thousands of survivors who were trapped under the rubble. But more importantly, her story questions the way the people of Haiti have built homes and other structures, their relationship with the environment, and reflects on the need to build in resilience into their way of life. And the best way to build resilience is to break with habits and practices that make people vulnerable in the first place, especially in the case of public health.
Resilience begins with prevention
My project is entitled Non-Governmental Organizations (NGOs) in Haiti: Towards a New Perspective for Reducing Vulnerability and Increasing Public Health System Resilience Amid COVID-19. The project aims to examine the policies, practices, and habits that can help in reducing public health vulnerabilities and increase resilience in Haiti in times of pandemic, especially during COVID-19. Some people argue that there is a need to rebuild the public health infrastructure in Haiti in order to build in resilience. Indeed, many hospitals and health care centers are located in vulnerable areas. In an interview with Dr. Paulimé Sadrack, a public health specialist in Haiti, Dr. Sadrack explained that the hospital in the city of Les Cayes, the largest public health center for the in the Southern part of country, is located in a flood zone. When there is a flood, the hospital is among the first buildings flooded, which deeply obstructs the hospital's capacity to function.

Interview with Dr. Paulimé Sadrack
For me, building resilience in public health care begins with prevention. This is why during this time of pandemic and with the help of the Institute of International Education (IIE), I have decided to investigate ways through which aid can be delivered to increase public health resilience in Haiti. Part of this effort is the creation of The Resilience Project. Through this new project, I will train students in impoverished communities in Haiti on practicing good hygiene to fight against COVID-19 and other infectious diseases. From one school to another, one community to another we are on the right path towards building a more resilient public health system in Haiti and fighting against COVID-19, our common enemy.