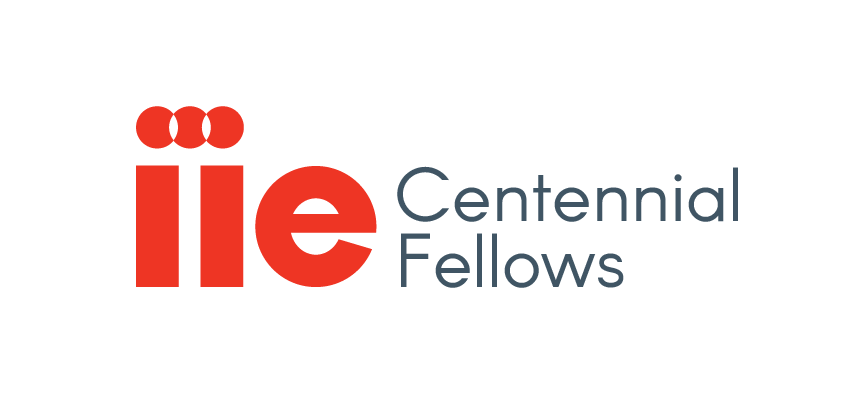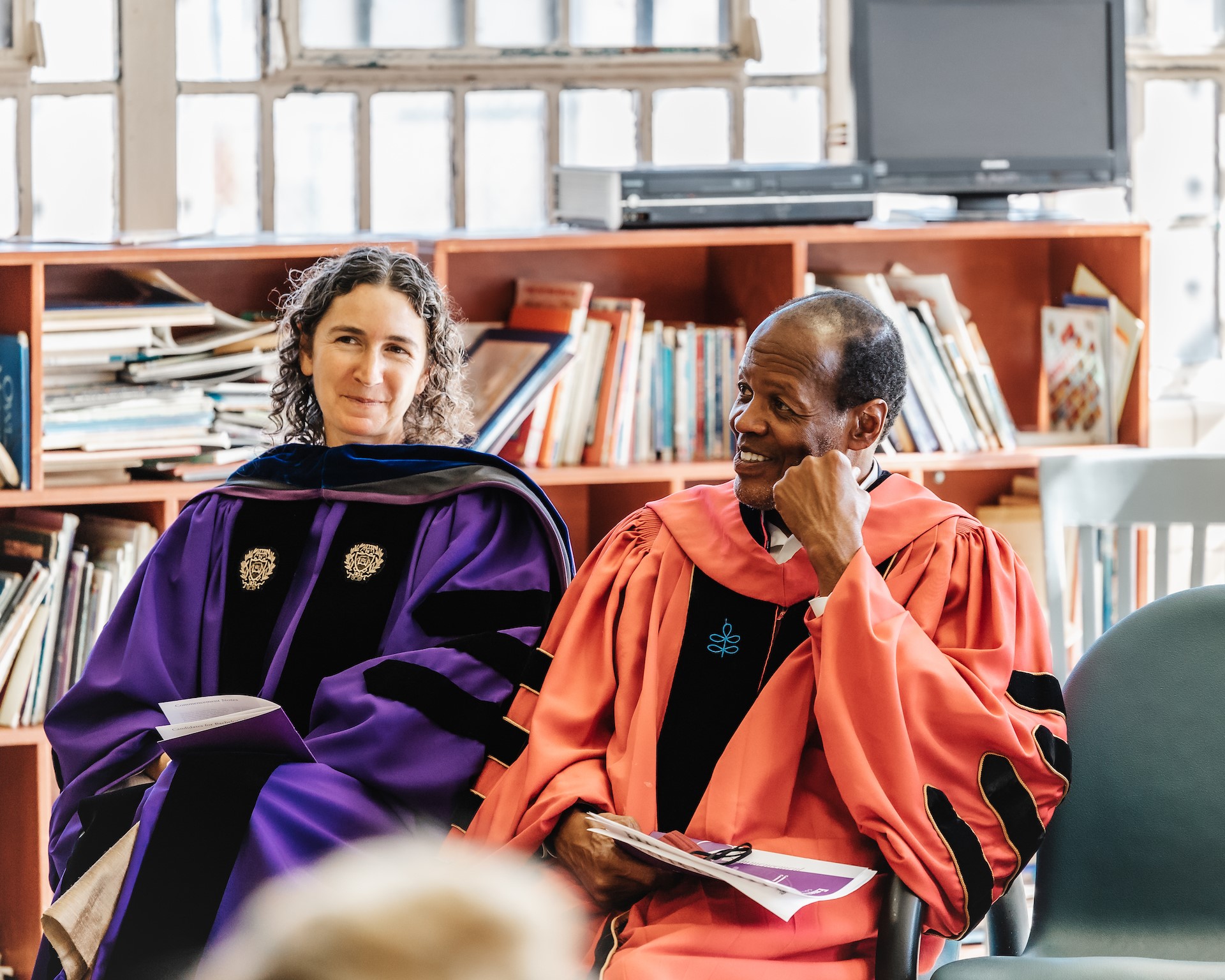 From Incarcerated Person to College Graduate: The Emerson Prison Initiative's First Graduation
By Mneesha Gellman, 2021 – 2022 IIE Centennial Fellow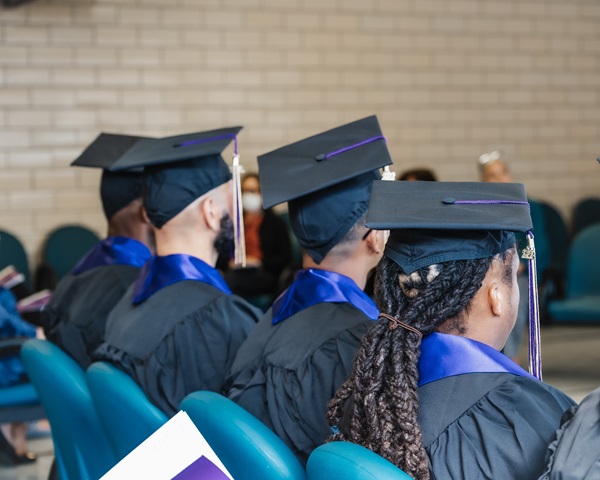 Graduates at the Emerson Prison Initiative's first graduation ceremony, courtesy of the Massachusetts Department of Corrections
D. told me at his admissions interview in 2017 that if we accepted him into the program, he would make us proud and represent the program well. That day has come. The Emerson Prison Initiative's first Bachelor of Arts graduation at the Massachusetts Correctional Institution at Concord (MCI Concord) took place on September 27th, 2022. Emerson College conferred the degrees with as much pomp and circumstance as we were allowed – live drummers from Grooversity, all the College's top brass in attendance, and Lee Pelton, past President of Emerson College, as our commencement speaker.
Arriving at this day was a long process. We admitted twenty students into Cohort 1 in 2017, and of those, ten students successfully completed, (or will complete in the next year), all of the requirements to receive Bachelor of Arts degrees in Media, Literature, and Culture from Emerson College. Students took 32 courses over five years, accumulating the requisite 128 credits, and nearly all of them achieved a degree of Latin honors, graduating Summa Cum Laude, Magna Cum Laude, or Cum Laude, indicating that their grade point averages ranged from 3.5 and higher.
EPI was the only program (that we know of) that maintained in-person college-in-prison instruction throughout the pandemic, showing up whenever the prison was not on "limited internal movement" (23.5 hours per day in cells) due to COVID. It is hard enough to make college in prison happen under normal conditions, without the extra complications of unpredictable COVID shutdowns and what that means for classroom contact hours. But students saw college as a lifeline to get them through that time, and we showed up. Because of their willingness to continue, they graduated nearly on time.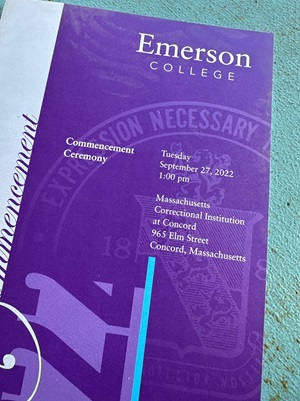 Emotions ran high as Emerson College faculty, administrators, and supporters gathered in the prison visiting room, with academics in regalia. The graduates looked the part in their mortarboard caps and black robes with bright purple EPI stoles.
Each of the students had a chance to speak to the audience, and they talked about their love for their fellow classmates through thick and thin, their growth as people, and their ability to understand the world in new ways from all the classes they took. Graduates acknowledged they not only persevered, but excelled in ways they never imagined possible; they spoke of how proud they were to have achieved something so momentous that was for so long outside the realm of possibility.
D. was not able to return to prison to walk with them. He had just been released. He got his diploma the following week, at a graduation reception at Emerson's Boston campus. EPI supporters came together, along with D. and other previously incarcerated students now finishing their degrees at Emerson's traditional campus.
When he took the microphone, he thanked us for giving him the chance, kissed his diploma, and said, "I need to show this to my mother." D. spoke about how EPI became his community, his world, and one that helped him transform into "a better son, father, friend, and person". EPI's new Reentry and College Outside Program (RECOUP) is supporting students like D. who are transitioning from prison to being returning citizens.
For D., things are working out. He was hired within weeks of release by a community organization to work with at-risk youth. He calls it his dream job. It pays a living wage and lets him contribute to interrupting cycles of violence that led to so many years of his life behind bars. This is part of EPI's vision of what redefining public safety can look like. Education. Opportunity. Transformation.