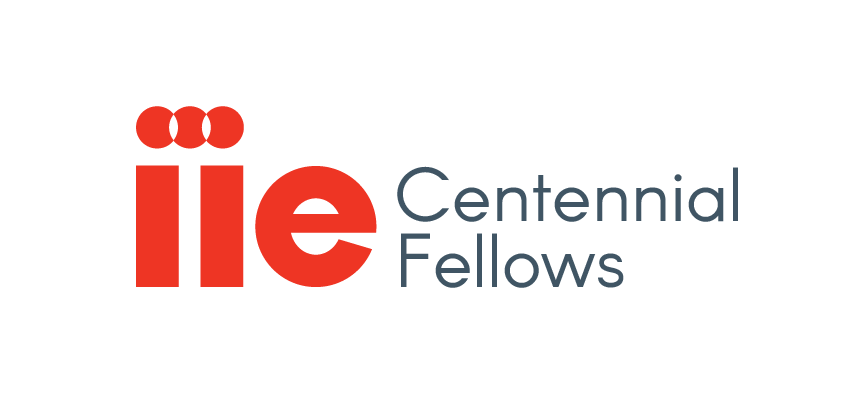 Supporting Ethnic Minorities in Nigeria's Kaduna State
July 5, 2023
CAROLINE OBIAGELI EMEKA-OGBONNA, PH.D., IIE CENTENNIAL FELLOW 2022 –2023
Dr. Emeka-Ogbonna Established a Short-Term Post-Secondary Training Program for Internally Displaced Persons
IIE selected Dr. Caroline Obiageli Emeka-Ogbonna as a 2022–2023 Centennial Fellow to conduct field research in the Kaduna State of Nigeria, where thousands of young people are internally displaced due to security challenges and natural disasters. Her goal is to build a center that equitably bridges higher education opportunities with young people in an internally displaced persons' (IDP) camp in the region. Dr. Emeka-Ogbonna is among four of fellows leading projects designed to support refugee and displaced groups, including those from Afghanistan, Nepal, and Ukraine.
Applications are open for Fulbright Program alumni to apply to receive $25,000 for projects designed to generate climate change solutions in the 2023–2024 year.
In 2015, thousands of people in the northern Nigerian state of Kaduna fled their ancestral villages for safety from bandit attacks—or groups of armed individuals who murder, kidnap, and raid communities in search of money, power, and access to dwindling natural resources. Many found relative safety in the Angwan Zawu Internally Displaced Persons' (IDP) Camp, located in the Gonin Gora community of Kaduna State; but they soon faced new challenges, ranging from struggling to obtain an adequate secondary education to grappling with ethnic-based marginalization. Today, the UNHCR reports that there are more than 3.1 million displaced Nigerian people within the country. And higher education among displaced people globally remains elusive, with just 6% of displaced university students gaining access to university.
I, however, believe strongly in the power of equity and justice as tools for creating a better and safer world for all. My belief is the driving force behind my IIE Centennial Fellowship project to build the Bridging Center in Gonin Gora. Through the Center, I aim to create knowledge for and empower youths to lead society and advocate for the inclusion of their people and communities in state affairs.
Minorities Face Compounding Disadvantages with No Safety Net
One of the main reasons why I sought to support IDPs through my project is because of the unique, compounding challenges they face over time. In my 6 months conducting field research, I have gained firsthand accounts from ethnic minorities such as Rumanan Gbagyi, Malmo, Shuwaka, Rumanan Hausa, Zankoro, Muya, and Ungwan Badole. The sobering reality: IDPs are struggling to survive within an already disadvantaged host community.
The Gbagyis, for example, are among the many minorities who have persistently protested marginalization in political and economic affairs, which are dominated by the larger Hausa and Fulani ethnicities within the state. In a meeting with the Sarki—or Chief of the Community —of Gonin Gora, I learned that the entire group has been relegated to only one government-owned school with only one tarred access road into the community. Even then, it took a community-led campaign to add classrooms to handle the growing student population. The Sarki also lamented the challenges Gbagyi children suffer in gaining admission into state and federally funded higher education institutions in the state.
In addition, the IDPs from this minority ethnic group receive no government support, which all but eliminates their chances to advance into higher education. I independently confirmed that this particular community of about 2,004 displaced people in the Angwan Zawu IDP Camp had not received any form of government intervention or support because the State Emergency Management Agency (SEMA) had not captured them in their relief distribution plan. Thankfully, that changed when I informed the agency of my project.
Since then, I have guided camp coordinators on the SEMA registration and documentation process. Now, SEMA recognizes the Gbagyi IDPs in Angwan Zawu Camp, making them eligible to receive state and national aid. To galvanize the government to better serve IDPs and the Gonin Gora community at large, I have approached the Kaduna State Community and Social Development Agency (KSCSDA) for potential collaborations. Camp coordinators have submitted an expression of intent to KSCSDA, and they have initiated an ongoing needs assessment to inform community project decisions.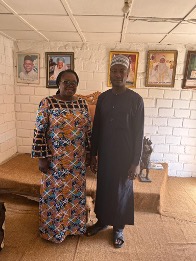 Project Update
The Bridging Center's youth empowerment program recently achieved its status as a short-term post-secondary program; currently 63 students are matriculating. The program features computer literacy, digital and artisanal skills courses as well as business development training and mentor-led internships for youths to prepare for modern business and entrepreneurship. With a duration of up to six months, the short-term hands-on training model enables students to immediately apply their learnings and progress toward financial independence. This entails one month of computer literacy, three months of combined digital and artisanal skills training, and two months of mentor-led internship and business development training. Small-scale measures like this offer the potential of a multiplier effect: educated youth may contribute to national development and the mitigation of security challenges at lower costs and in shorter periods. The students completed their digital literacy course and are undergoing assessments to be placed in appropriate skills training such as networking, web design, graphic/product design, and digital marketing. At the same time, they are being enrolled in such preferred artisanal skills as catering, tailoring, paint making, electrical/electronic technology, metal fabrication and POP ceiling technology. With the second phase of the program in sight, the aim is for the students to progress into the practical acquisition of digital and artisanal skills with which they can start considerations for business development.
I interviewed students to hear directly from them about the impact of the project so far and what it would mean for their future.
Dr. Caroline Obiageli Emeka-Ogbonna has served as a senior lecturer and the director of the Center for Critical Thinking, Teaching, and Learning at the Nigerian Defence Academy for more than twenty-five years. Dr. Emeka-Ogbonna is an Associate Fellow of the UK Higher Education Academy and was a 2020–2021 Fulbright Visiting Scholar to Kent State University in Ohio. She holds a doctorate in critical and entertainment education from the University of Exeter in England.
Named in honor of IIE's Centennial and association with the Fulbright Program, the IIE Centennial Fellowship seeks to help enhance Fulbright as a life-long experience and recognize alumni whose work embodies the program's underlining values of mutual understanding, leadership, global problem solving, and global impact.
---
---