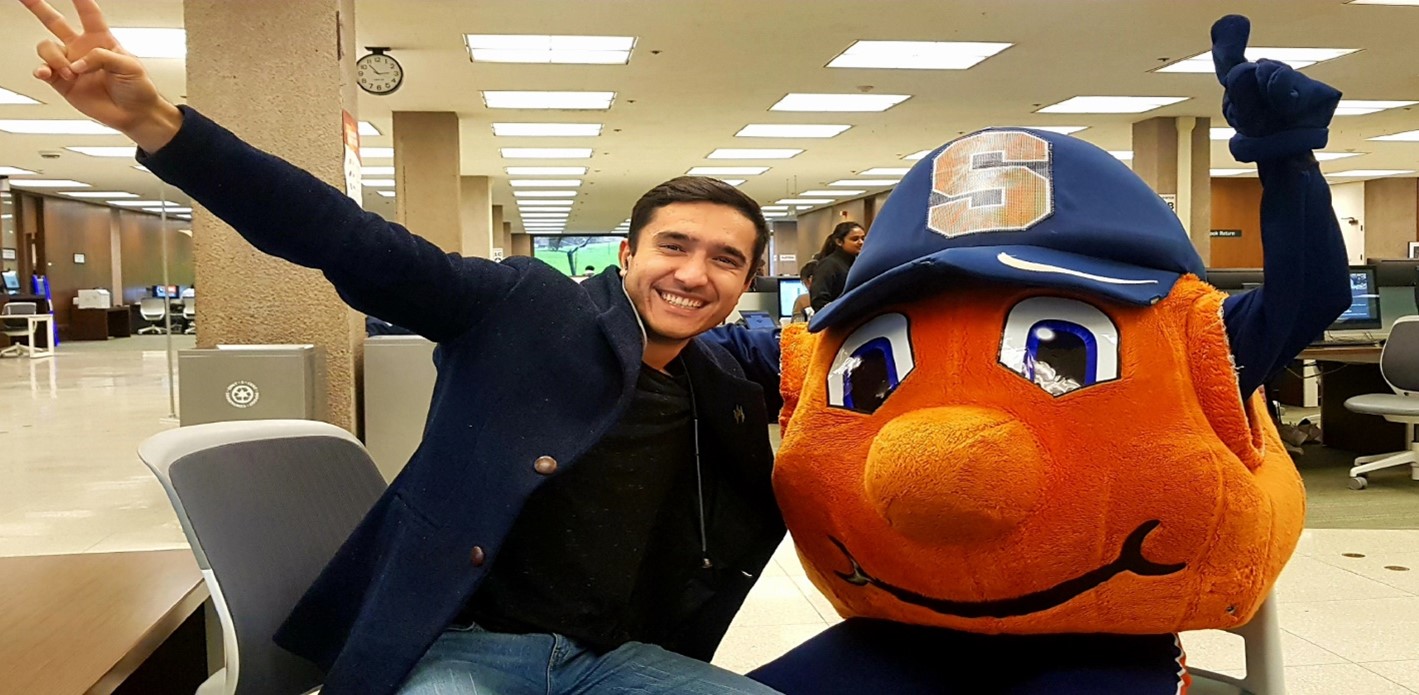 The IIE Centennial Fellow from Tajikistan
By Lutfullo Tagoev, Founder and CEO of Smarthub TJ, IIE Centennial Fellow 2022-2023
I am a social entrepreneur, who believes that innovation in education can bring a positive impact on the lives of vulnerable and low-income people. I pursued my bachelor's degree in the field of computer science and a master's in instructional design, development, and evaluation. In a word, I combined technology and education in my professional career path. It helped me to form the first e-learning company in the Tajikistan to digitalize the system of education and enable a wider audience to access quality education. For the past year, I have developed and delivered many in-demand courses to the community for free on subjects like journalism, project proposal writing, storytelling, etc. My goal is to start a movement of community educators and learners. Anybody who has knowledge and skill in some particular field can come to us to develop their courses and share them with the rest of the community. Today, I have 12 employees who support this movement. I have built the first e-learning platform in the country. Currently, there are more than 600 students of all ages that study online from anywhere and at any time they wish.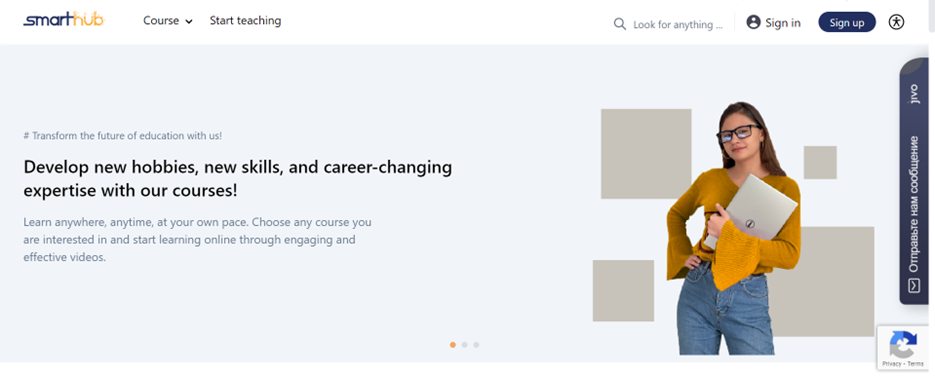 A New Challenge Is My Motivation
After the fall of the Afghan Government, many refugees fled their country to Tajikistan. Access to education and socio-economic stability are among the top concerns that they have while living in a new country. I was looking for ways to contribute to the life of these displaced people and the IIE Centennial Fellowship was like an angel program for me right on time coming from e-cloud. It was such an interesting feeling, knowing and believing that this program is meant for you and you are the fellow that they are looking for. My motivation to impact the life of Afghan refugees helped me to fully prepare for this fellowship and apply. As you are reading this blog, I am sure you know how the selection process ended up.
What I Plan to Do and Why?
My fellowship project plan is to provide internship opportunities to ten Afghan refugees , men and women, for three months in the company that I am currently running. During this time, they will gain theoretical and practical knowledge of designing and developing both online and hybrid courses. Then they will be paired with content experts in the field of copywriting, digital and motion design, SMM, English, and college readiness and create online courses and in-person training in the Dari language to educate the rest of the displaced population. The endpoint is to equip Afghan refugees with job-oriented skills to freelance or work to generate income and pre-academic knowledge to apply for the universities. For me, the success is having Afghan refugees enrolled in educational institutions or working to support themselves and their families with the help of this project.
This project means a lot to me. First of all, living in my community, you can easily notice that everybody goes to school, university, or work except not Afghan refugees. They want, dream, and try to be equal to the rest, but unfortunately, they need extra help and support. Several barriers put them in this position. For example, institutional barriers make access to education and work difficult for Afghan refugees. They need to navigate too much bureaucracy and documentation before getting accepted. Also, their financial instability stops them from receiving a quality education. Finally, their pre-academic knowledge is low, and often they don't know how to prepare and apply to colleges. They need an opportunity that lights up their days, gives them hope, and a new chance to forget the past and continue building their lives. This project provides at least ten Afghan refugees with internship opportunities to gain in-demand practical knowledge and skills. Afterward, they will be paired with experts and create hybrid courses to educate the rest of the target audience on college preparatory courses and freelancing skills. Being the manager of this project and source of support is a great feeling. At this moment, you realize that your knowledge and experience, not only matters to you, but changes the lives of others. Therefore, I am very dedicated and excited to give back and impact the life of these refugees and displaced people.

Let the great journey begin!
---
---