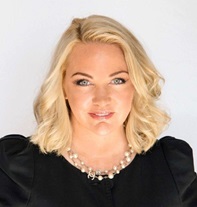 Amy Brandt
OPERATING EXECUTIVE DIRECTOR, SERENT CAPITAL
As an Operating Executive Director, Amy works closely with the portfolio company management teams as a hands-on resource providing oversight, guidance, and support.
Most recently, Amy was the president and chief executive officer of First American Docutech, providing an end-to-end integrated digital mortgage experience that enables lenders to accelerate the real estate closing process. In addition to her executive career, Amy currently serves on the boards of Sun to Water Technologies, InhabitIQ and the Institute of International Education.
Ms. Brandt has over 20 years of successful experience as an accomplished entrepreneur and senior executive. She is a multi-award winner, including HousingWire's Vanguard Award and Institute of International Education's Centennial Medal for her role in the IIE Scholar Rescue Fund.
She earned a Juris Doctorate from Arizona State University College of Law and a B.A. in Political Science from the University of Southern California.