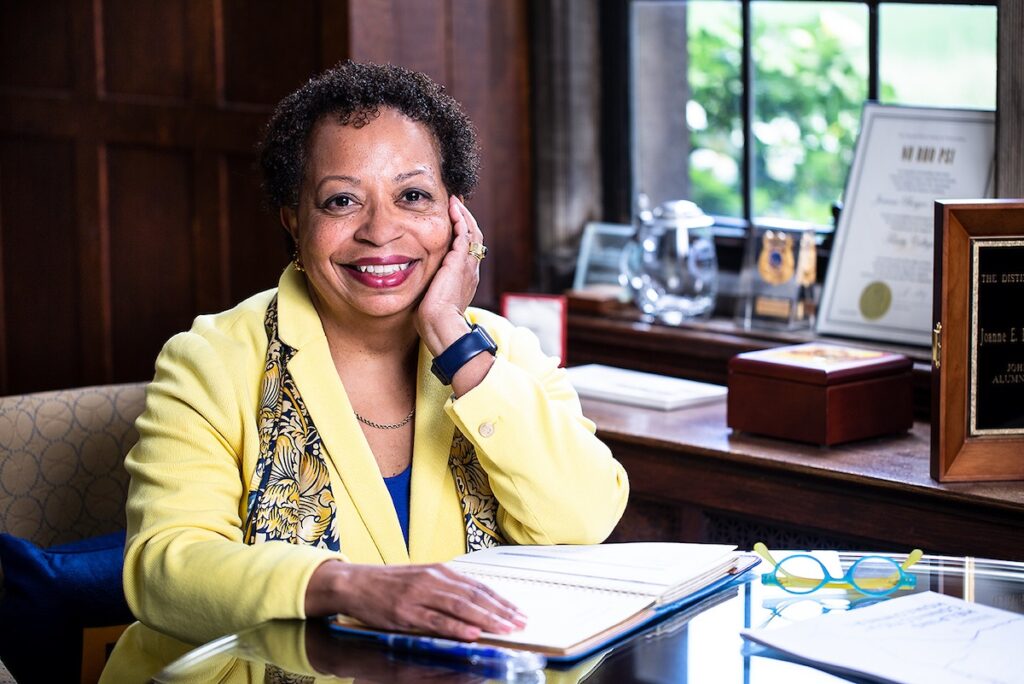 Joanne Berger-Sweeney
President of Trinity College
Joanne Berger-Sweeney became the 22nd president of Trinity College in July 2014. Since that time, she has overseen several major accomplishments, including the completion of a new strategic plan; expanding Trinity's footprint into downtown Hartford; and the introduction of a new, innovative liberal arts curriculum, as well as several student-centered initiatives. The college has experienced notable markers of financial success under her leadership.
Before coming to Trinity, Berger-Sweeney served as dean of the School of Arts and Sciences at Tufts University. She began her academic career as a member of the Wellesley College faculty.
Berger-Sweeney received her undergraduate degree in psychobiology from Wellesley College and her M.P.H. in environmental health sciences from the University of California, Berkeley, and a Ph.D. in neurotoxicology from the Johns Hopkins School of Public Health.
Berger-Sweeney has served on many board in the Hartford region and beyond, including Hartford's HealthCare, where she chairs the Governance Committee; the Connecticut Conference of Independent Colleges, for which she is the past chair; and the Hartford Consortium for Higher Education. She is a fellow of the American Academy of Arts and Sciences, the American Association for the Advancement of Science, and the International Behavioral Neuroscience Society (IBNS).