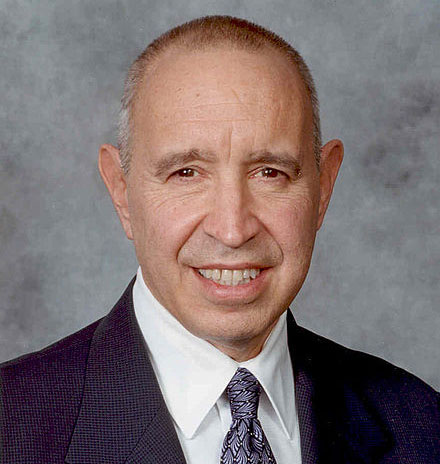 Thomas A. Russo
Former Executive Vice President and General Counsel, American International Group, Inc.
Thomas A. Russo served as executive vice president and general counsel, with responsibility for legal, compliance, regulatory affairs, and government affairs, at American International Group, Inc. from February 2010 to November 2016.
Mr. Russo is also an adjunct professor at Columbia University's Graduate School of Business.
Prior to joining AIG, Mr. Russo served as senior counsel in the New York office of Patton Boggs. Mr. Russo was chief legal officer of Lehman Brothers Holdings from January 1993 to December 2008. Before joining Lehman Brothers, Mr. Russo was a senior partner and member of the management committee at Cadwalader, Wickersham & Taft. He also served as an advisor to the Brady Commission and as deputy general counsel of the CFTC and later the first director of the CFTC's Division of Trading and Markets.
A thought leader on financial market issues, Mr. Russo has testified before Congress on numerous occasions and participated at the World Economic Forum in Davos, Switzerland for over ten years. He has also written more than 70 articles on topics in the commodities, securities and banking fields relating to financial market regulation. Mr. Russo co-authored the federal securities law treatise "Regulation of Brokers, Dealers and Securities Markets," published by Warren, Gorham & Lamont. He also authored "Regulation of the Commodities Futures and Options Markets," a two-volume treatise on federal commodities laws published by Shepard's/McGraw-Hill. In 2011 the Group of Thirty published an analysis of the implications of the 2008 financial crisis on the current economy co-written by Mr. Russo, titled "The 2008 Financial Crisis and its Aftermath: Addressing the Next Debt Challenge."
Affiliations
Institute of International Education (Chairman, Executive Committee; Centennial Committee; Compensation and Human Resources Committee; Special Events and Advancement Committee; Scholar Rescue Fund Selection Committee; Co-founder, Scholar Rescue Fund)
March of Dimes (Member of the National Board of Trustees from 1998 to June 2009; Member of Executive Committee from 2001 to June 2009; Honorary Member of the National Board of Trustees)
The Institute for Financial Markets (Vice Chairman, Board of Trustees; Member, Executive Committee)
The Committee on Capital Markets Regulation
The Economic Club of New York
Former member, Federal Reserve Bank of New York's International Advisory Committee
The Fellows of the Phi Beta Kappa Society
Former member, Board of Governors of the Financial Industry Regulatory Authority (FINRA)
Editorial board member, Futures & Derivatives Law Report
Practitioner Board of Advisors, Stanford Journal of Law, Business and Finance
Advisory Council, Center for the National Interest (formerly The Nixon Center)
Advisory Board Member, The Review of Securities & Commodities Regulation
Advisory Board Member, Best Lawyers